1985 Camaro IROC-Z - 23rd Annual Collectors Nationals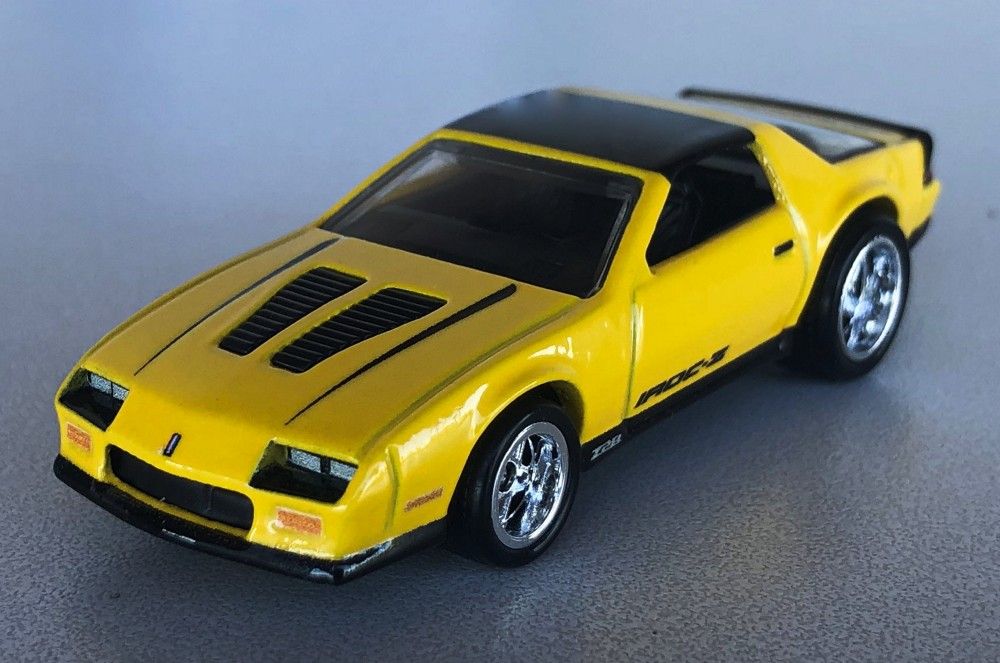 A '85 Camaro IROC-Z is another convention car for the 23rd Annual Collectors Nationals. It will be available to attendees and is limited to 6,200.
The car is yellow complemented by a black roof and accents. Convention details decorate the back, "OHIO 23" is on the personalized license plate, and it rolls on Real Rider wheels.
IROC-Z
Chevrolet introduced the IROC-Z in 1985 as an options package for the Z28. It was named after the International Race of Champions.
The package included an upgraded suspension, lowered ride height, specially valved shocks, a special decal package, "Gatorback" tires, and unique 5-spoke rims.
23rd Annual Collectors Nationals
The 23rd Annual Collectors Nationals takes place April 5 - 9, 2023 in Columbus, Ohio. Learn more about the convention at hwcollectorsnationals.com.
A 1962 Ford F100, another exclusive, will also be available at the event.