2022 Hot Wheels Boulevard Box Set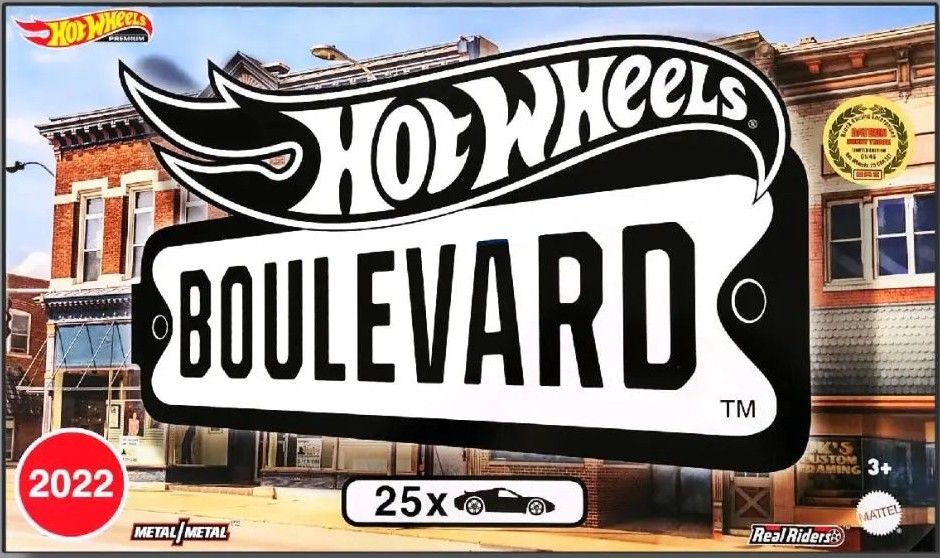 Hot Wheels Boulevard has a box set. It includes all 25 vehicles released for 2022.
The set pictured below was autographed by the automotive designer Peter Brock. In 1965 Brock started his own design firm and motor racing team, Brock Racing Enterprises (BRE).
Only 45 of the autographed box sets were available on the BRE site. They sold for $199.
I'm sure we will be seeing a retail version of the box set soon.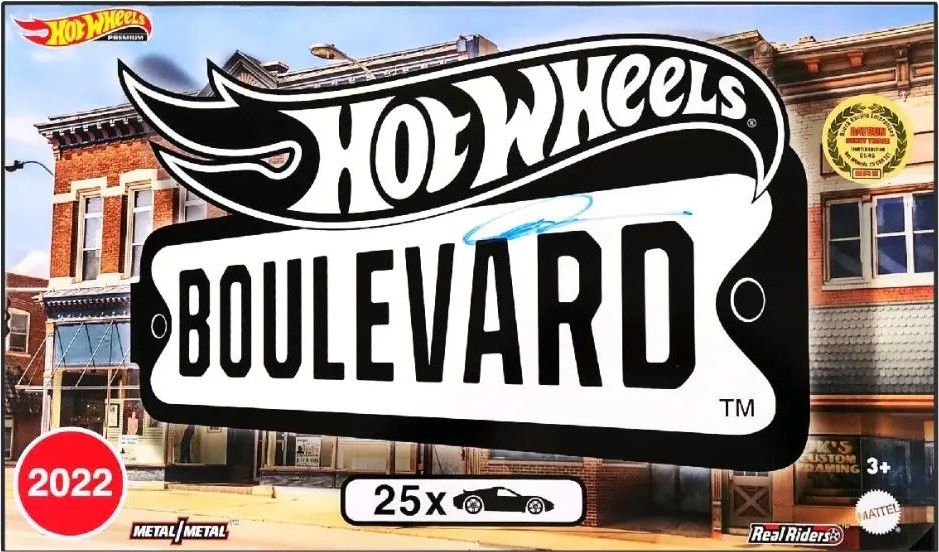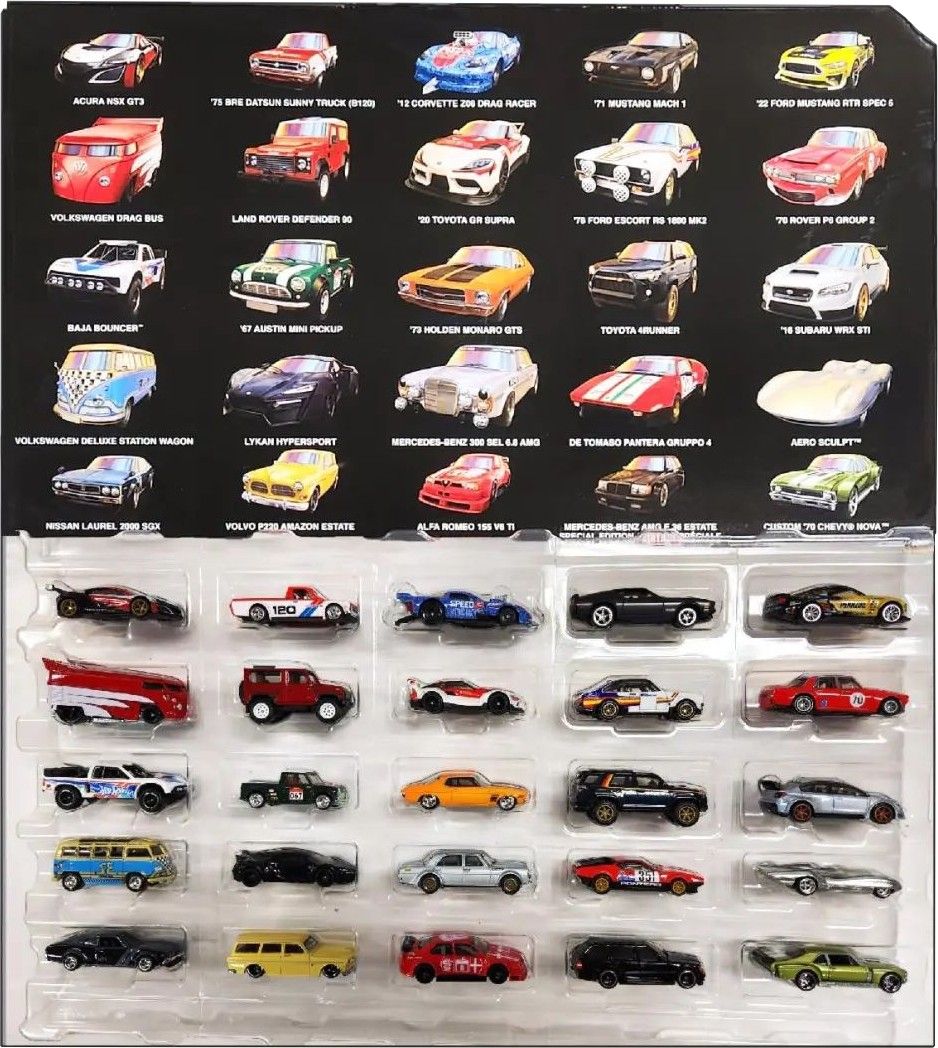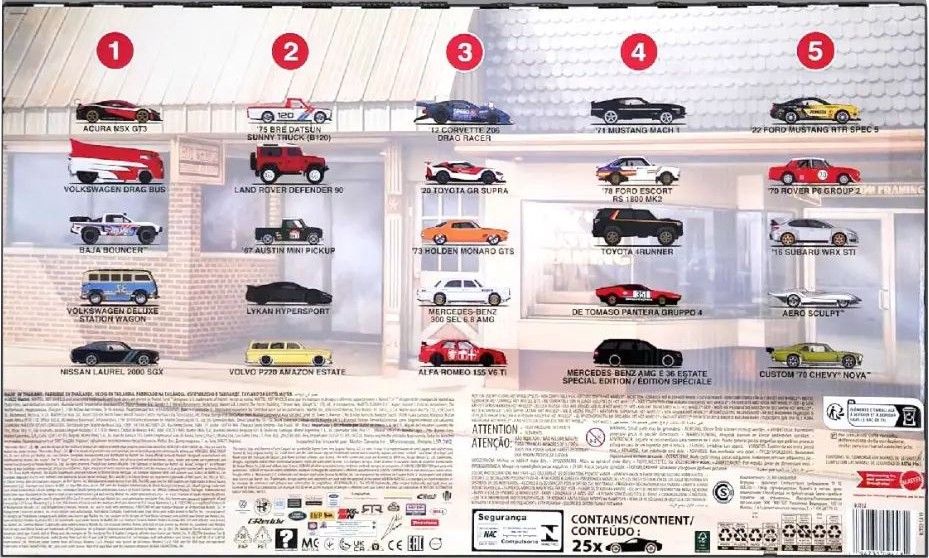 2022 Hot Wheels Boulevard
Acura NSX GT3
Volkswagen Drag Bus
Baja Bouncer
Volkswagen Deluxe Station Wagon
Nissan Laurel 2000 SGX
'75 BRE Datsun Sunny Truck (B120)
Land Rover Defender 90
'67 Austin Mini Pickup
Lykan HyperSport
Volvo P220 Amazon Estate
'12 Corvette Z06 Drag Racer
'20 Toyota GR Supra
'73 Holden Monaro GTS
Mercedes-Benz 300 SEL 6.8 AMG
Alfa Romeo 155 V6 TI
'71 Mustang Mach 1
'78 Ford Escort RS 1800 MK2
Toyota 4Runner
De Tomaso Pantera Gruppo 4
Mercedes-Benz AMG E 36 Estate Special Edition
'18 Ford Mustang RTR Spec 5
'70 Rover P6 Group 2
'16 Subaru WRX STI
Aero Sculpt
Custom '70 Chevy Nova