2023 Hot Wheels Monster Trucks - Mix M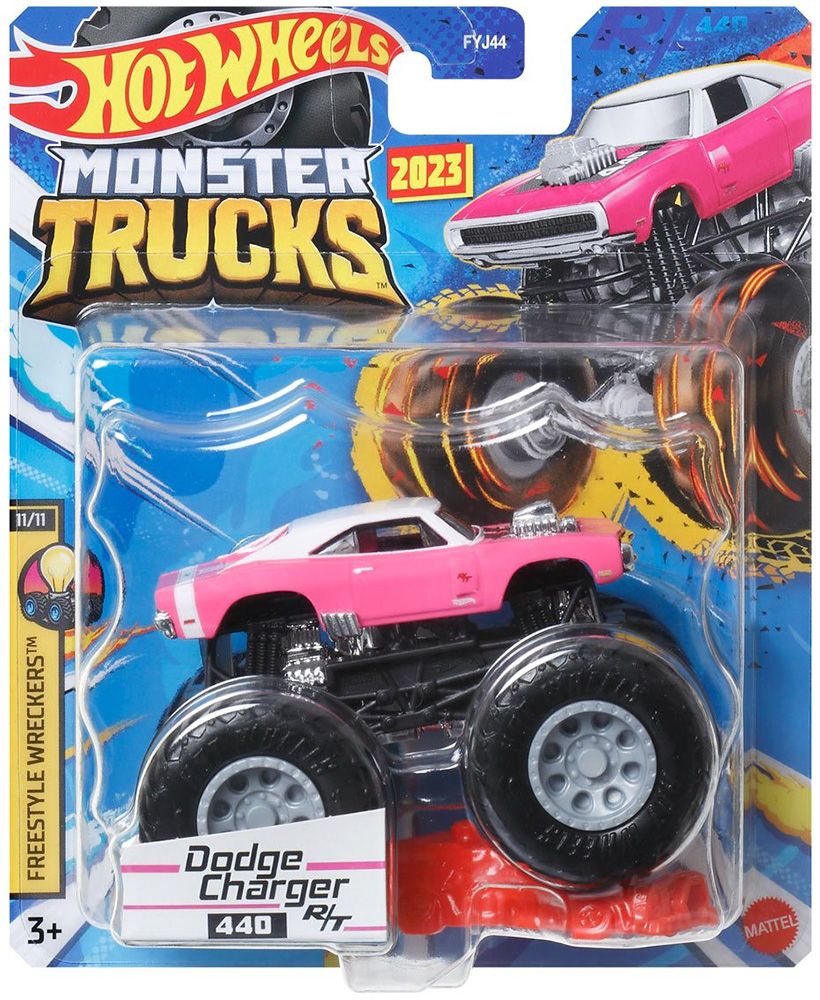 Mix "M" of 2023 Hot Wheels Monster Trucks has quite a few new releases, like the pink Charger pictured above, and an Electric Bigfoot.
There is also one brand-new casting in the mix. The Batmobile from the classic 1966 Batman TV series has been turned into a Monster Truck.
Dodge Charger R/T - 11/11 Freestyle Wreckers
Classic TV Series Batmobile
Cage Rattler - 6/7 Beast Bashers
Demo Derby - 6/6 Champion Crashers
Electric Bigfoot - 6/6 Leading Legends
Board to be Wild - 1/11 Freestyle Wreckers
Godzilla
Mega-Wrex - 5/8 Hot Wheels Monster Trucks Live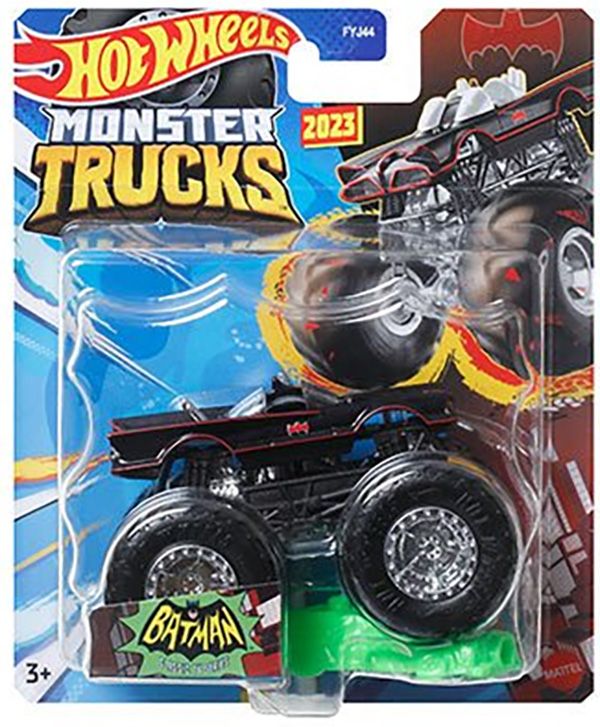 Unfortunately, only a poor-quality pic of the Batmobile is currently available.