2023 Hot Wheels Monster Trucks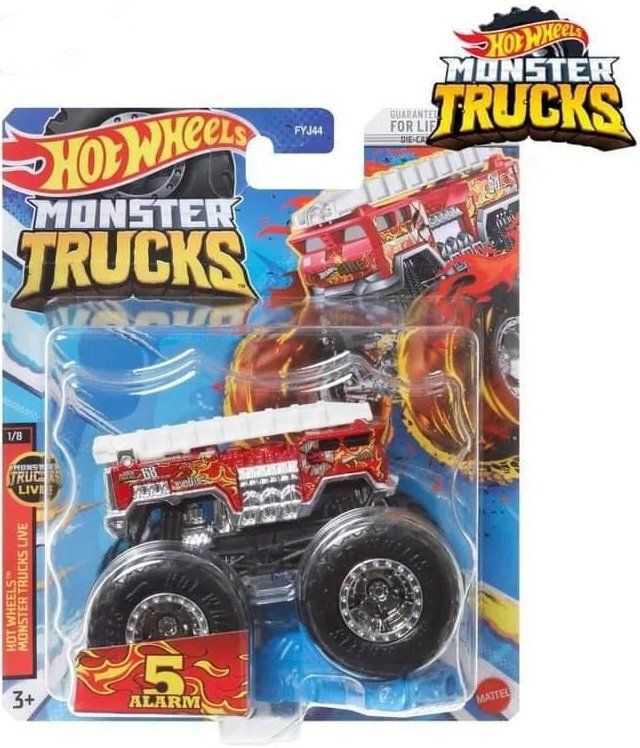 Coming soon are new Hot Wheels Monster Trucks for 2023. There are new versions of the 5 Alarm, Bread Boyz (aka Nacho Mammas), the ever-popular Bigfoot, and more.
For new castings, there is Board to be Wild and Good Luck Trolls. Board to be Wild is a truck with a removable skateboarding rider on top. Good Luck Trolls is a Troll-like truck with furry hair on the roof.
5 Alarm - 1/8 Hot Wheels Monster Trucks Live
Bigfoot - 1/4 Mash & Crash
Board to be Wild - 1/11 Freestyle Wreckers - New Casting
Bread Boyz - 1/6 Snack Pack
Good Luck Trolls - Trolls - New Casting
Land Rover Defender 90 - 1/5 Crash Legends
Steer Clear - 1/6 Beast Bashers
Will Trash It All - 1/6 Wheel Cool
Last, but not least, is a vehicle I posted about before. Be on the lookout for the Iced Time Machine from Back to the Future. It is a Treasure Hunt for the 2023 Monster Trucks series.