2023 Hot Wheels Red Edition 1, 2, 3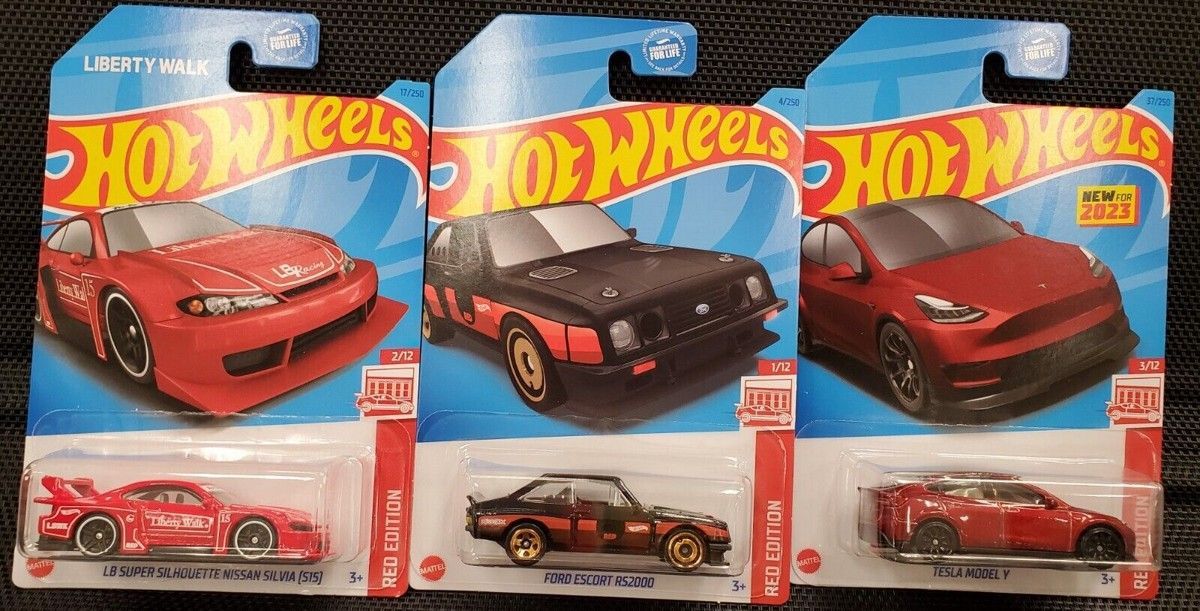 Be on the lookout for the first three cars in the 2023 Red Edition series. Each vehicle is red or has red highlights and accents.
Ford Escort RS2000 - 4/250
LB Super Silhouette Nissan Silvia (S15) - 17/250
Tesla Model Y - 37/250 - New Casting
Red Edition uses recolored vehicles from other series that share the same graphics and mainline collector number. A total of twelve cars will be released for this Target exclusive set.
Cars 1, 2, and 3 can be found in mix "C" of 2023 Hot Wheels mainline cases at Target stores.