2023 Hot Wheels Red Edition 4, 5, 6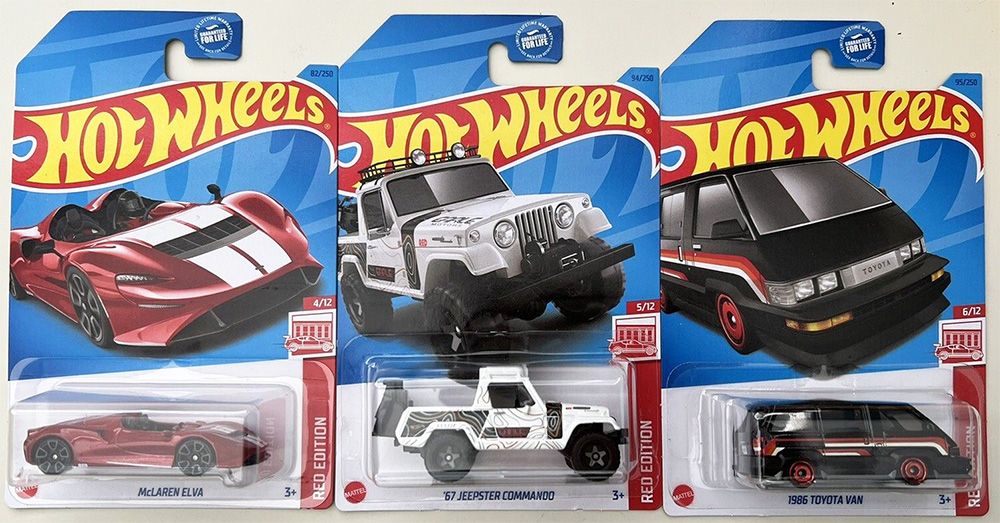 Be on the lookout for cars 4, 5, and 6 in the 2023 Hot Wheels Red Edition series. Vehicles in the set are painted red or feature red highlights and accents.
Ford Escort RS2000 - 4/250
LB Super Silhouette Nissan Silvia (S15) - 17/250
Tesla Model Y - 37/250 - New Casting
McLaren Elva - 82/250
'67 Jeepster Commando - 94/250
1986 Toyota Van - 95/250
Red Edition uses recolored vehicles from other series that share the same graphics and mainline collector number. A total of twelve cars will be released for this Target exclusive set.
Cars 4, 5, and 6 can be found in mix "F" of 2023 Hot Wheels mainline cases at Target stores.
McLaren Elva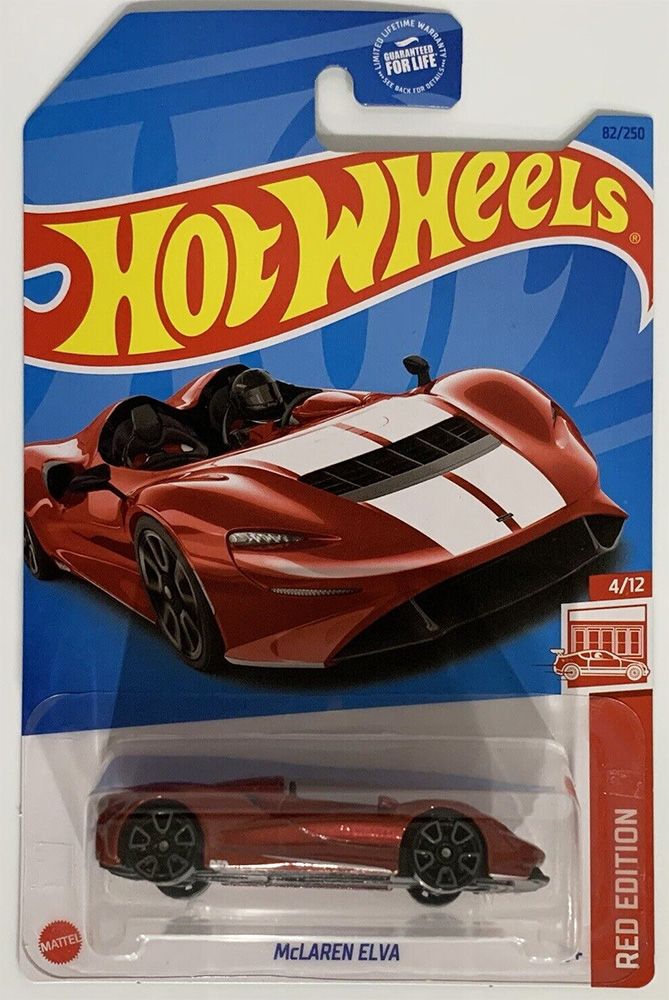 The McLaren Elva is a limited-edition, ultra-lightweight supercar with no windshield or roof.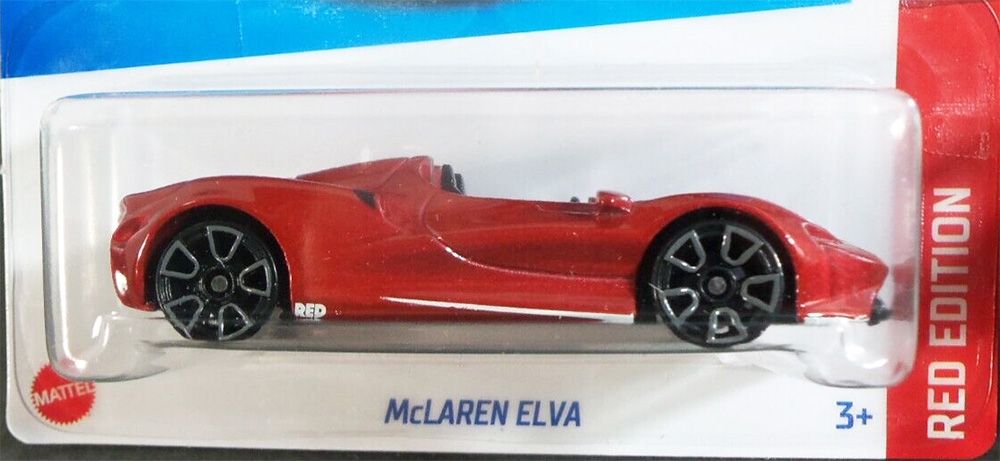 It is powered by a 4.0-liter twin-turbo V8 engine and can go from 0 to 60 mph in under three seconds.
'67 Jeepster Commando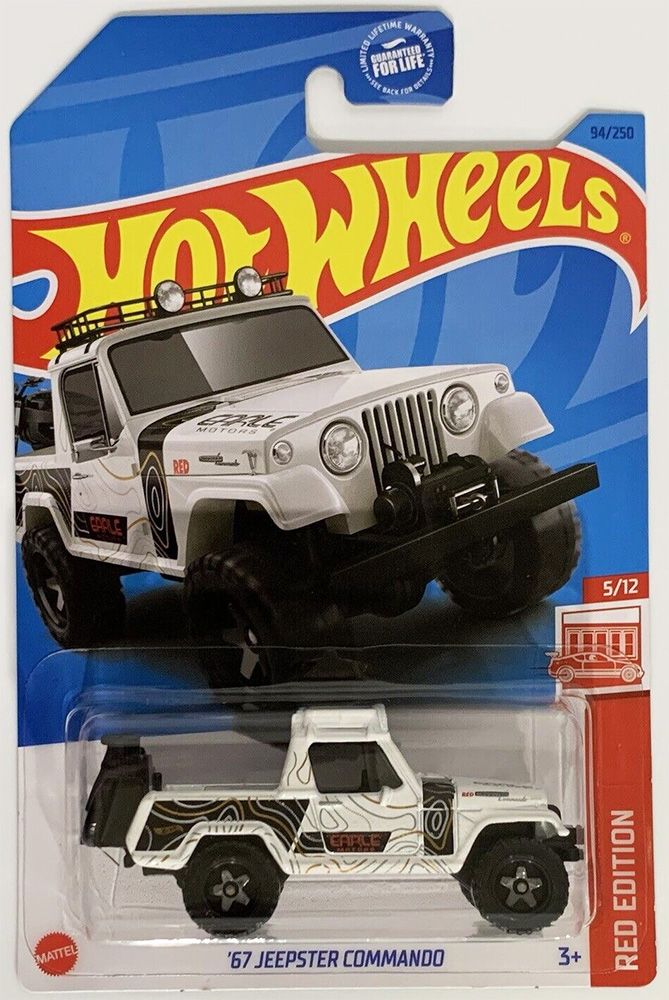 The Jeepster Commando is a compact SUV produced by the American automaker Jeep from 1966 to 1973.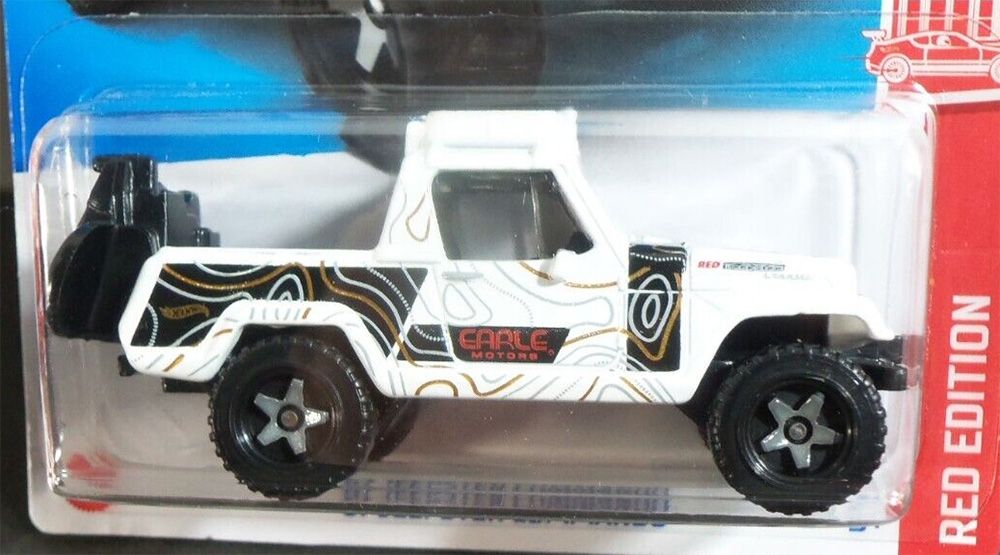 It was designed as a more luxurious and refined version of the Jeep CJ, featuring a wider track, longer wheelbase, and a more comfortable interior.
1986 Toyota Van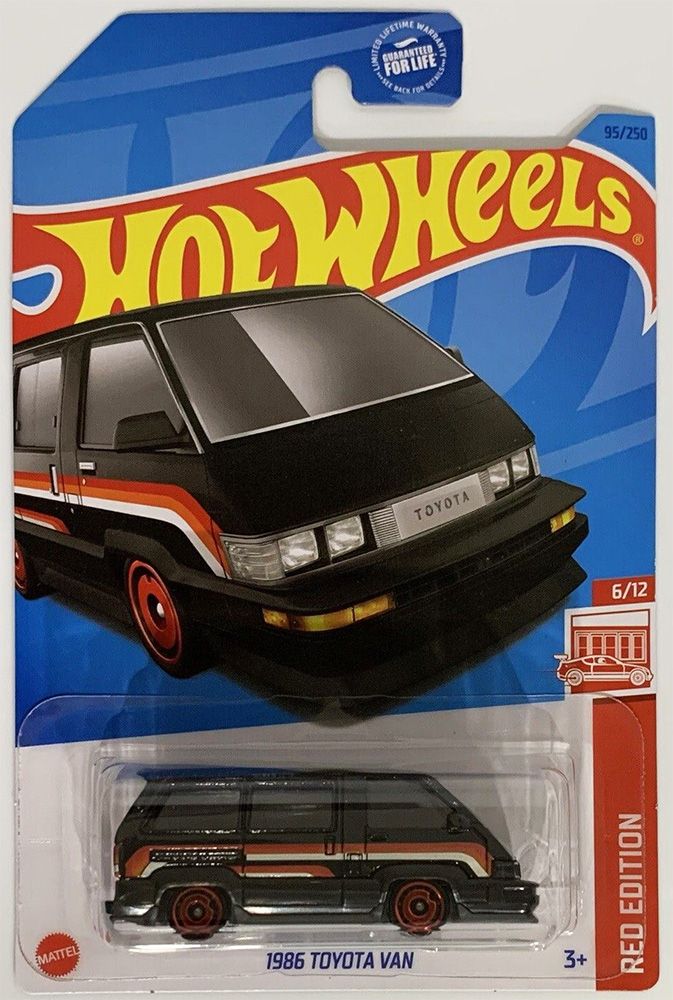 The Toyota Van, also known as the Toyota LiteAce, is a compact van produced by the Japanese automaker Toyota from 1983 to 1995.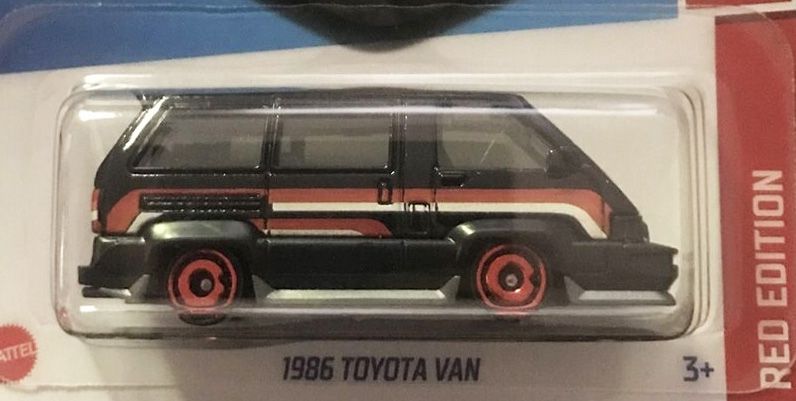 It features a unique mid-engine, rear-wheel-drive layout and was available in both passenger and cargo configurations.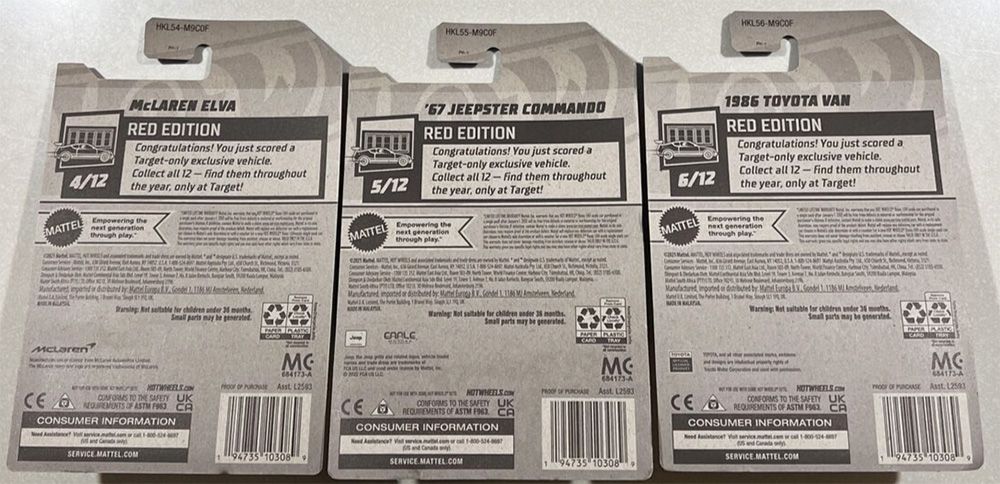 From the blister card
Congratulations! You just scored a Target-only exclusive vehicle. Collect all 12 - find them throughout the year, only at Target!