2023 Team Transport - Mix T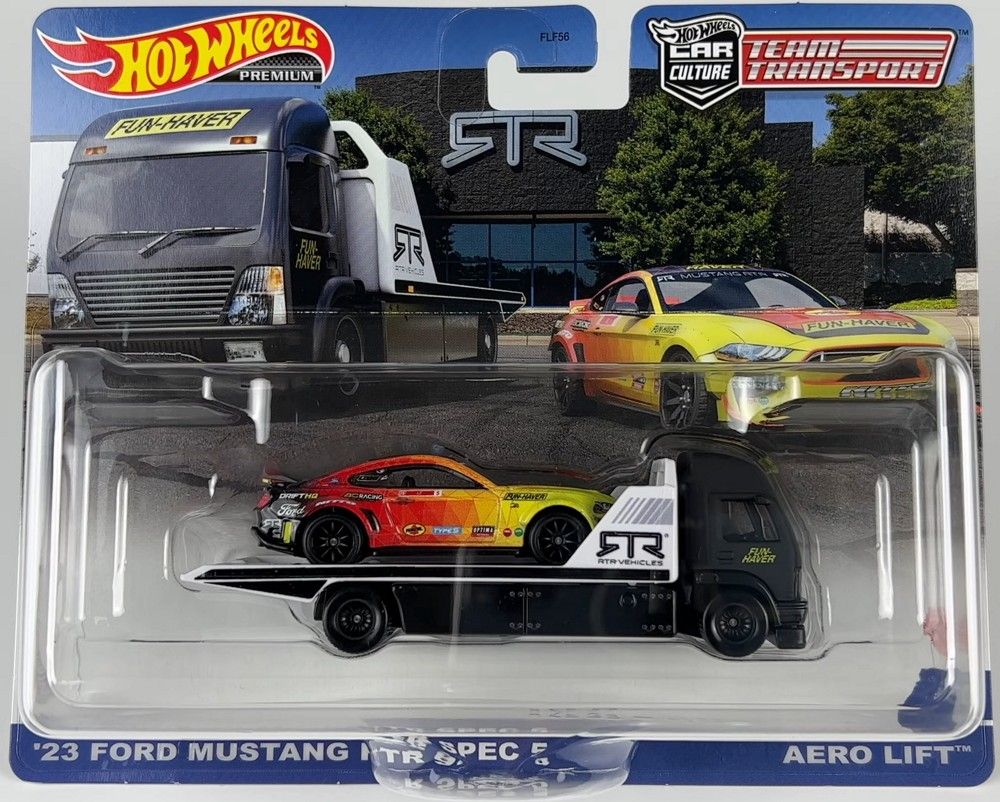 Here are better pics of mix T, the first assortment in the Hot Wheels: Team Transport series for 2023.
'23 Ford Mustang RTR Spec 5 & Aero Lift
Nissan Silvia (S13) & Sakura Sprinter
'80 Dodge Macho Power Wagon & Retro Rig
Each 2-pack has a car and a transport truck decorated with matching liveries. Vehicles are all-metal with premium details and Real Rider wheels.
'23 Ford Mustang RTR Spec 5 & Aero Lift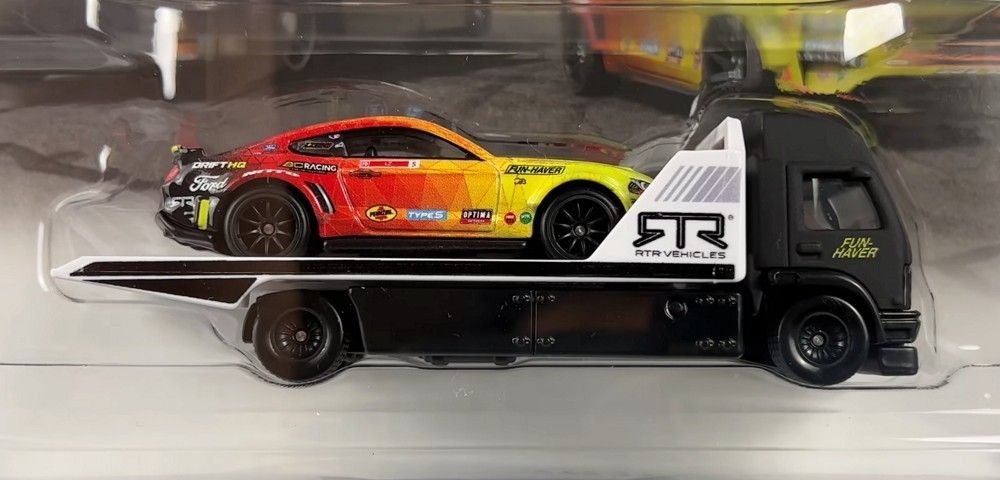 The Ford Mustang RTR Spec 5 is a high-performance variant of the iconic Ford Mustang muscle car, developed by professional drifter Vaughn Gittin Jr. and his tuning company, RTR Vehicles.
The Spec 5 package is designed to enhance the Mustang's already impressive performance and handling characteristics, with a host of upgraded components and features. It features a wide-body kit that adds 10 inches of width to the car, allowing for wider wheels and tires for improved grip and handling.
Under the hood, the Spec 5 is powered by a modified 5.0-liter V8 engine that produces up to 750 horsepower, thanks to a supercharger and other performance upgrades. The car also features a custom suspension system with lowering springs and adjustable shocks and struts.
Decorating the car are fender badges, hood and side graphics, and a windshield banner. Inside, the Spec 5 comes with an RTR shift knob, floor mats, a leather interior package, and a dash plaque signed by Vaughn Gittin Jr.
Nissan Silvia (S13) & Sakura Sprinter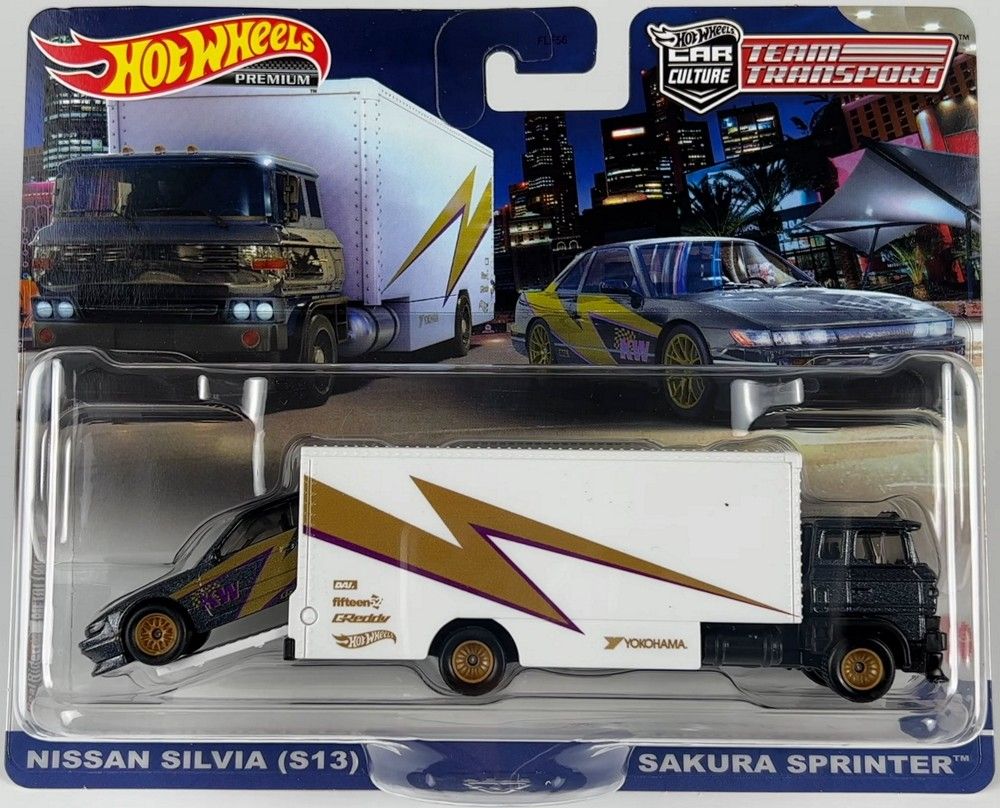 '80 Dodge Macho Power Wagon & Retro Rig