2024 Hot Wheels Mainlines - Mix B - New Castings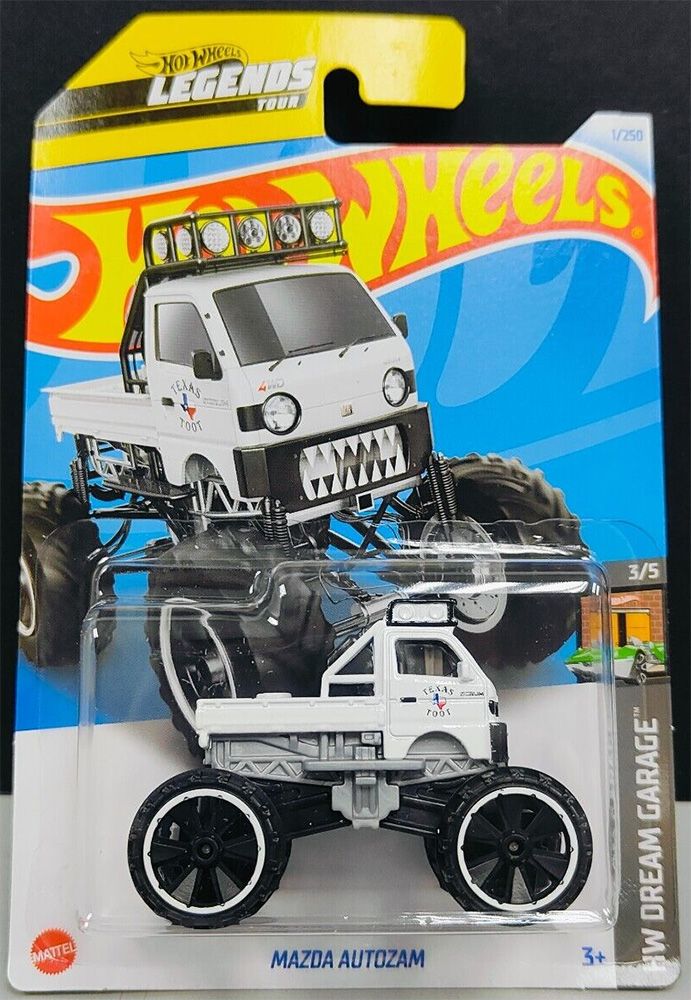 Two new castings and more new releases that can be found in mix "B" of 2024 Hot Wheels mainline cases.
Pictured above is the Mazda Autozam which is based on the truck that won the 2022 Hot Wheels Legends Tour. It is a heavily modified 1992 Autozam Scrum built by Craig Meaux.
New Castings
1/250 - Mazda Autozam - 3/5 HW Dream Garage
35/250 - Drift'n Break - 4/10 HW Modified
New Releases
42/250 - Volkswagen T2 Pickup - 1/10 HW Hot Trucks
43/250 - '19 Ford Ranger Raptor - 2/10 HW Hot Trucks
44/250 - Nissan Skyline RS (KDR30) - 1/10 HW J-Imports
45/250 - Honda Civic Si - 2/10 HW J-Imports
46/250 - Porsche 911 Carrera RS 2.7 - 4/10 Factory Fresh
47/250 - '72 Stingray Convertible - 5/10 Factory Fresh
48/250 - Loopster - 2/5 Experimotors
49/250 - Honda CB750 Café - 2/5 Rod Squad
50/250 - Limited Grip - 3/5 Rod Squad
51/250 - El Segundo Coupe - 1/5 HW Turbo