2024 Hot Wheels Spring Series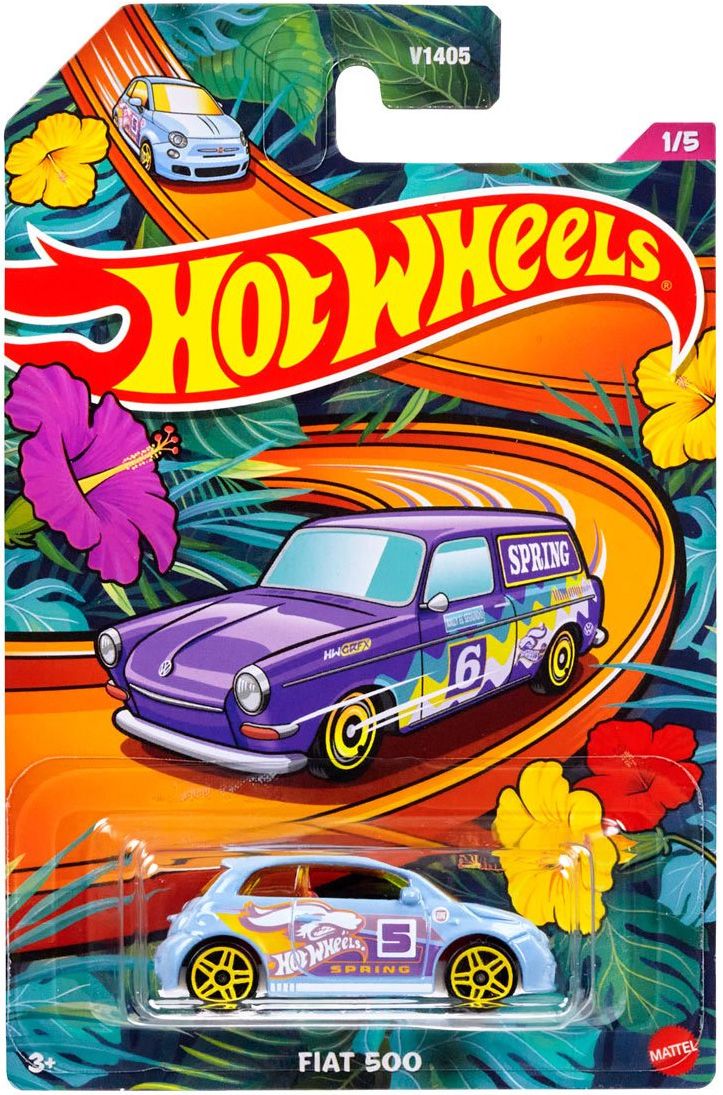 The Hot Wheels Spring series is back for 2024. The annual series includes five cars, based on actual vehicles, decked out in pastel racing liveries.
Fiat 500
'70 Ford Escort RS1600
Mini Cooper S Challenge
Subaru Impreza WRX
Custom '69 Volkswagen Squareback
The 2024 Spring series ships in 24 count cases. Five of each vehicle are in the case except for the '70 Ford Escort RS1600 which should only have four.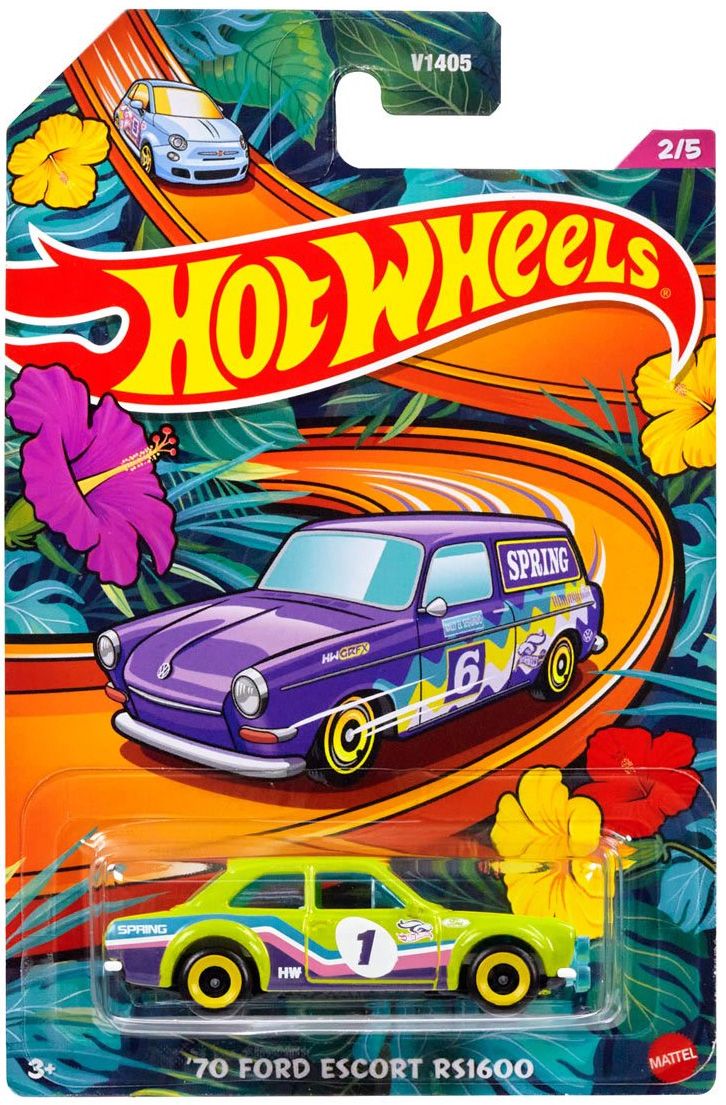 Hot Wheels has released a Spring series each year since 2018.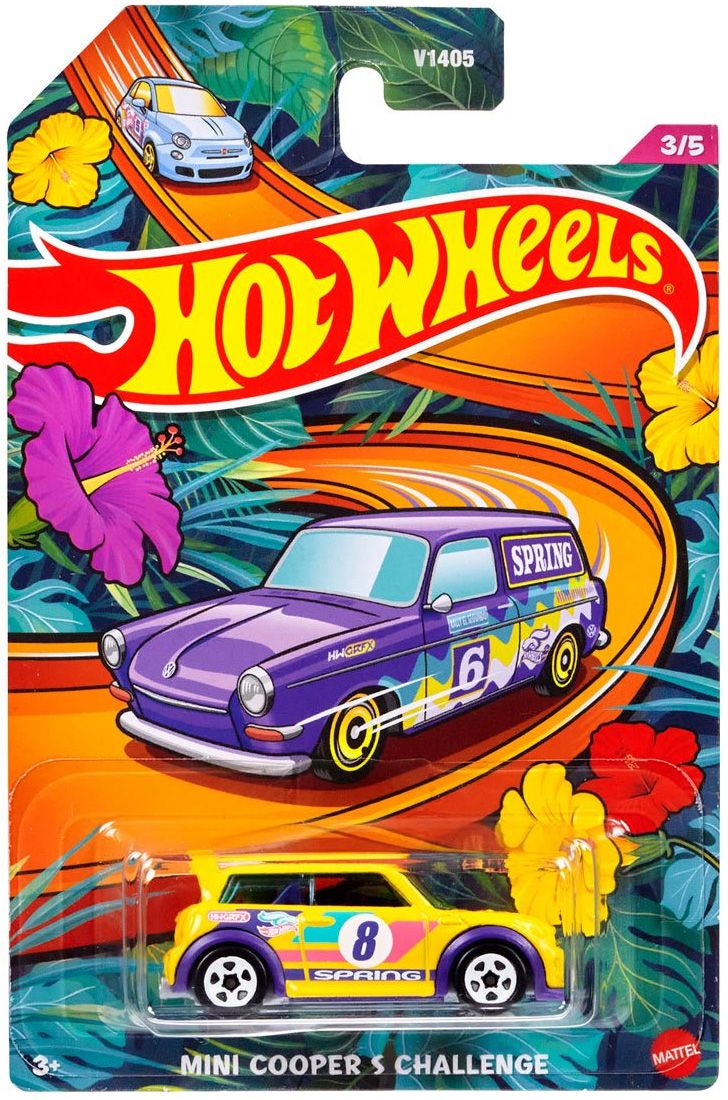 Instead of the Spring series, there was a Hot Wheels Easter series from 2013 through 2017.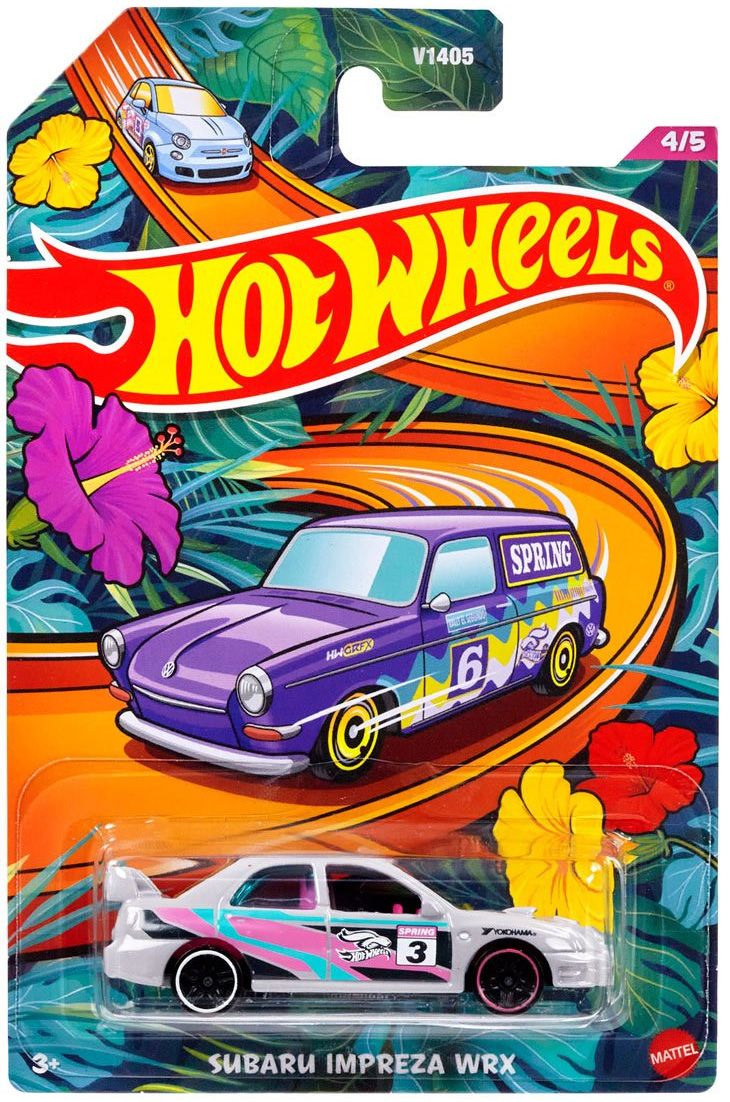 And before the Easter series, 2006 through 2012 had the Hot Wheels Easter Eggsclusives series.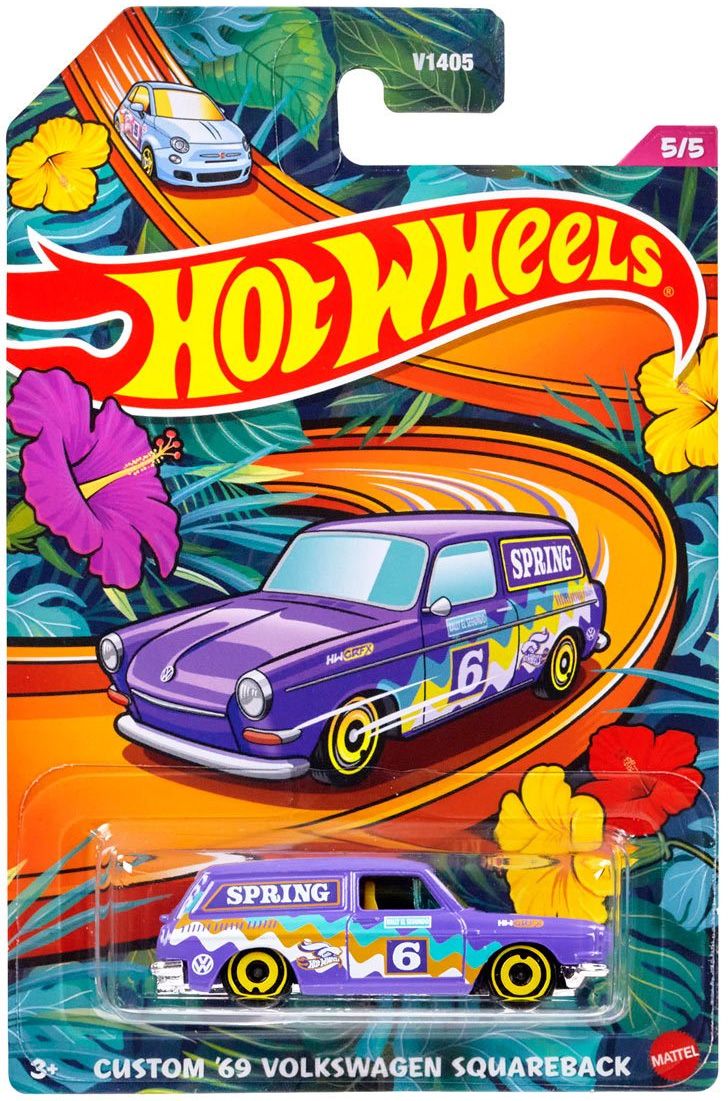 2005 didn't have an Easter series, but it did have an Easter Eggs-Treme 5-pack.