'69 Shelby GT-500 - Super T-Hunt - US, Int. & Short Card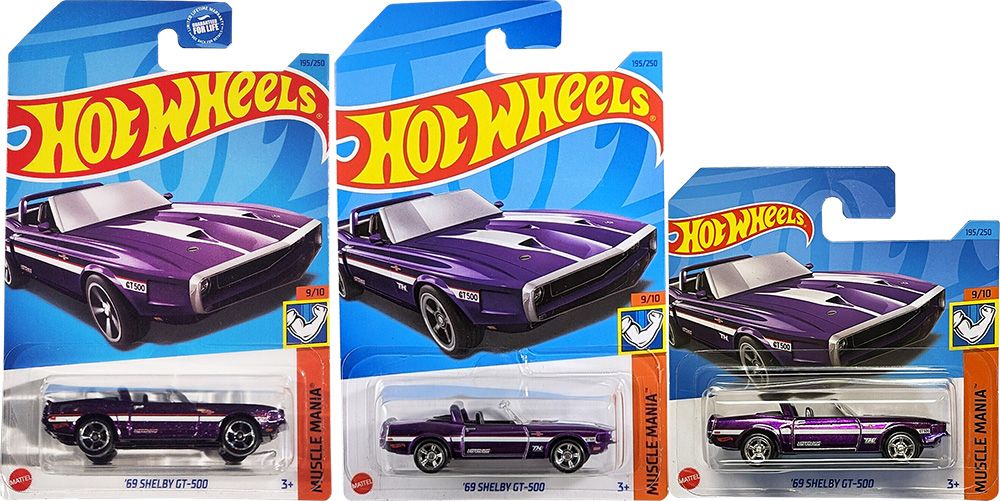 The '69 Shelby GT-500 Super Treasure Hunt packaged on its U.S., international, and short cards. The Spectraflame purple car is 195/250 in the mainline set and  9/10 in the Muscle Mania series.
It can be found in mix "K" of 2023 Hot Wheels mainline cases. Learn more at HWtreasure.com.
'69 Shelby GT-500
The Shelby GT-500 is an iconic American muscle car that was produced by Shelby American from 1967 to 1970. It is known for its powerful performance and distinctive design.
U.S. Card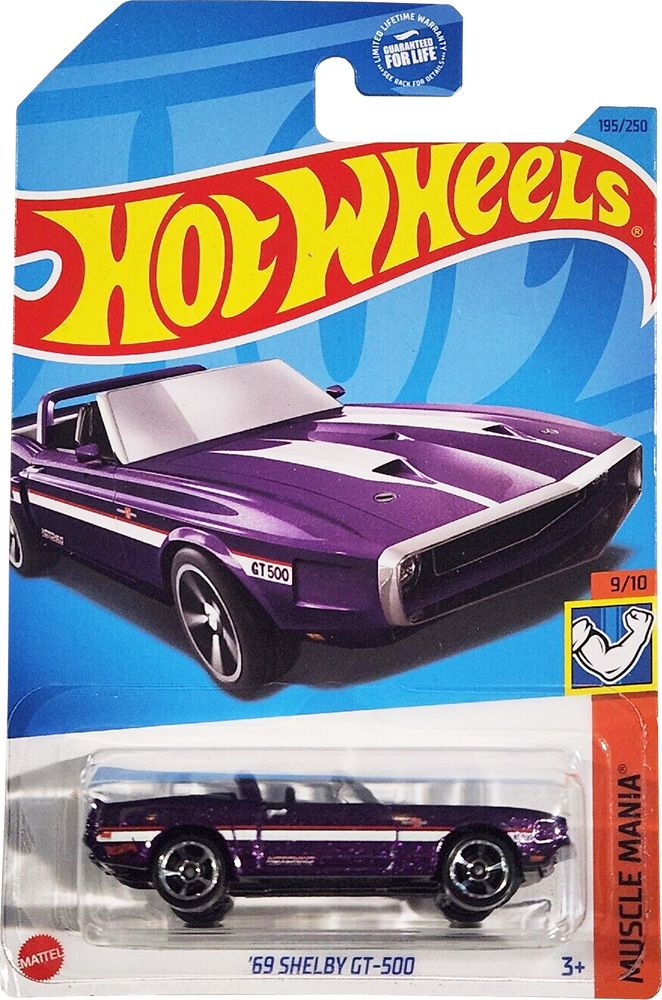 It was equipped with a high-performance engine, the 7.0-liter (428 cubic inch) Cobra Jet V8 which produced 335 horsepower.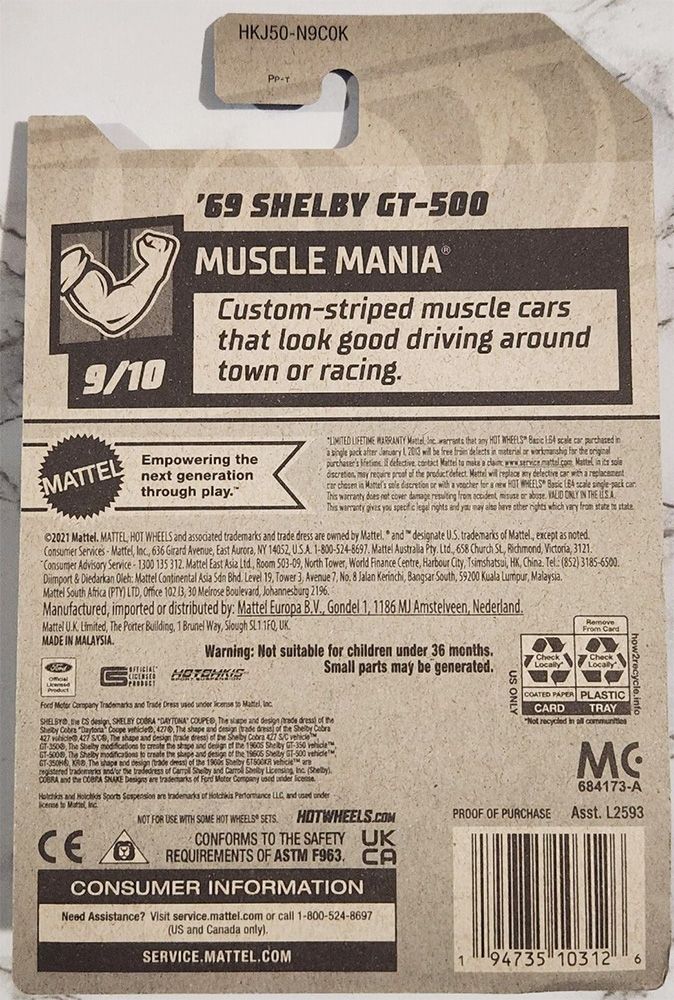 The GT-500 could accelerate from 0 to 60 mph in around 6 seconds and complete a quarter mile in 16 seconds.
International Card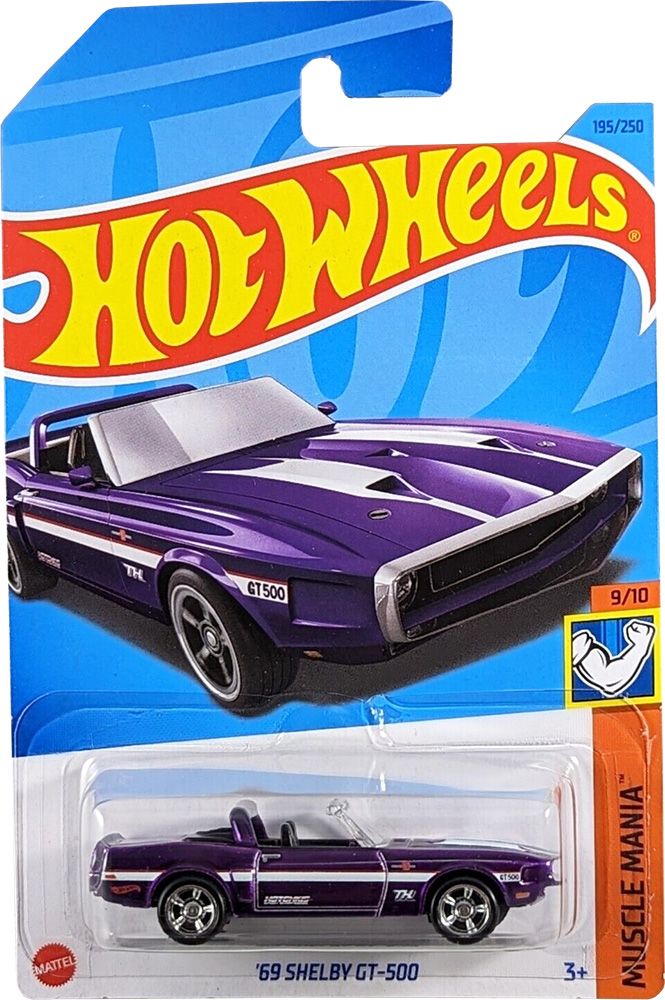 The 1969 Shelby GT-500 was available in two body styles: a convertible like this Hot Wheels casting and a fastback coupe.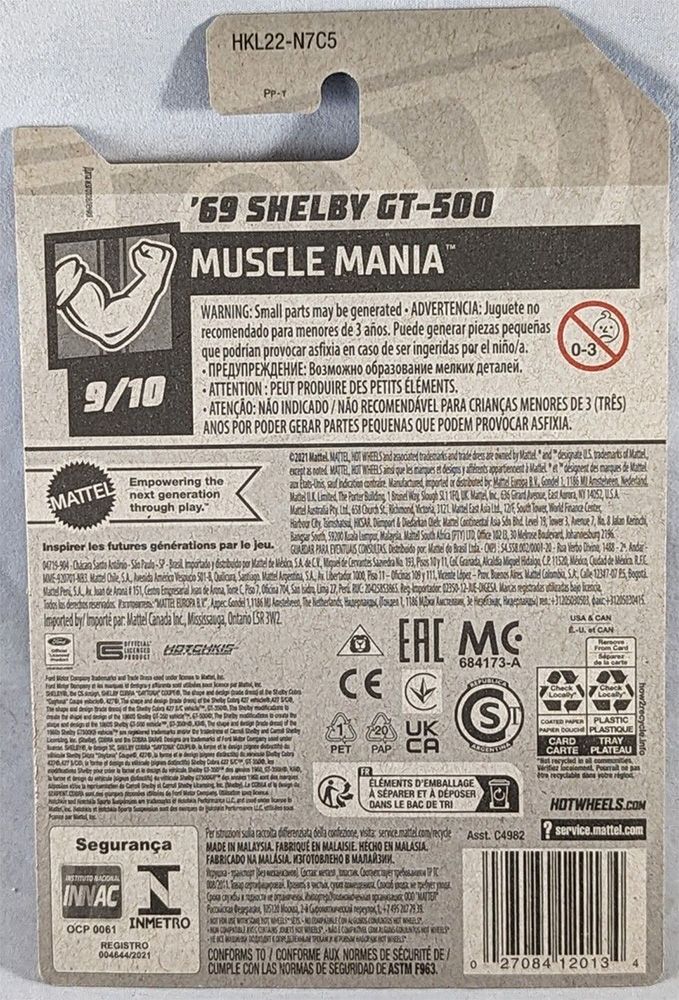 The convertible was produced in limited numbers with only about 335 of the cars built in 1969.
Short Card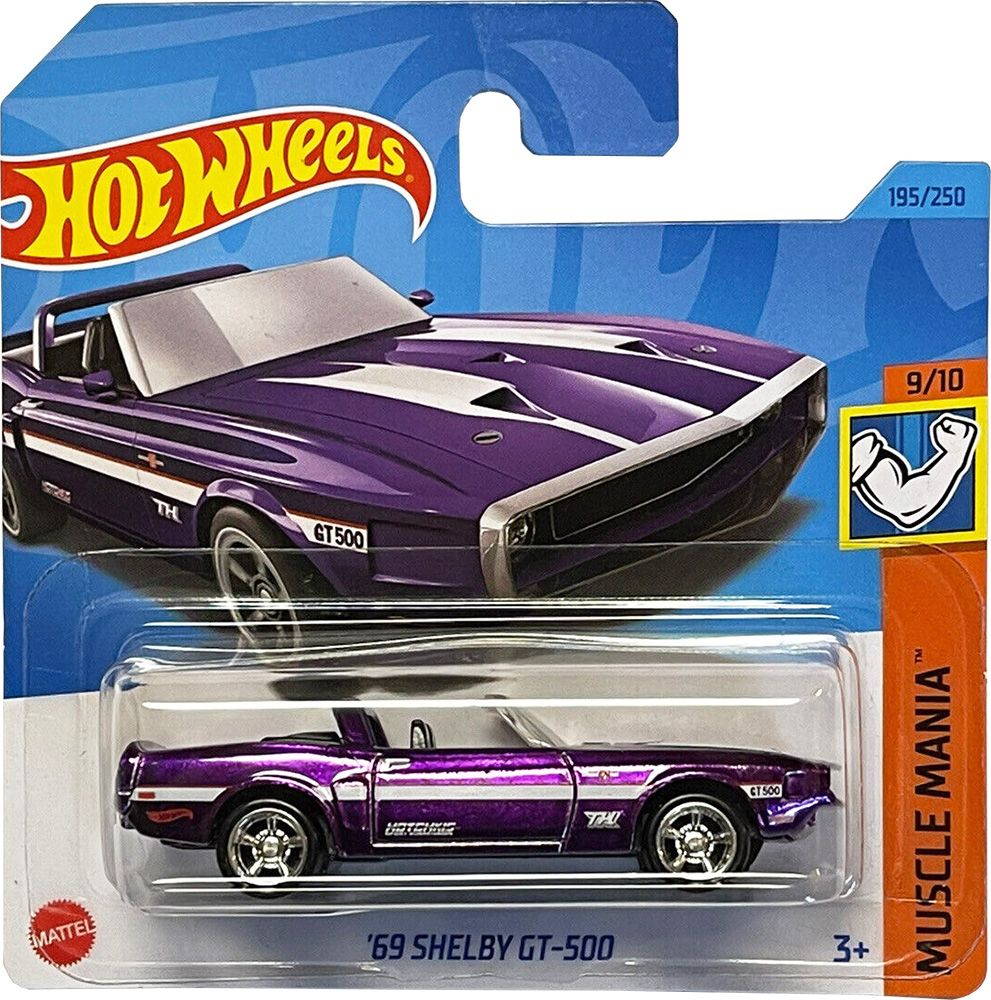 Popular colors for the GT-500 were Candy Apple Red, Black Jade, Gulfstream Aqua, Acapulco Blue Metallic, Royal Maroon, Silver Jade, Pastel Gray, Wimbledon White, and Competition Red.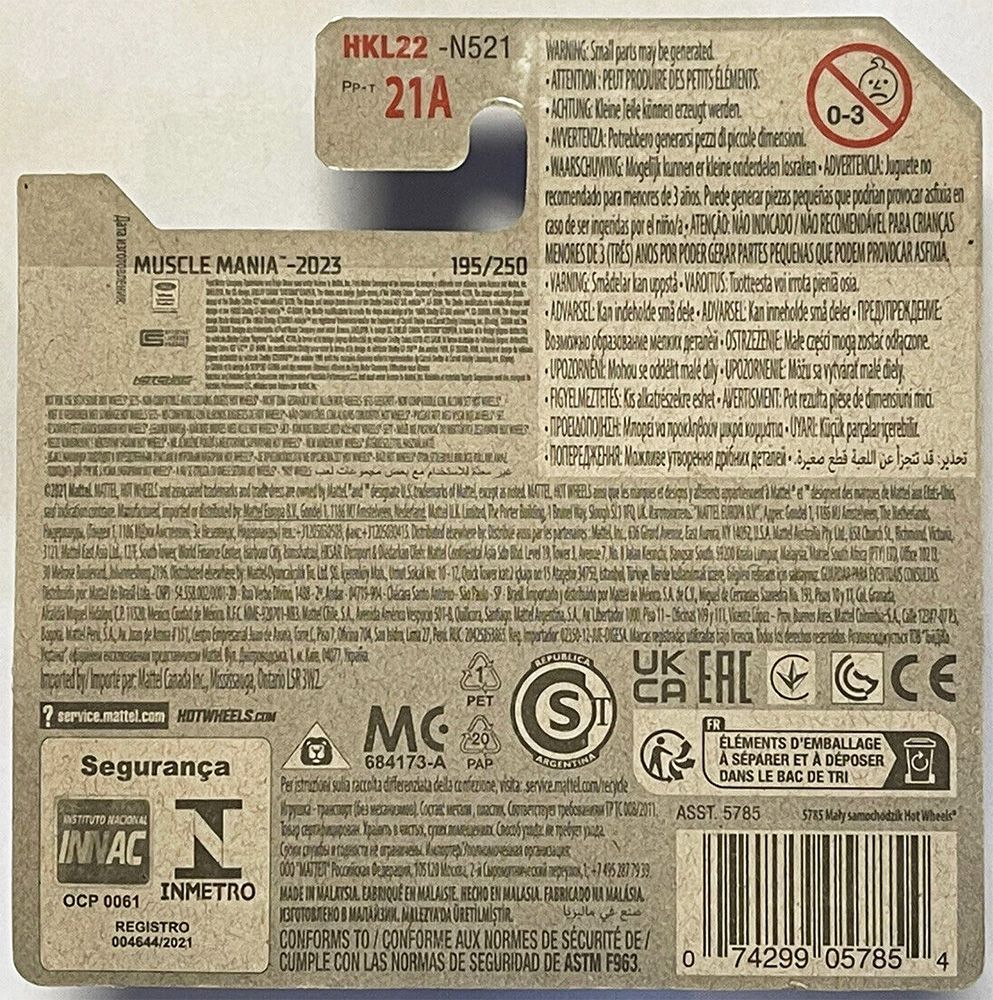 The Shelby gained additional fame through its association with the iconic car named "Eleanor", a fastback GT-500, in the film Gone in 60 Seconds.
Loose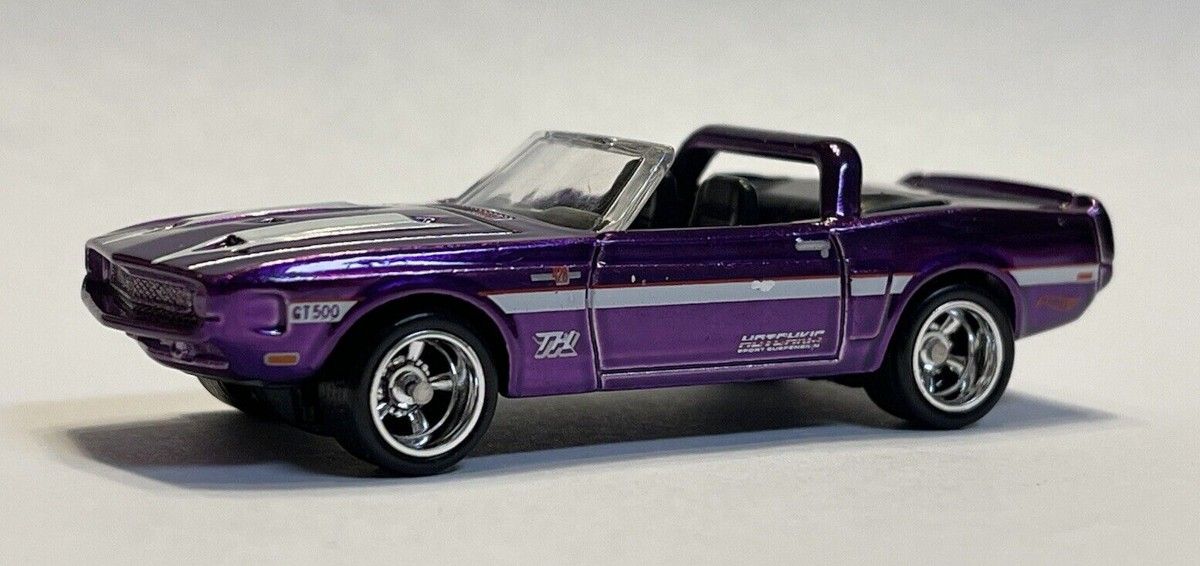 Due to its rarity and association with the Shelby brand, the 1969 GT-500 convertible holds significant value among car collectors.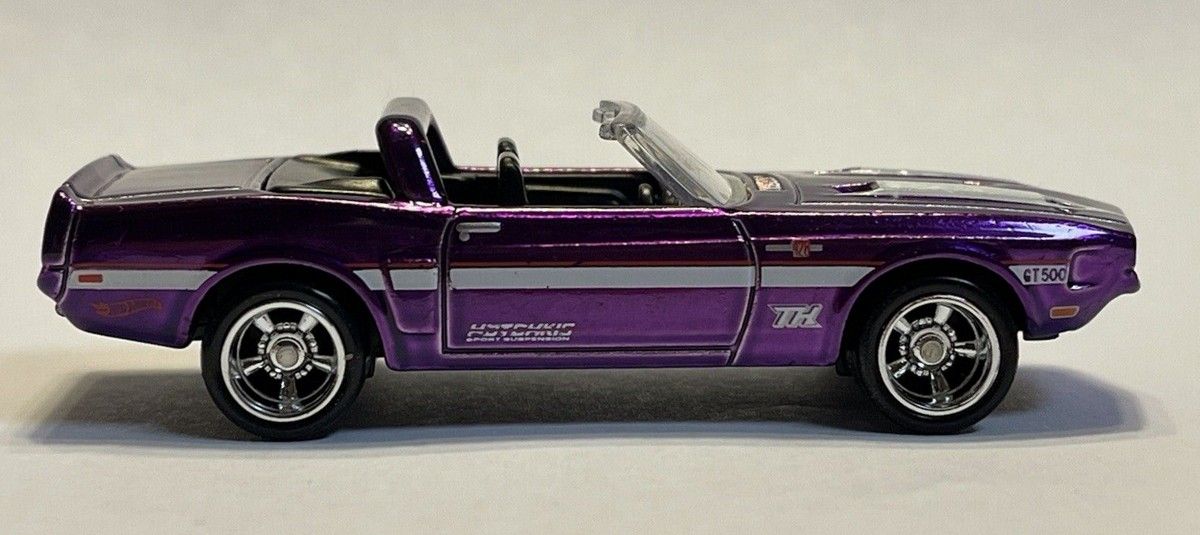 Well-preserved examples of the 1969 Shelby GT-500 convertible can sell for $100,000 or more.