'82 Toyota Supra - 2023 Super Treasure Hunt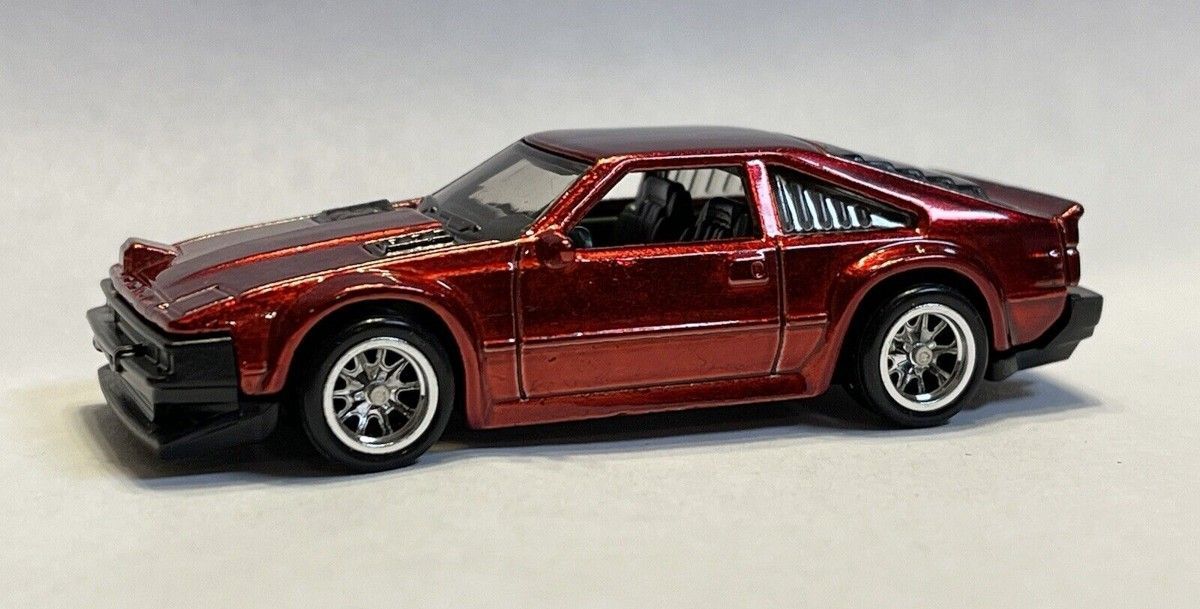 The '82 Toyota Supra is another Super Treasure Hunt for 2023. It is Spectraflame red with tinted windows, a black interior, a black base, and Real Rider wheels.
The car pictured is incomplete and missing its graphics.
Not only is the Supra a 2023 Super Treasure Hunt it is also a new casting. Hot Wheels did release an '82 Supra years ago, but this one has several new and updated features.
The '82 Toyota Supra has flared fenders, louvered windows, and a rear spoiler. Most notable about the car is the single "winking" pop-up headlight.
Once I get pics of the car with the correct graphics I will add it to HWtreasure.com.
Pics from 2007brechbill.