Car Culture 2-Packs - Mix G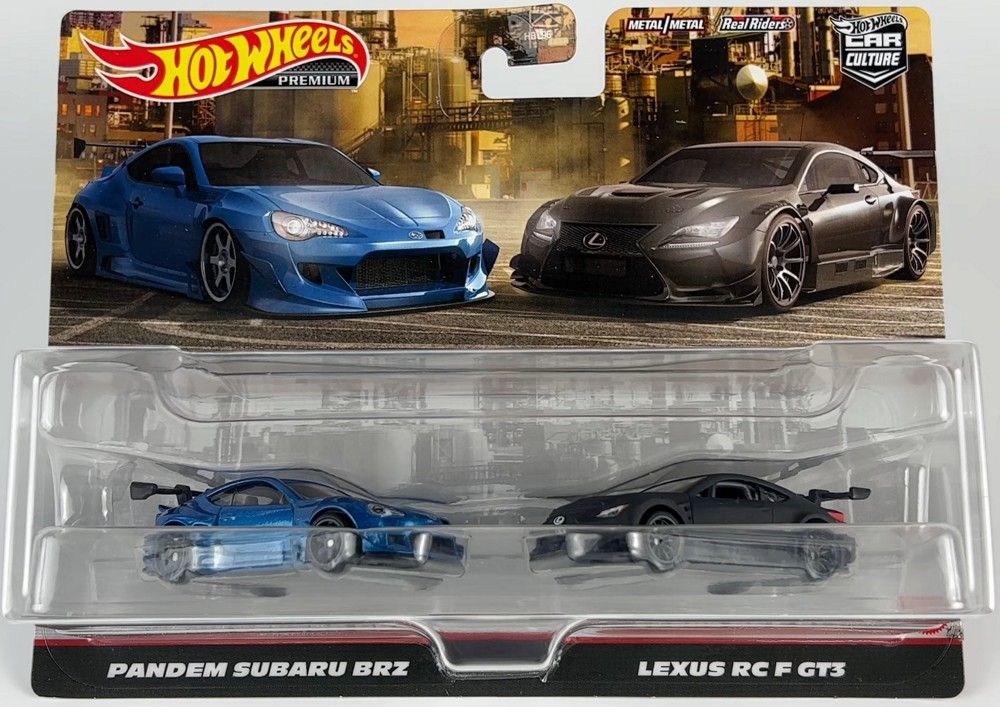 Mix "G", the first Hot Wheels Car Culture 2-Pack of 2023. Each themed pack features all-metal cars with premium details and Real Rider wheels.
Japanese Sports Cars
Pandem Subaru BRZ
Lexus RC F GT3
Silhouettes
Nissan Skyline Silhouette
LB-ER34 Super Silhouette Nissan Skyline
MOPAR Muscle
'63 Plymouth Belvedere 426 Wedge
'65 Dodge Coronet
In the U.S., Car Culture 2-packs are exclusive to Target stores.
There is one new casting in the mix, the Lexus RC F GT3.
Lexus RC F GT3
The Lexus RC F GT3 is a high-performance race car developed by Lexus' F Performance Racing division. It is based on the production Lexus RC F coupe but has been extensively modified for racing.
Powering the car is a 5.4-liter V8 engine that produces over 500 horsepower and 480 lb-ft of torque. It has a six-speed sequential gearbox and rear-wheel drive. The car also has a lightweight carbon fiber body, adjustable suspension, and high-performance brakes.
The Lexus RC F GT3 has competed in various international racing series, including the IMSA WeatherTech SportsCar Championship and the Blancpain GT Series.
Japanese Sports Cars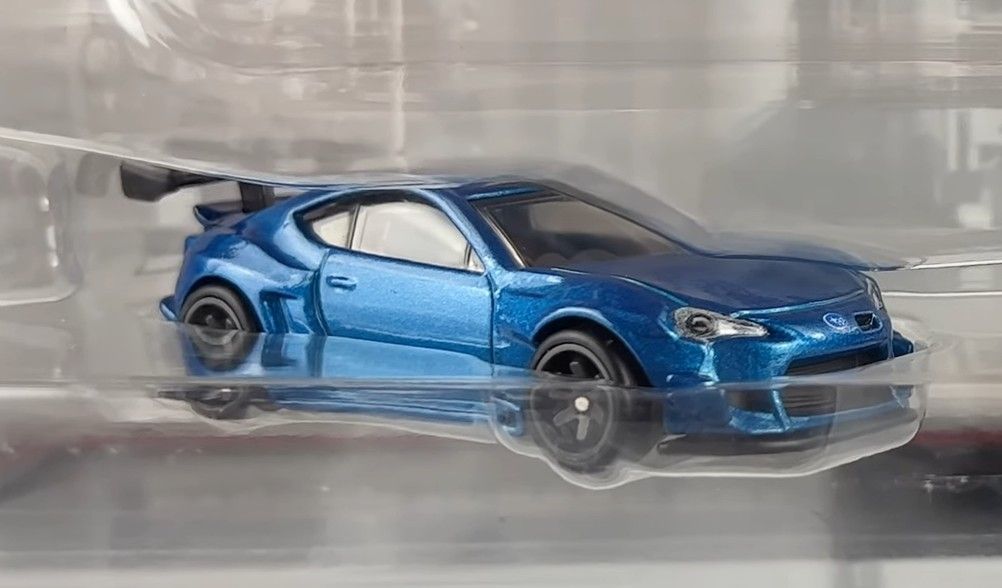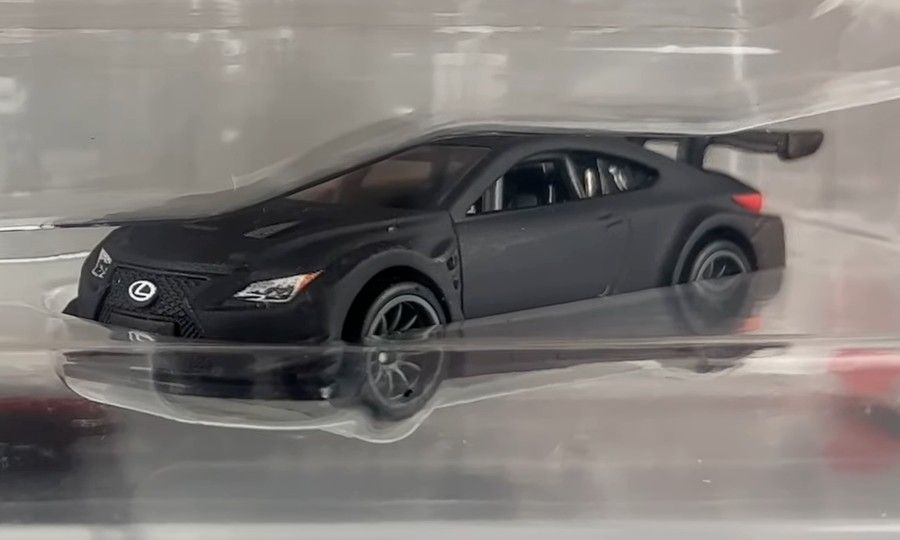 Silhouettes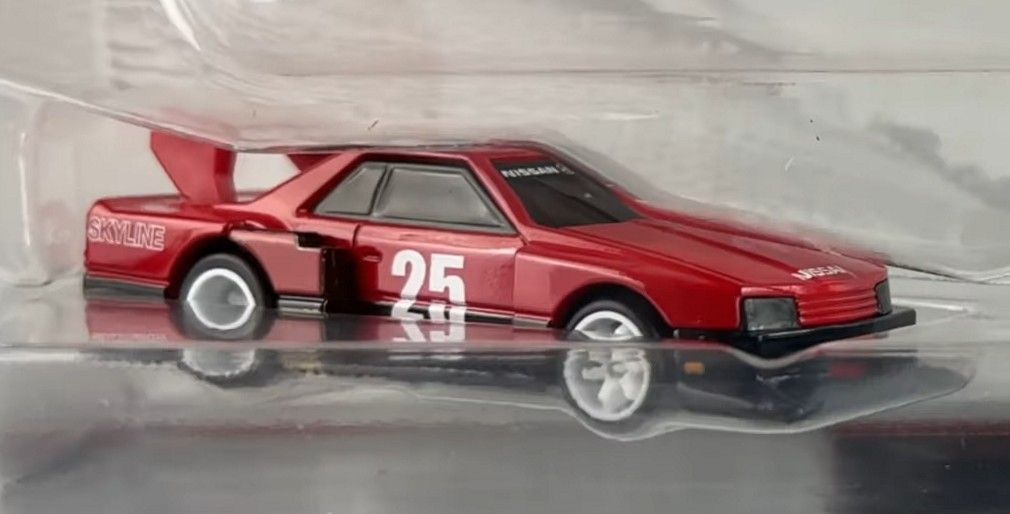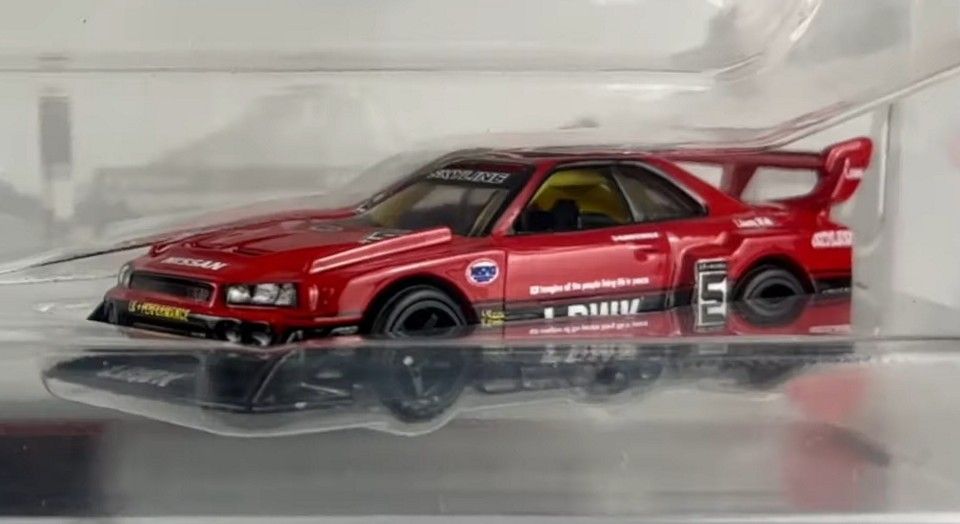 MOPAR Muscle