Datsun Bluebird Wagon (510) - Super T-Hunt - US, Int. & Short Card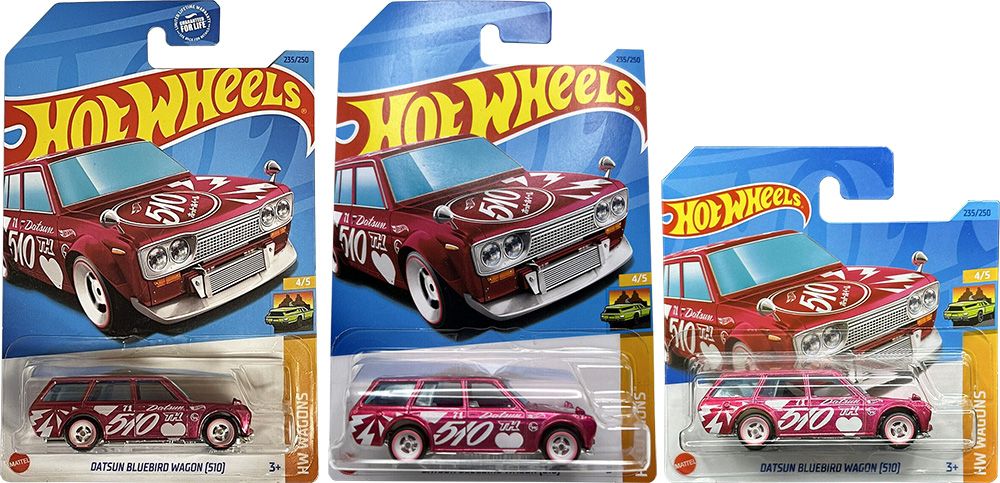 The Datsun Bluebird Wagon (510) 2023 Super Treasure Hunt packaged on its U.S., international, and short cards. The Spectraflame magenta car is 235/250 in the mainline set and 4/5 in the HW Wagons series.
It can be found in mix "P" of 2023 Hot Wheels mainline cases. Learn more at HWtreasure.com.
U.S. Card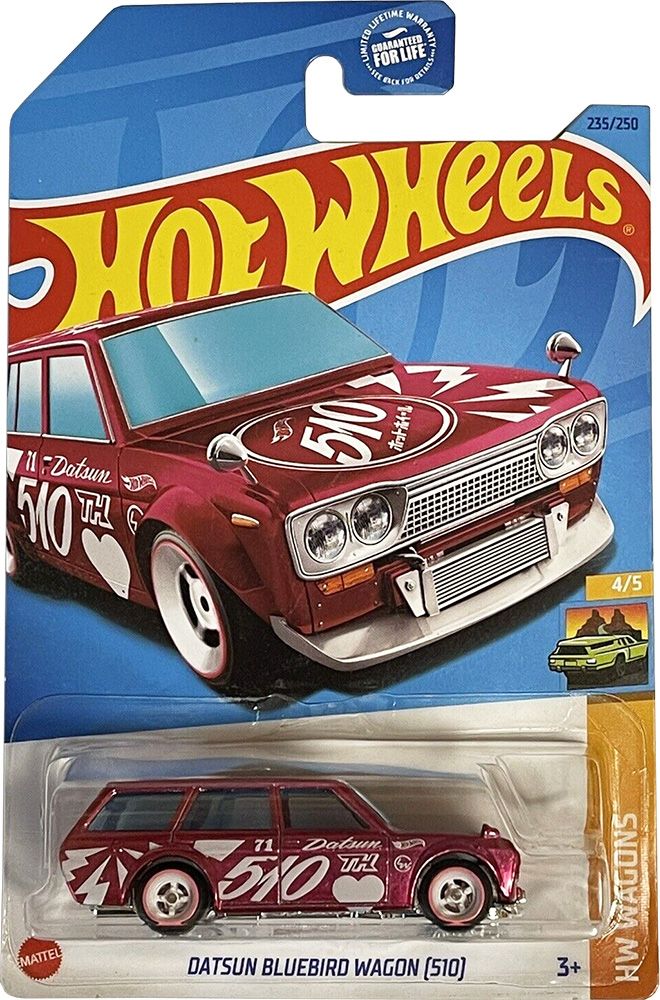 The Bluebird 510 Wagon was produced by Nissan under the Datsun brand, Nissan's export brand, from the late 1960s to the early 1970s.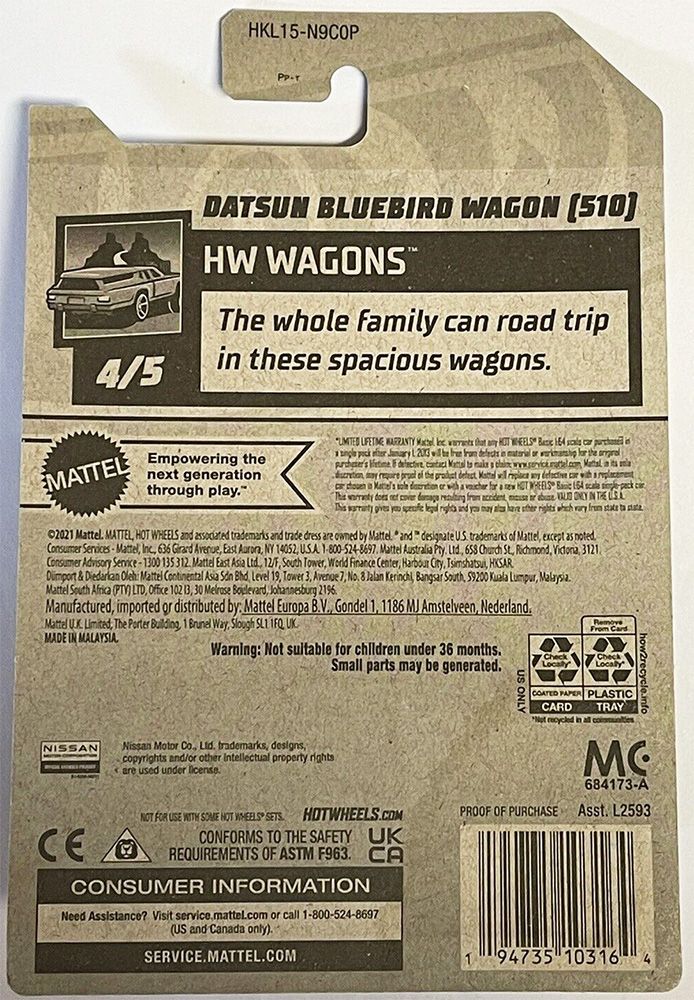 It was an important model for Nissan as it helped establish the company's reputation for building reliable, high-quality cars that were also fun to drive.
International Card
The 510 series was known for its simple yet elegant design, which featured clean lines and a compact body.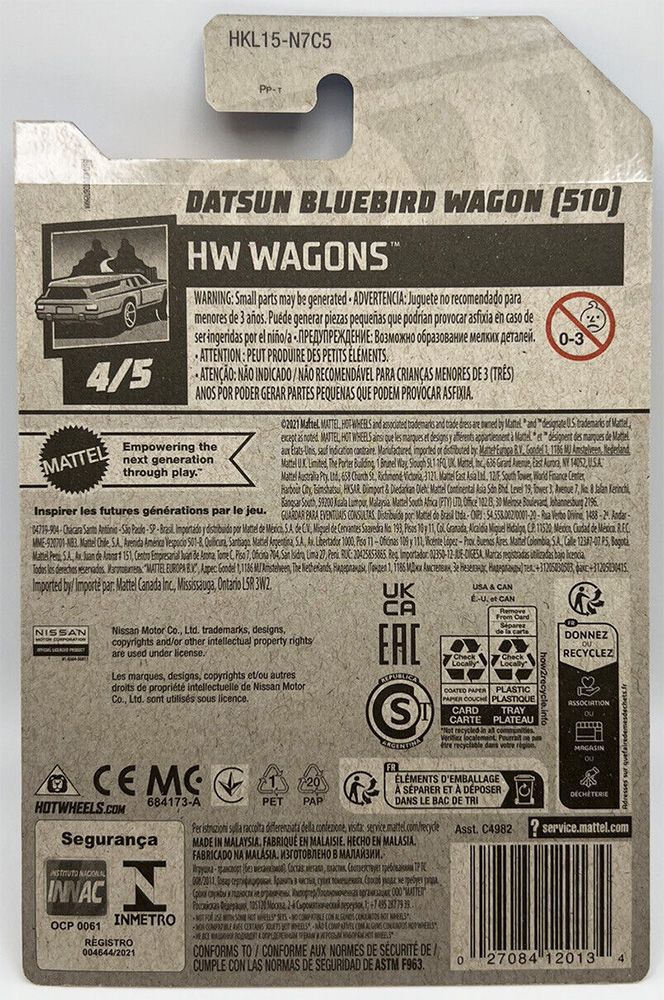 The Wagon shared its basic design with the Bluebird sedan but featured a longer roofline and a rear cargo area while retaining a sporty and compact appearance.
Short Card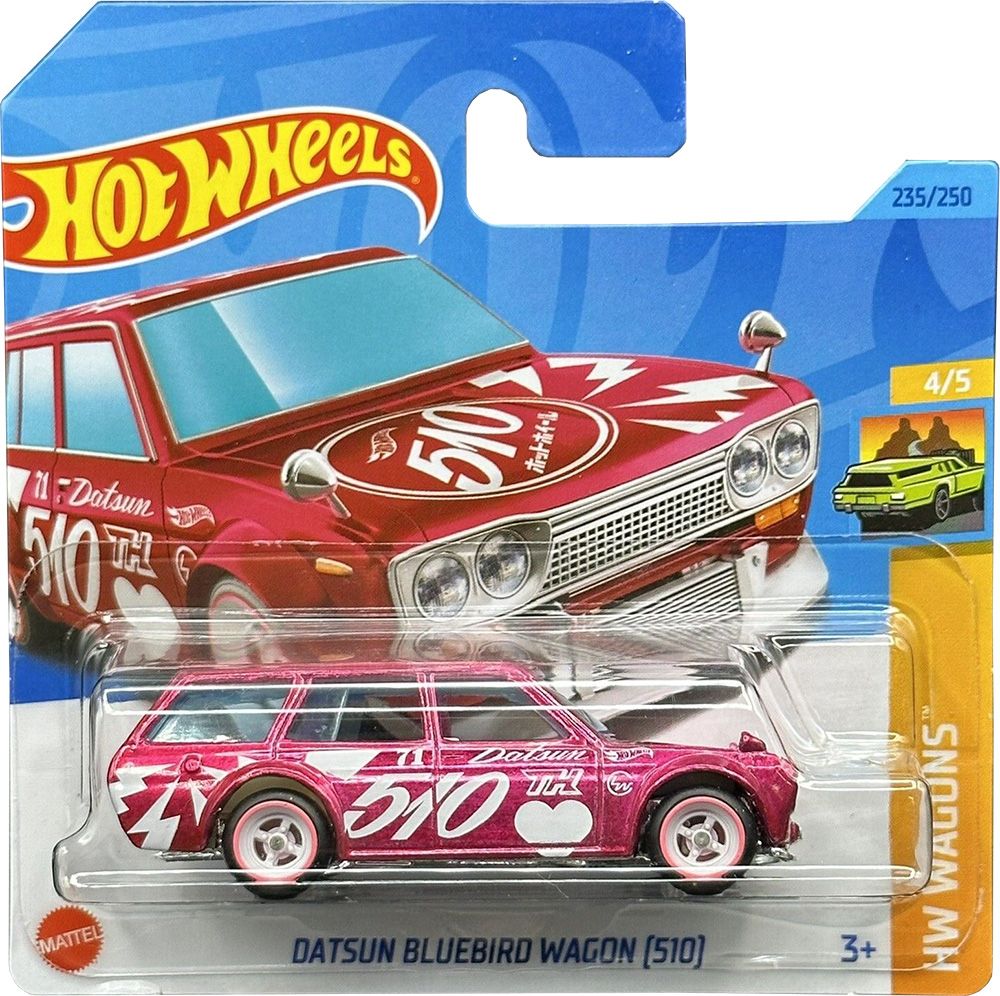 The Datsun Bluebird 510, including the wagon variant, gained recognition in motorsports. It competed in various racing events, such as the Trans-Am Series where Datsun won its class in 1971 and 1972.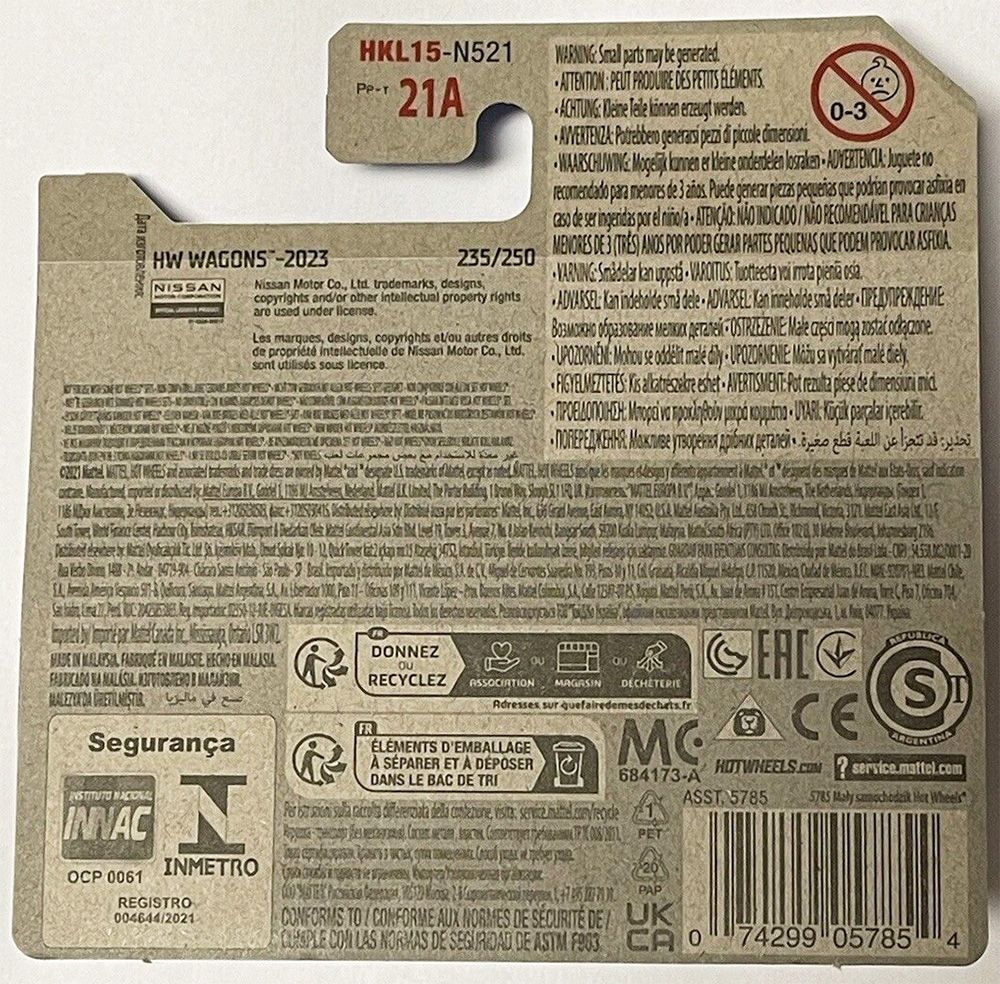 Affordable performance combined with simple mechanicals has helped the Datsun 510 remain popular years after it was discontinued.
Loose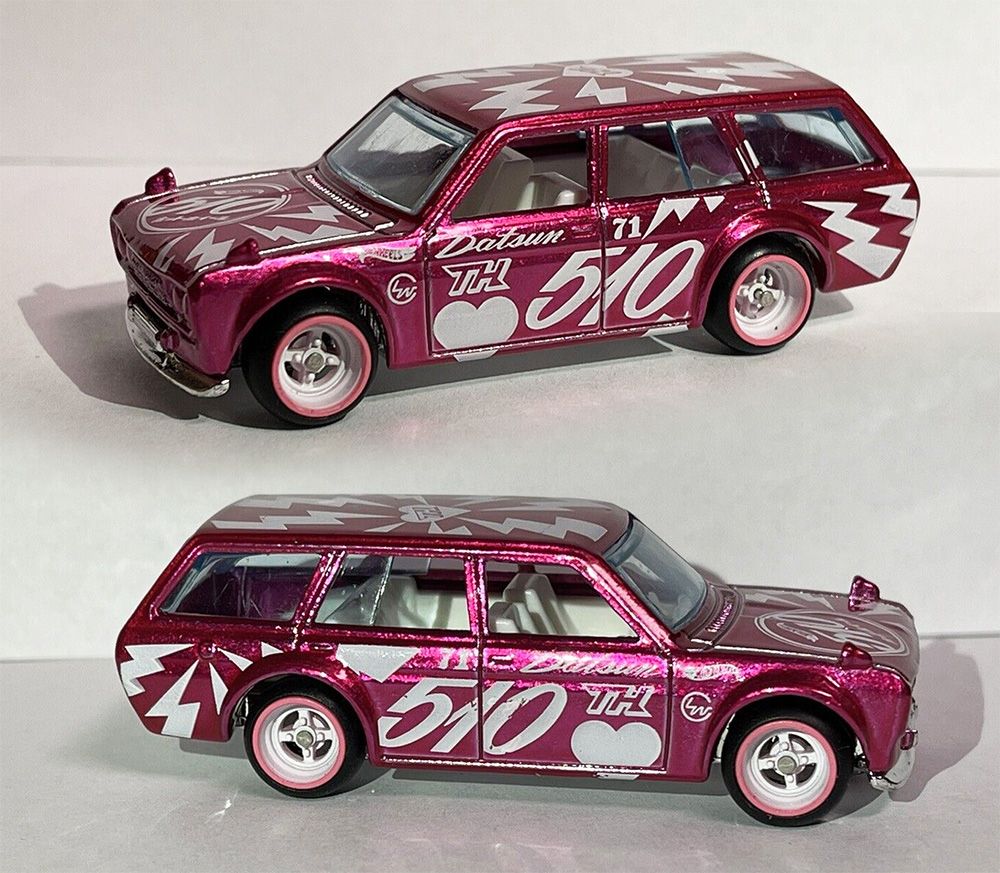 Early Datsun models use interchangeable parts allowing engines, transmissions, suspension setups, and other components to be easily swapped with only minor modifications.