Fast & Furious 5-Pack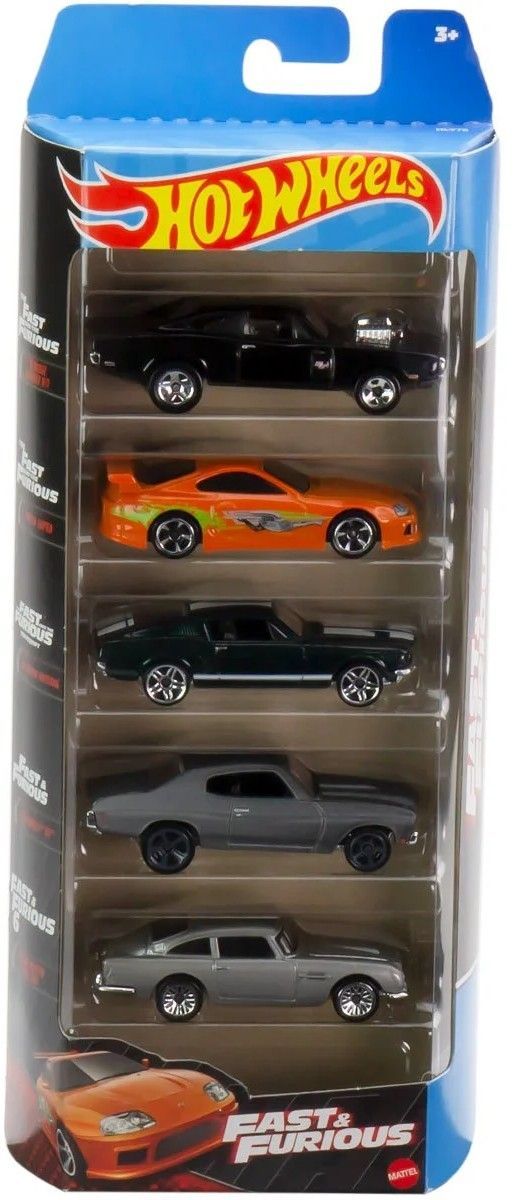 A new Hot Wheels 5-pack for 2023 that features cars seen in the Fast & Furious film franchise.
'70 Dodge Charger R/T
Toyota Supra
'67 Mustang
'70 Chevelle SS
Aston Martin 1963 DB5
Five very cool cars in one pack. Of course, this will be popular with both kids and collectors.