Hot Wheels Designer Autographs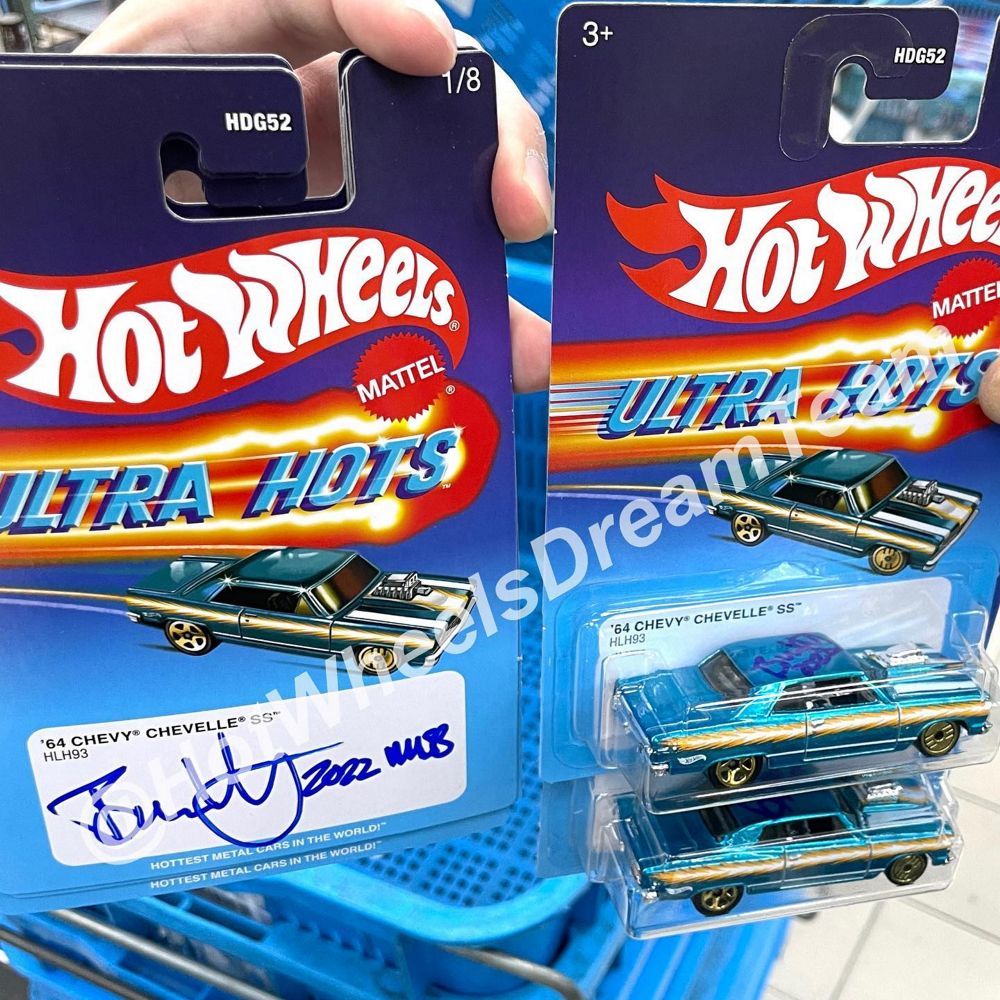 Matt Gabe, a lead package designer, and other Hot Wheels designers visited a manufacturing plant and created some very cool collectibles. The group autographed a variety of Hot Wheels blister cards as well as vehicle bodies and bases.
So in a few months, if you are on the hunt and come across a Hot Wheels car with a signature, you may have found a very unique vehicle for your collection.
Below are some of the 2023 Hot Wheels cars that were signed. But that doesn't mean there aren't others. Happy hunting!
'64 Chevy Chevelle SS - 1/8 Ultra Hots
'73 Honda Civic Custom - 8/10 HW J-Imports - New Casting
'67 Jeepster Commando - 5/12 Red Edition
1988 Ford T-Bird - 5/10 Retro Racers
Toyota Tacoma - 4/10 HW Hot Trucks (?) - Short Card
Pics from hotwheelsdreamteam.