Hot Wheels Roadkill Stubby Bob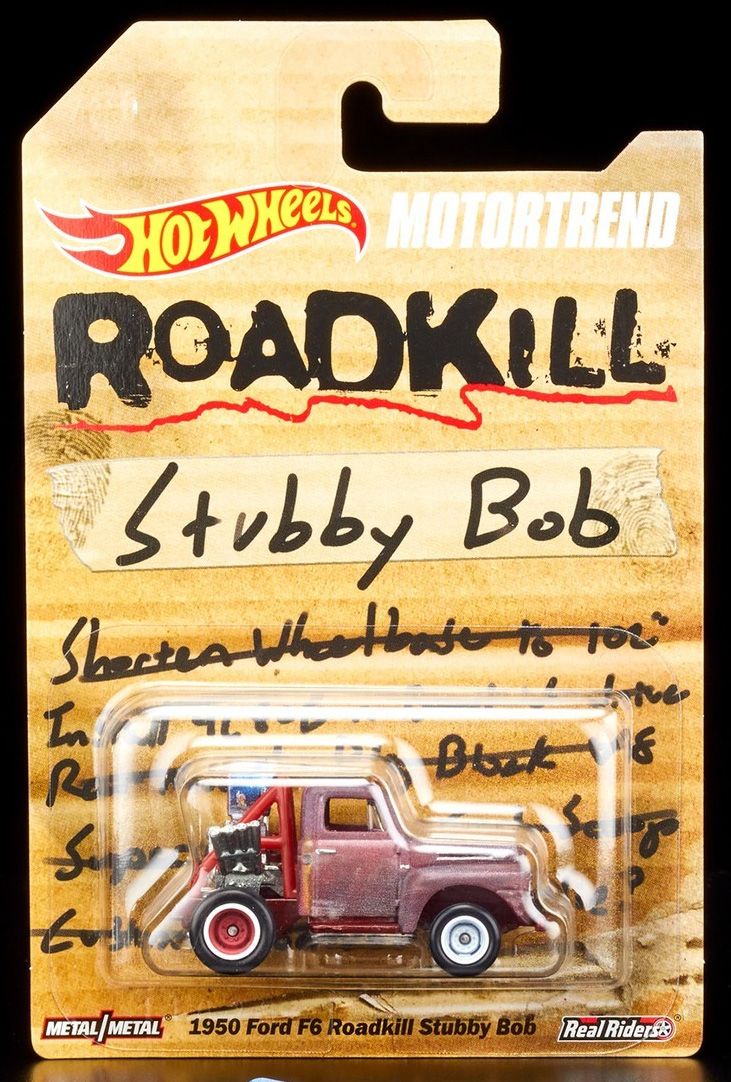 Motortrend and Hot Wheels have once again teamed up to offer a diecast vehicle based on a truck from the Roadkill show.
Stubby Bob started as a 1950 Ford F6 dump truck and was shortened and transformed into a truck that does wheelies.
The Hot Wheels casting is a pearl red that is rusty and discolored. Features include tinted windows, a red interior, brown base, and mismatched Real Rider wheels.
To get the truck you must subscribe to a 1-year Motortrend subscription using the link below.
https://www.motortrend.com/plus/hotwheels
The subscription is $44.95.
Motortrend streams episodes of Roadkill, Bitchin' Rides, Top Gear America, Motor MythBusters, and many other automotive shows.
The limited-time offer is for current and new subscribers. US customers only.
Watch the Stubby Bob episode on YouTube.