Hot Wheels News + Giveaways 4

Welcome to HWheadline. Your daily source for Hot Wheels news.
Stay on top of new mainlines, premiums, exclusives, chase cars, Treasure Hunts, Collector Editions, upcoming Red Line Club releases, and more.
Hot Wheels News, Delivered
Updates are sent straight to your inbox. You will always know what cars to look for and what new Hot Wheels are hitting stores. Never miss a car because you didn't know it was coming out.
Access All Areas
By subscribing, you'll get access to the full archive of everything that's been published before and everything that's still to come. Your very own private library of Hot Wheels information.
Monthly Giveaways
Each month subscribers have a chance to win a Treasure Hunt and a limited edition Hot Wheels car from the Red Line Club. It's always fun to win something unexpected and exciting. Especially when it's Hot Wheels.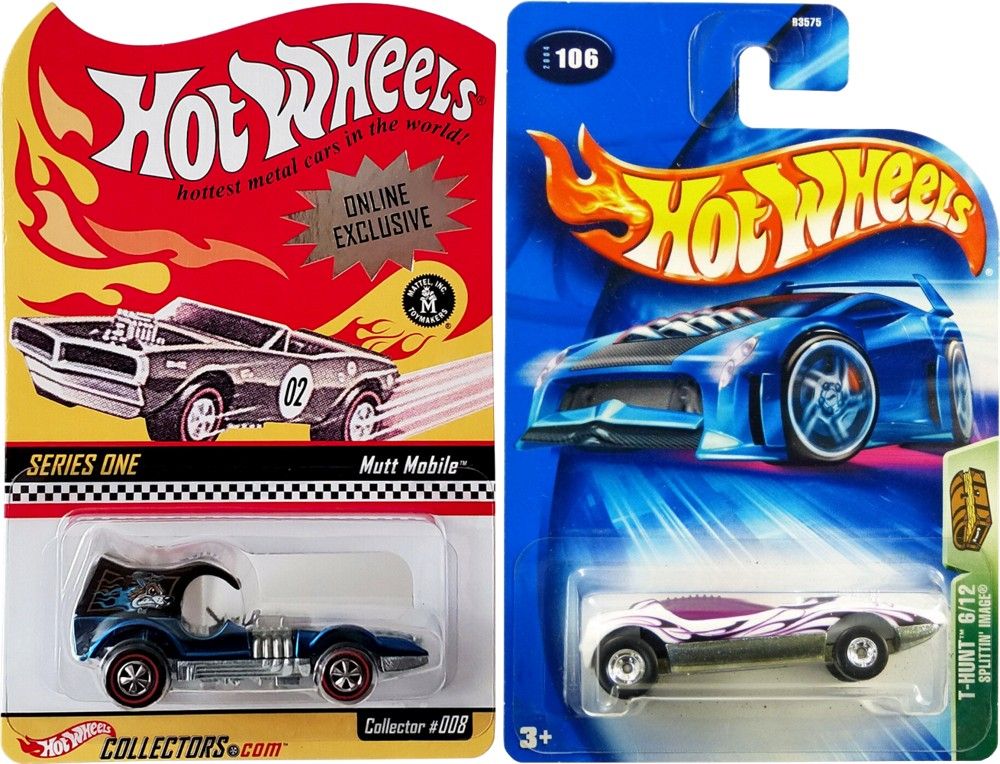 Subscribe to HWheadline in April for a chance to win:
Series One Mutt Mobile - A Red Line Club car from 2002 that sports a fiery dog mascot and rides on classic redline wheels. It is individually numbered and limited to 10,000.
Splittin' Image - A 2004 Treasure Hunt that flaunts black and purple flames and is equipped with Deep Dish Real Rider wheels.
---
More Giveaways
This month there are even more chances to add unique and unusual Hot Wheels to your collection.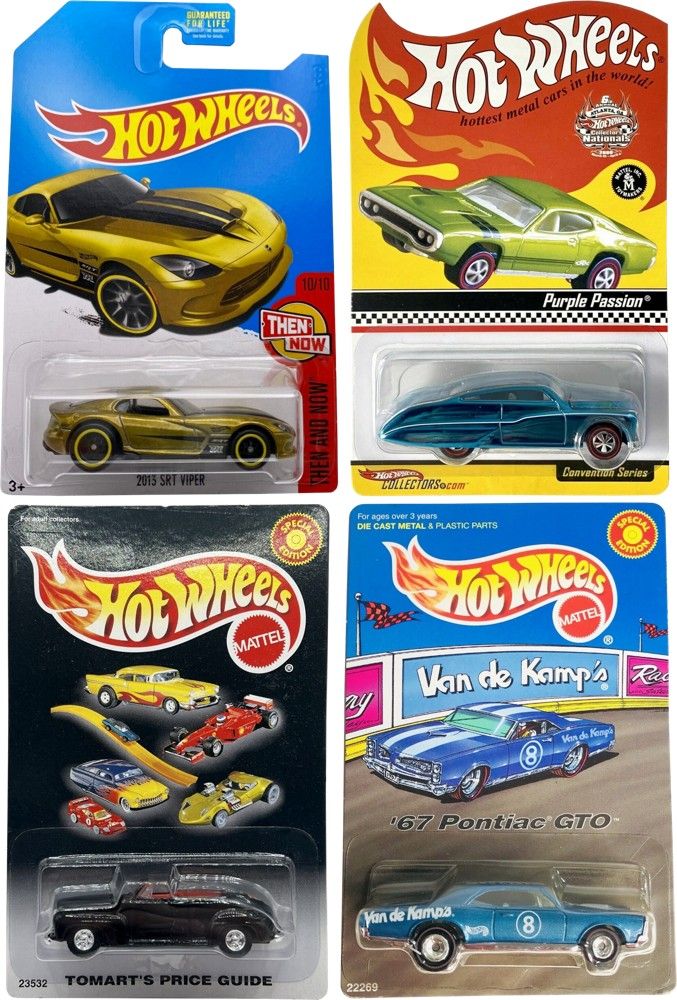 By subscribing to HWheadline in April you may also have a chance to win:
2013 SRT Viper - A 2017 Super Treasure Hunt decorated with Spectraflame gold paint and black stripes on the hood and sides.
Purple Passion - From the 6th Annual Hot Wheels Nationals Convention in 2006, the car is a mesmerizing Spectraflame Aqua and furnished with classic redline tires.
'47 Ford - A 2000 exclusive from Tomart's Price Guide, this convertible is black complemented by a red interior, and comes equipped with Real Rider wheels.
'67 Pontiac GTO - Another promotional car from 2000, the Van de Kamp's GTO is blue decked out with white double stripes, an "8" on the doors, and Real Rider wheels with redline tires.

No Risk
HWheadline has a 30-day money-back guarantee. If for any reason you are not completely satisfied with your subscription, I will happily offer a full refund for any amount paid in the last 30 days.
Subscribe Today
Get daily Hot Wheels updates sent straight to your inbox. And have a chance to win collectible Hot Wheels every month.
---
Sweepstakes are open to legal residents of the fifty (50) United States and District of Columbia who are eighteen (18) years of age or older at time of entry. No purchase necessary. See the Official Rules for more details.