January Hot Wheels Giveaways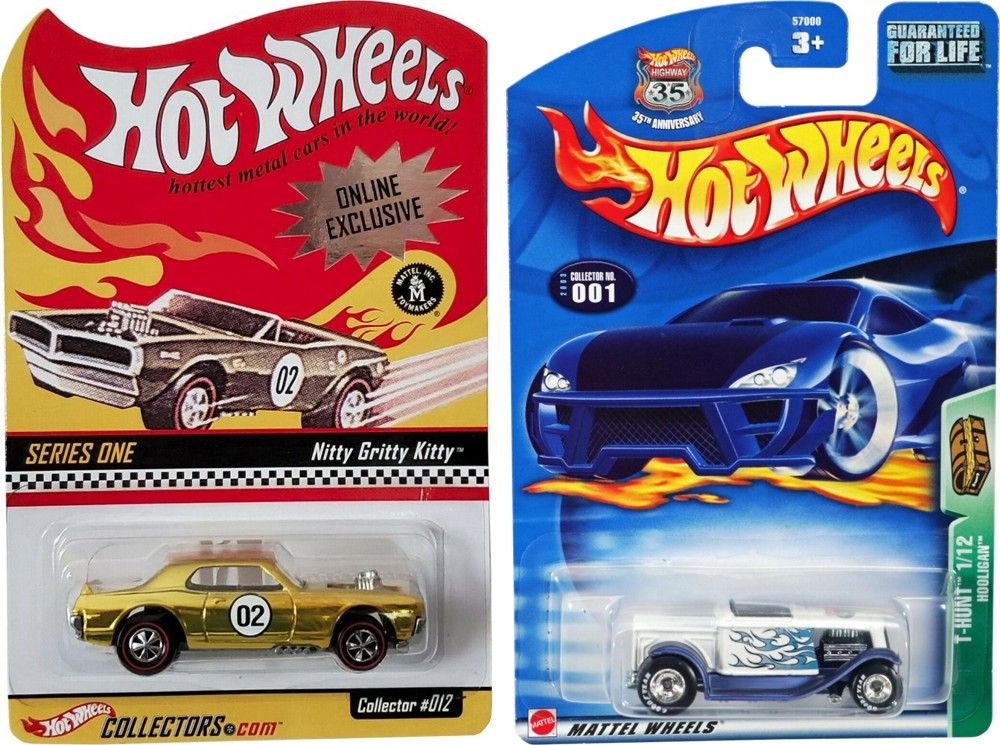 Happy new year! Let's kick off 2023 with some Hot Wheels giveaways.
By being a HWheadline subscriber in January you are automatically entered into two giveaways.  You have a chance to win:
Series One Nitty Gritty Kitty - Released by the RLC in 2002 and limited to 10,000.
Hooligan Treasure Hunt - From 2003, the T-Hunt rolls on Deep Dish Real Rider wheels with Goodyear tires.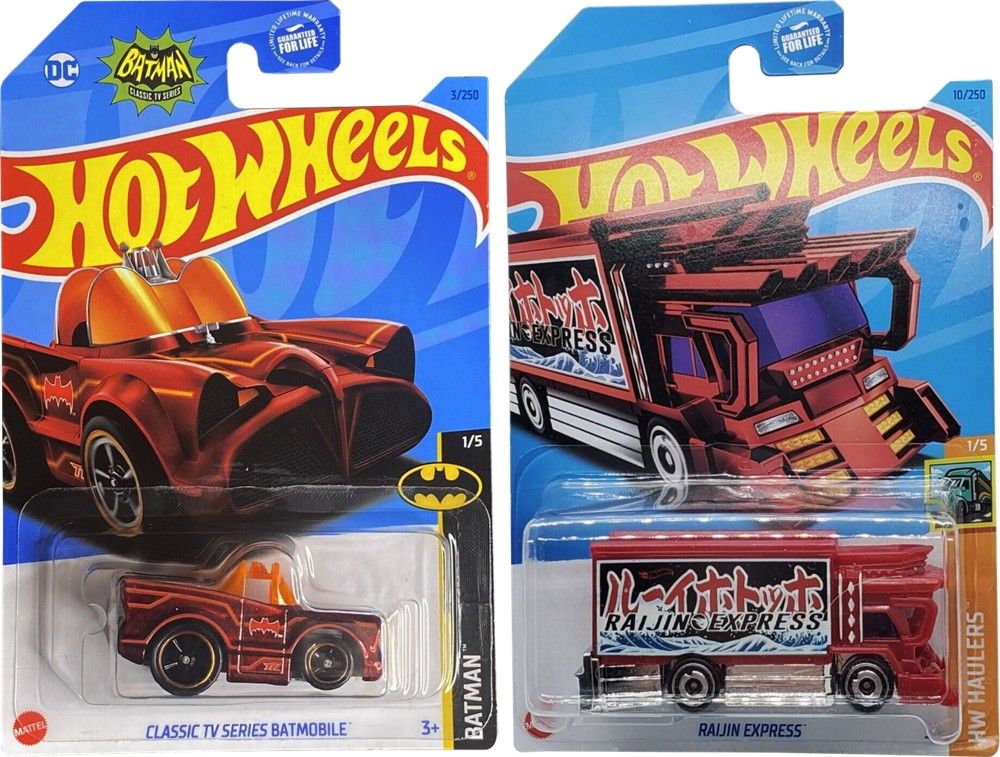 New Year Giveaway
It's a brand new year and I want to celebrate with a bonus giveaway. One lucky subscriber will add the first Treasure Hunt and Super Treasure Hunt of 2023 to their collection.
Raijin Express - The Treasure Hunt is red with snowy graphics and Japanese lettering.
Classic TV Series Batmobile (Tooned) - The Super Treasure Hunt is Spectraflame red enhanced with orange stripes and Real Rider wheels.
The Raijin Express and "Tooned" Batmobile are from mix "A" of 2023 Hot Wheels mainline cases. Keep an eye out for a post giving you a chance to win these fantastic cars.
Thank you for being a subscriber and have a great year!
Jamey
---
Sweepstakes are open to legal residents of the fifty (50) United States and District of Columbia who are eighteen (18) years of age or older at time of entry. No purchase necessary. See the official rules for more details.