Volvo 240 Drift Wagon - 2023 Super T-Hunt - US, Int. & Short Card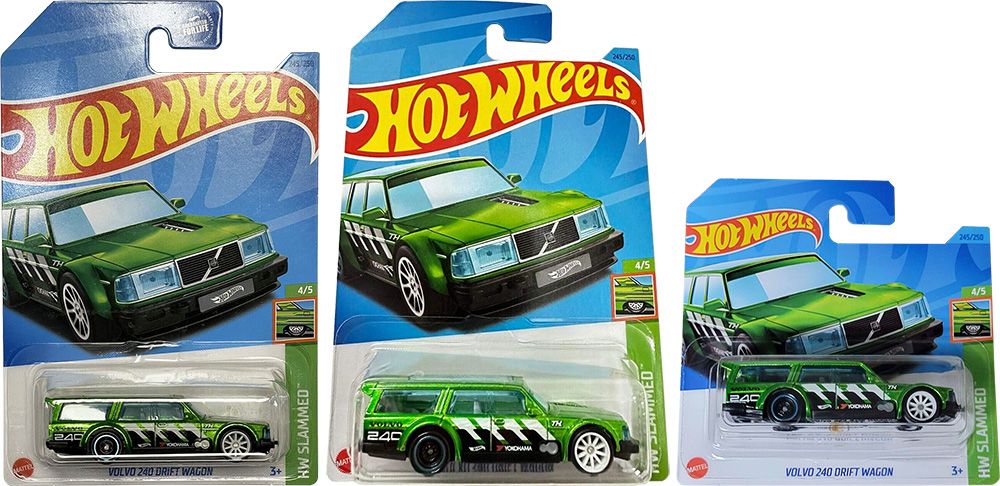 The Volvo 240 Drift Wagon Super Treasure Hunt packaged on its U.S., international, and short cards. The Spectraflame green car is 245/250 in the mainline set and 4/5 in the HW Slammed series.
It can be found in mix "Q" of 2023 Hot Wheels mainline cases. Learn more at HWtreasure.com.
U.S. Card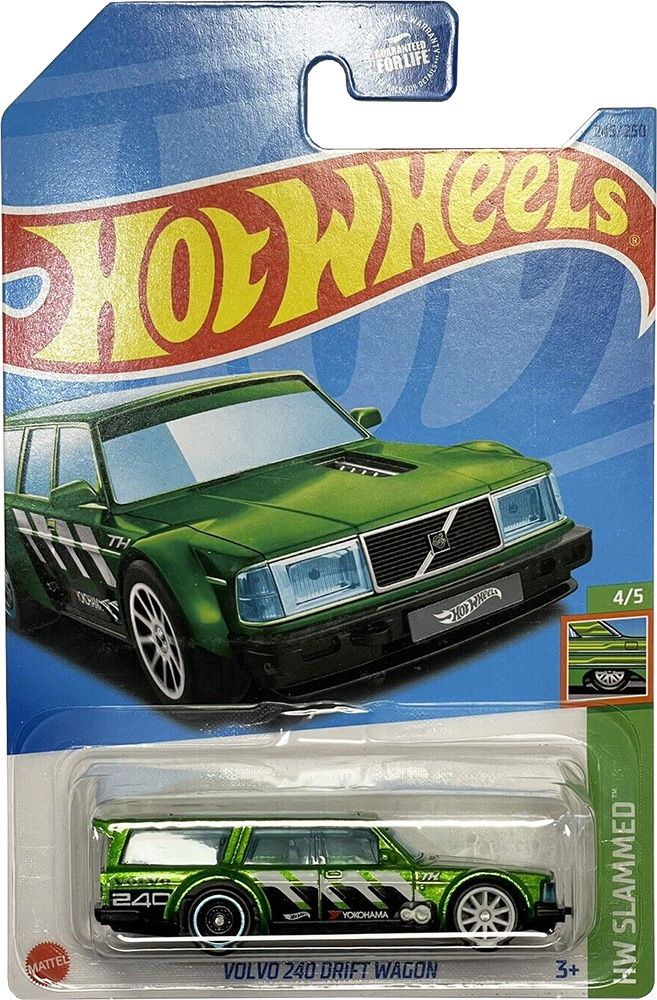 The Volvo 240 Wagon is part of Volvo's 200 series, which was in production from 1974 to 1993.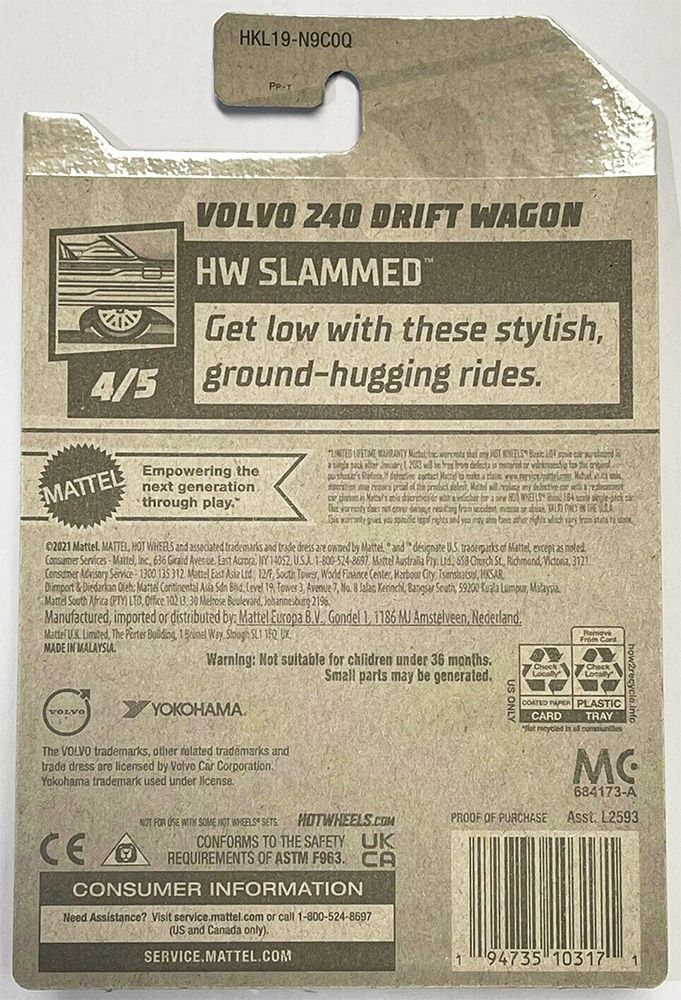 After nearly 20 years of production, more than 2.8 million cars in the Volvo 200 Series were sold worldwide.
International Card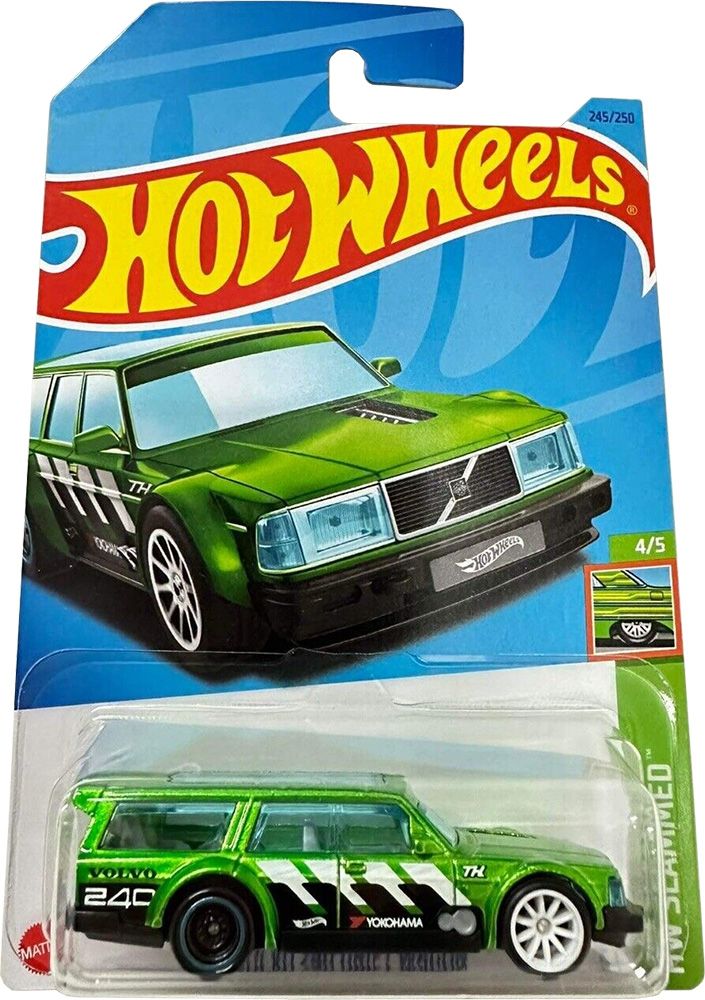 About one-third of all 240s sold were station wagons, which were also known as the Volvo 240 Estate.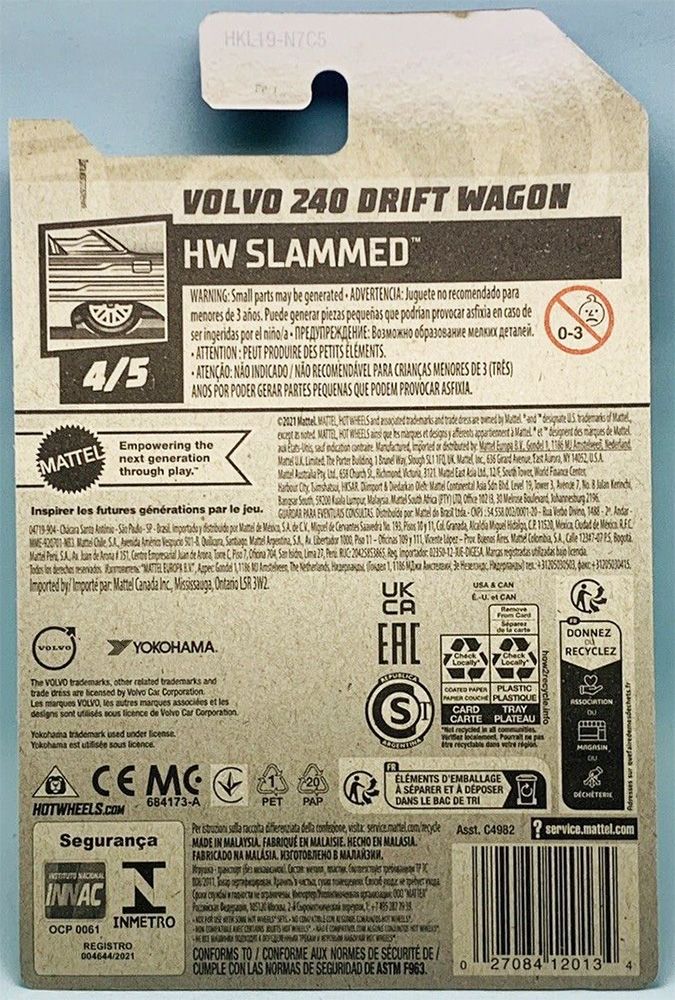 The 240 Wagon is well-known for its boxy and utilitarian design which contributed to the car's spacious interior and earned it the nickname "The Brick".
Short Card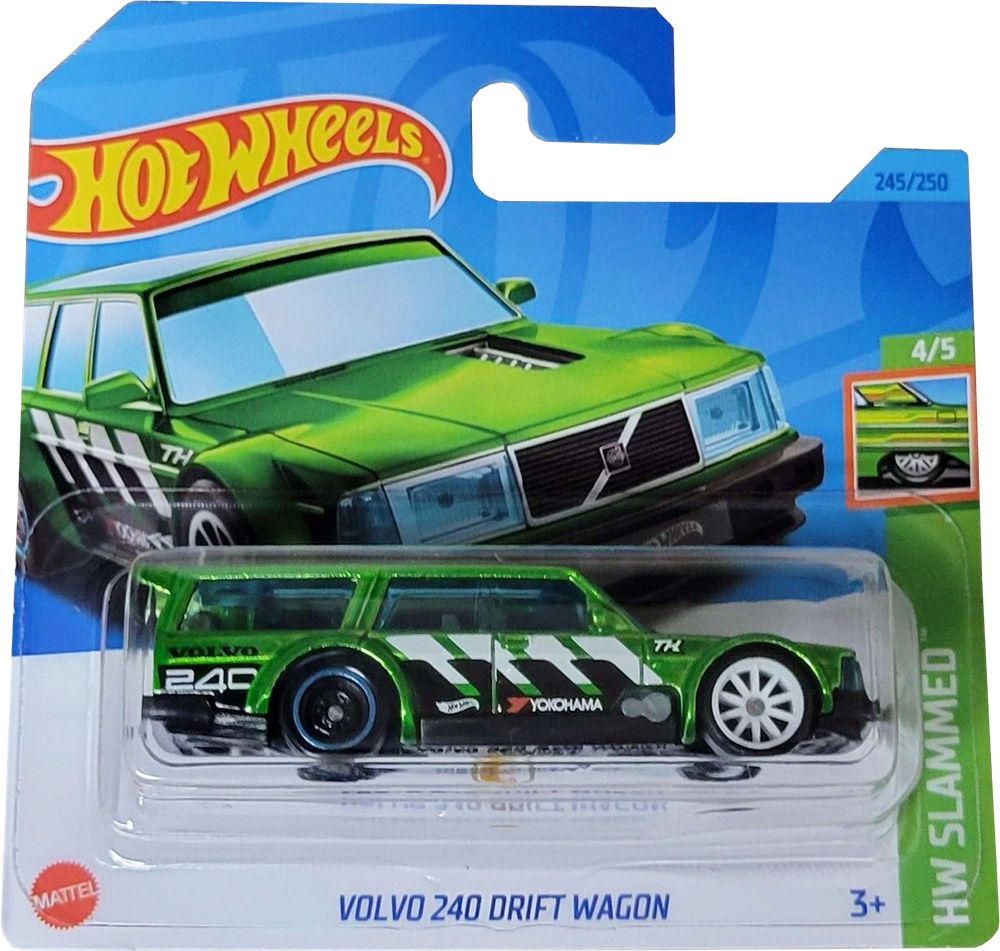 Volvo prioritized safety features in their vehicles and incorporated energy-absorbing crumple zones, reinforced side-impact protection, and a strong passenger compartment.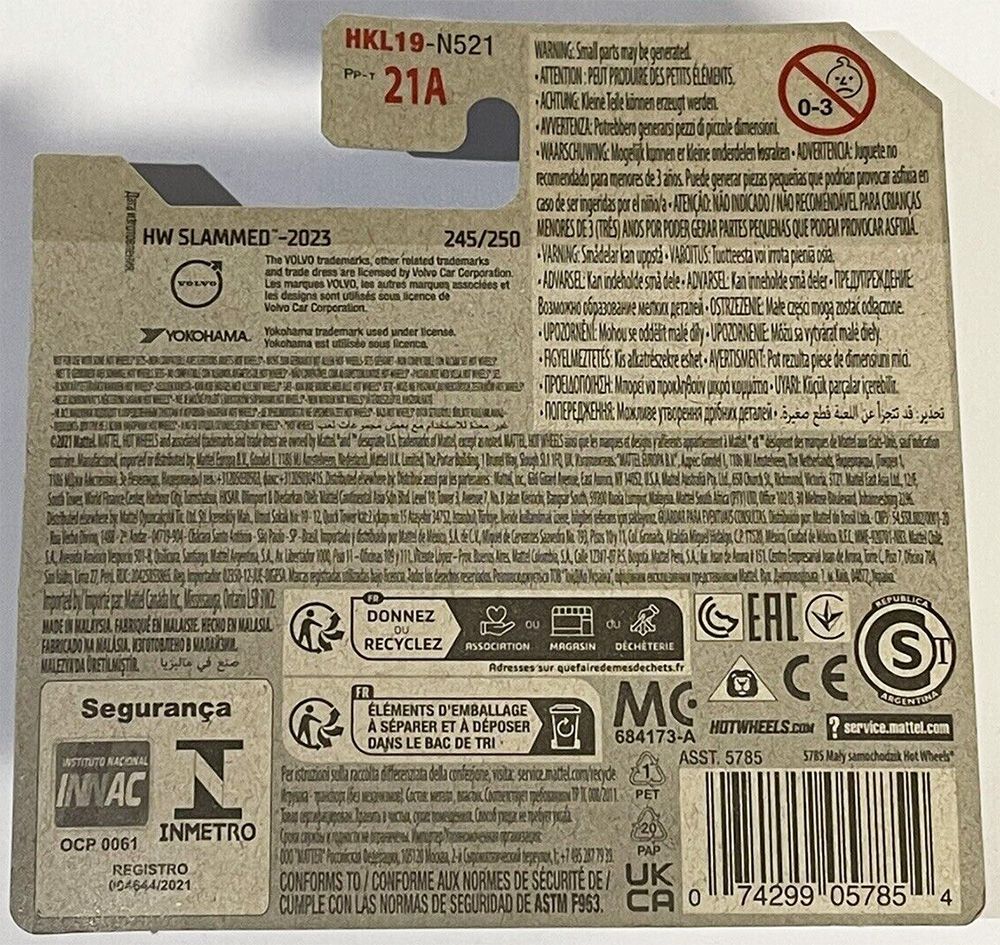 The Hot Wheels casting is based on a modified version of the Volvo 240 Wagon specifically designed for drifting.
Loose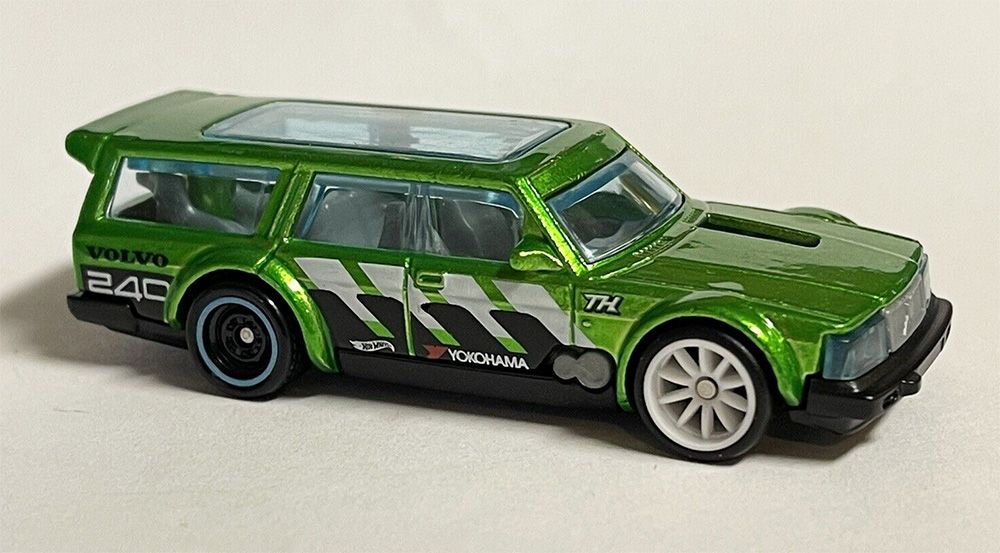 Molded into the rear cargo space of the wagon are two dogs looking out the back window.