Renault Sport R.S. 01 - Super T-Hunt - US, Int. & Short Card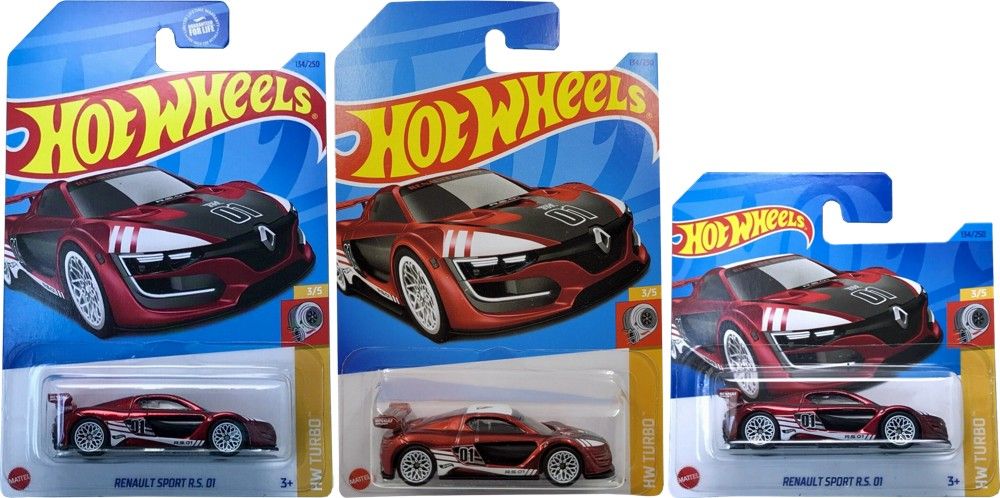 The Renault Sport R.S. 01 Super Treasure Hunt packaged on its U.S., international, and short cards. The Spectraflame red car is 134/250 in the mainline set and 3/5 in the HW Turbo series.
It can be found in mix "F" of 2023 Hot Wheels mainline cases. Learn more at HWtreasure.com.
Renault Sport R.S. 01
The Renault Sport R.S. 01 is a sports car developed by the racing division of the French automaker Renault. The R.S. 01 was unveiled in 2014 and is designed to compete in various racing series, including the Renault Sport Trophy, a one-make racing series.
Powering the high-performance racing car is a 3.8-liter twin-turbo V6 engine that produces 550 horsepower and 442 lb-ft of torque. It has a top speed of 186 mph and can accelerate from 0 to 60 mph in just 3.5 seconds.
U.S. Card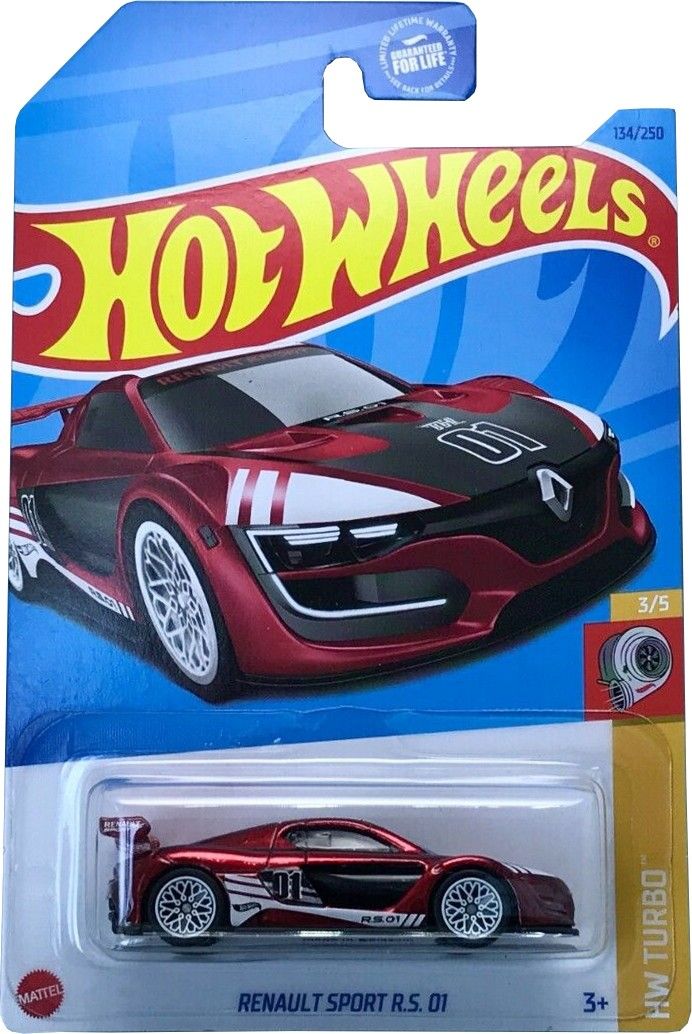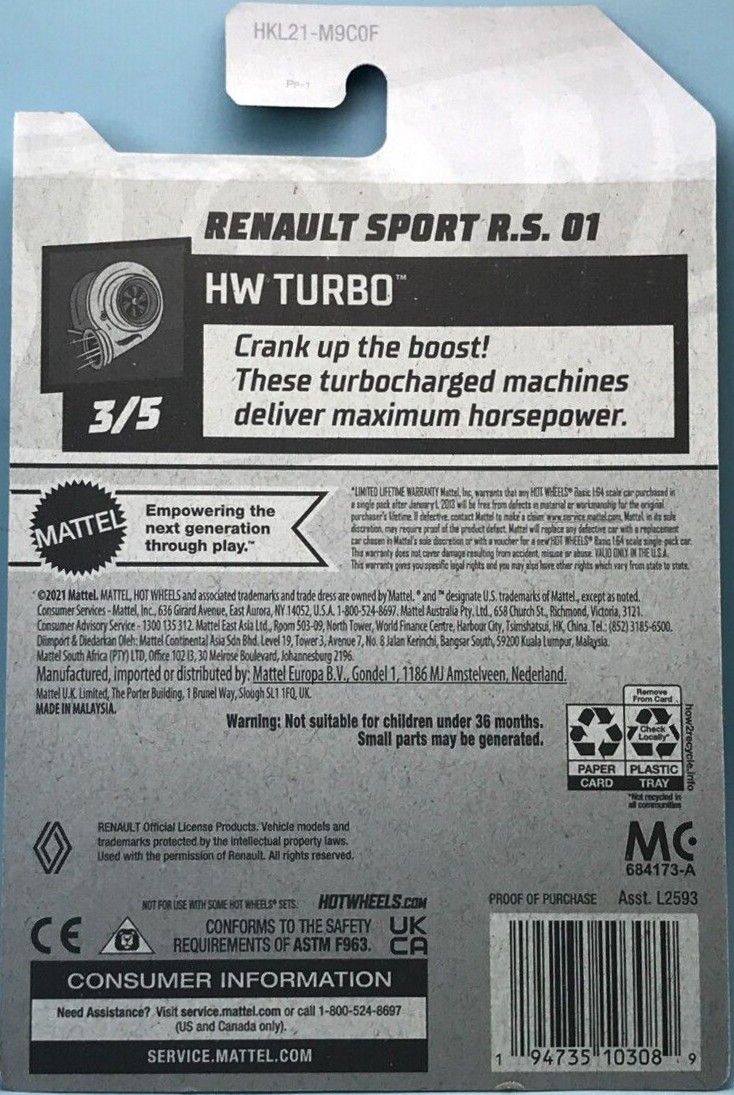 International Card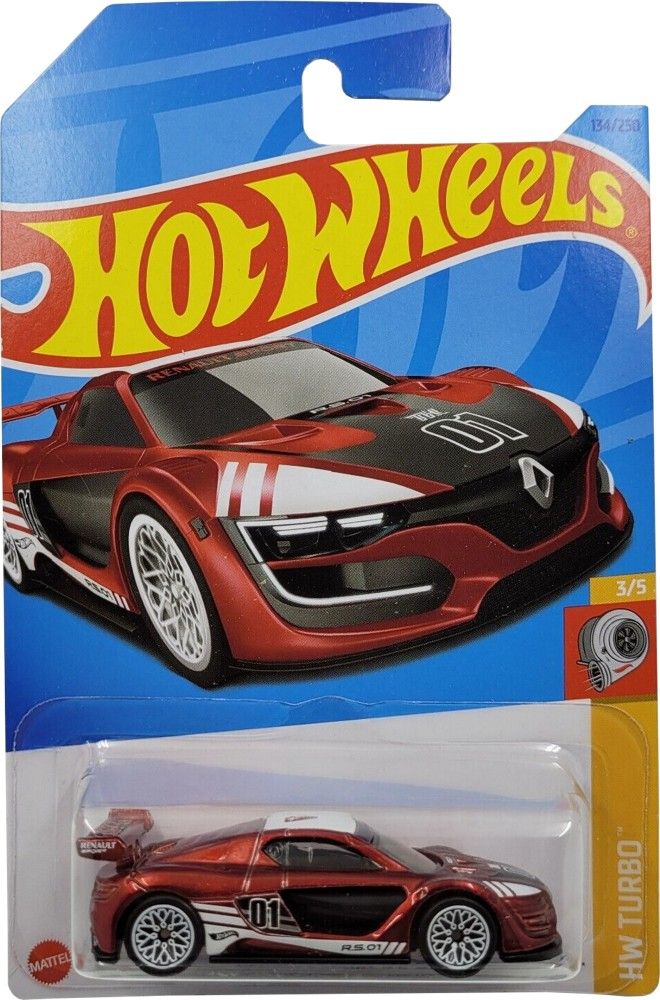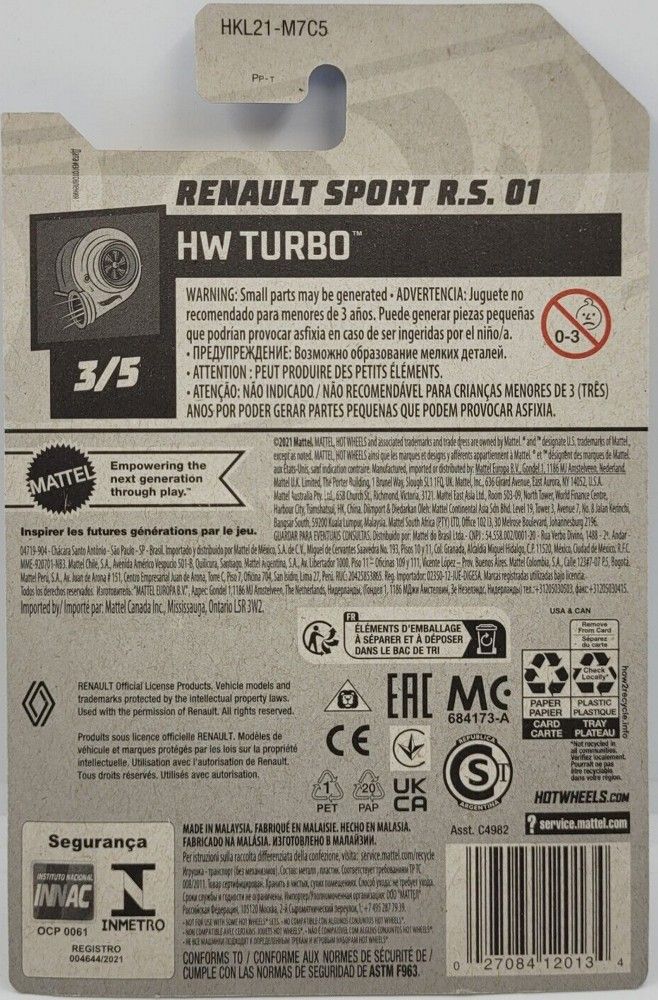 Short Card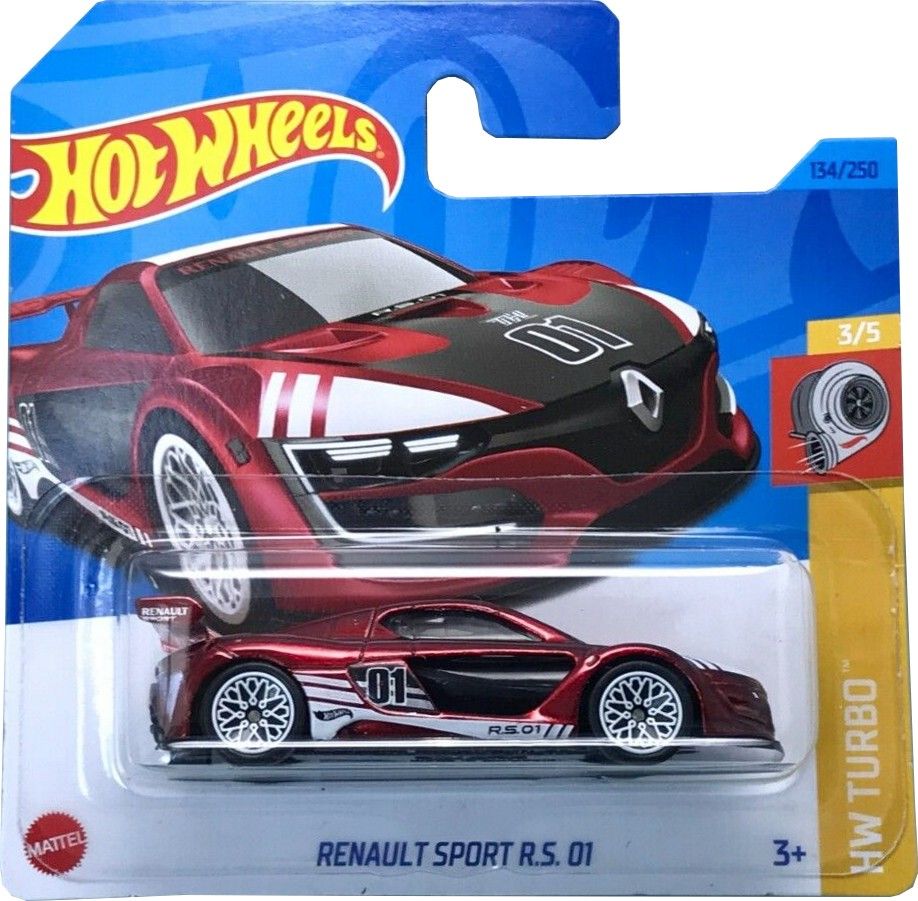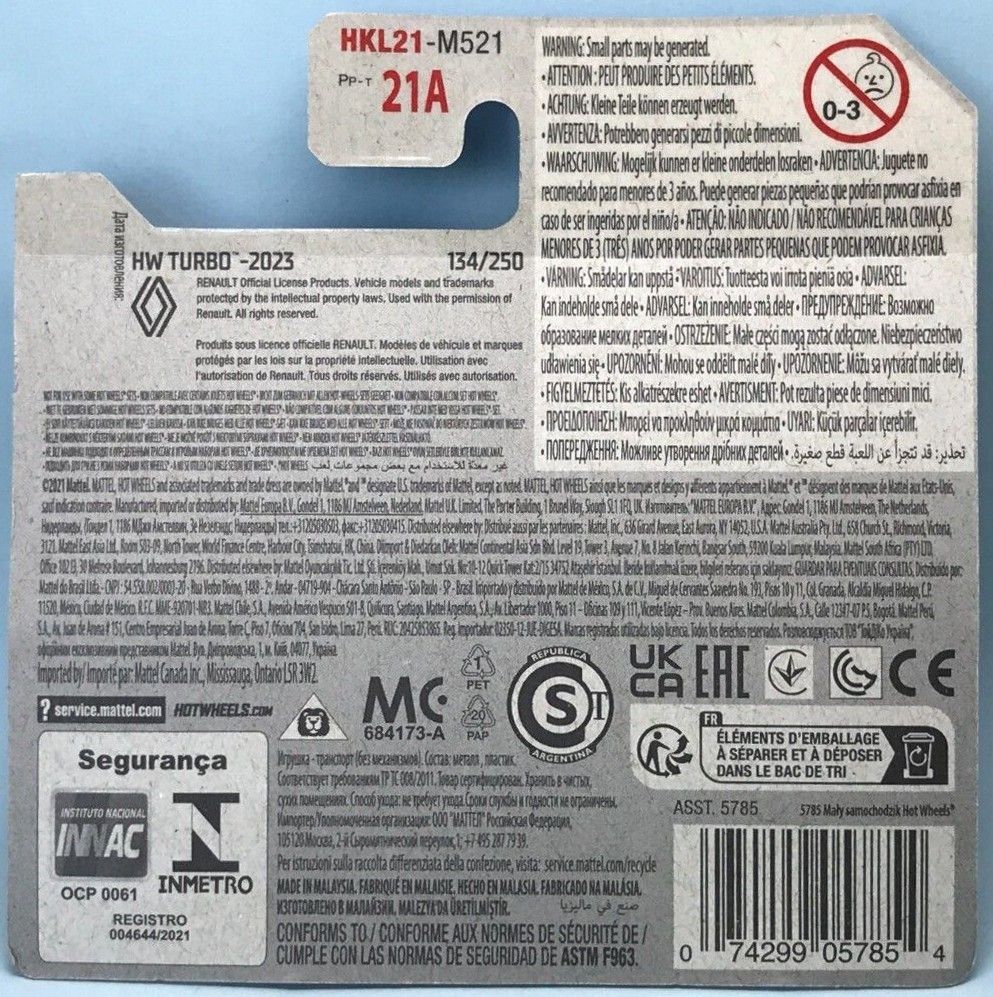 Loose