2023 Hot Wheels Japanese Box Set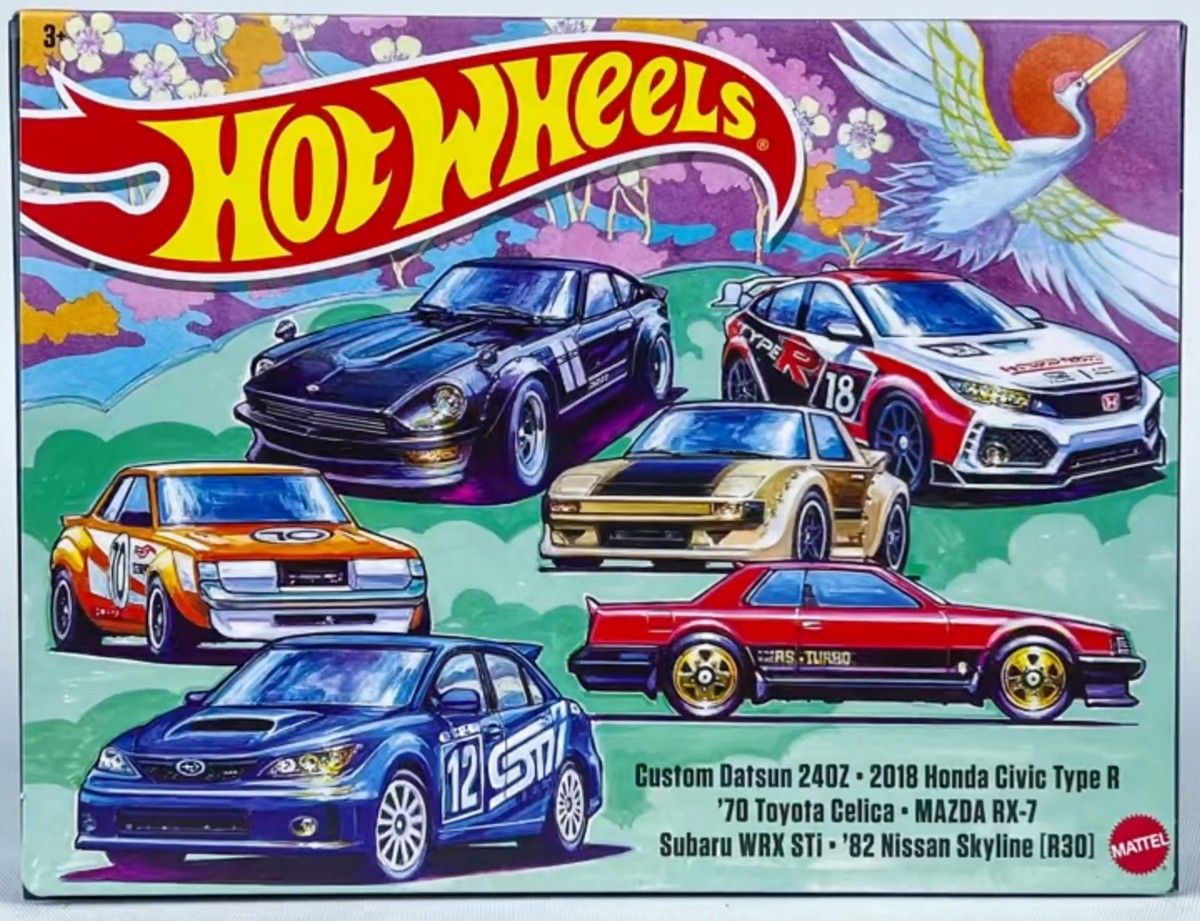 Here are more pictures of the upcoming Hot Wheels Japanese box set. The 6-car basic set features a variety of vehicles from Japanese manufacturers. Half the cars are from the 70s and 80s and the rest are from the 2010s.
Custom Datsun 240Z
2018 Honda Civic Type R
'70 Toyota Celica
Mazda RX-7
Subaru WRX STi
'82 Nissan Skyline (R30)
The 2022 set was very popular, so it's not surprising Hot Wheels is having another set of JDM cars.