2023 Hot Wheels Zamac Box Set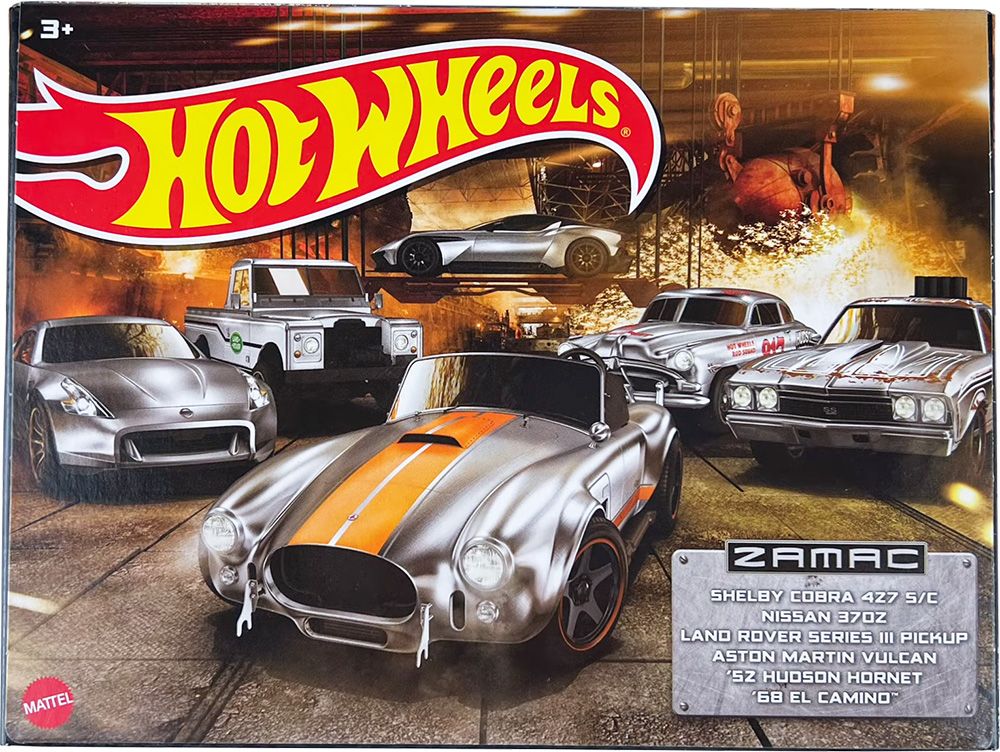 Walmart will be getting a new Zamac box set for 2023. Each of the six vehicles in the basic set has an unpainted metal body enhanced with various graphics.
Shelby Cobra 427 S/C
'68 El Camino
Land Rover Series III Pickup
Aston Martin Vulcan
Nissan 370Z
'52 Hudson Hornet
What is Zamac?
Zamac is a family of zinc alloy materials that are commonly used in the manufacturing of diecast products like Hot Wheels. The term "Zamac" is actually an acronym that stands for the major metallic elements in the alloy: zinc, aluminum, magnesium, and copper.