Hot Wheels 2022 Car Culture AutoStrasse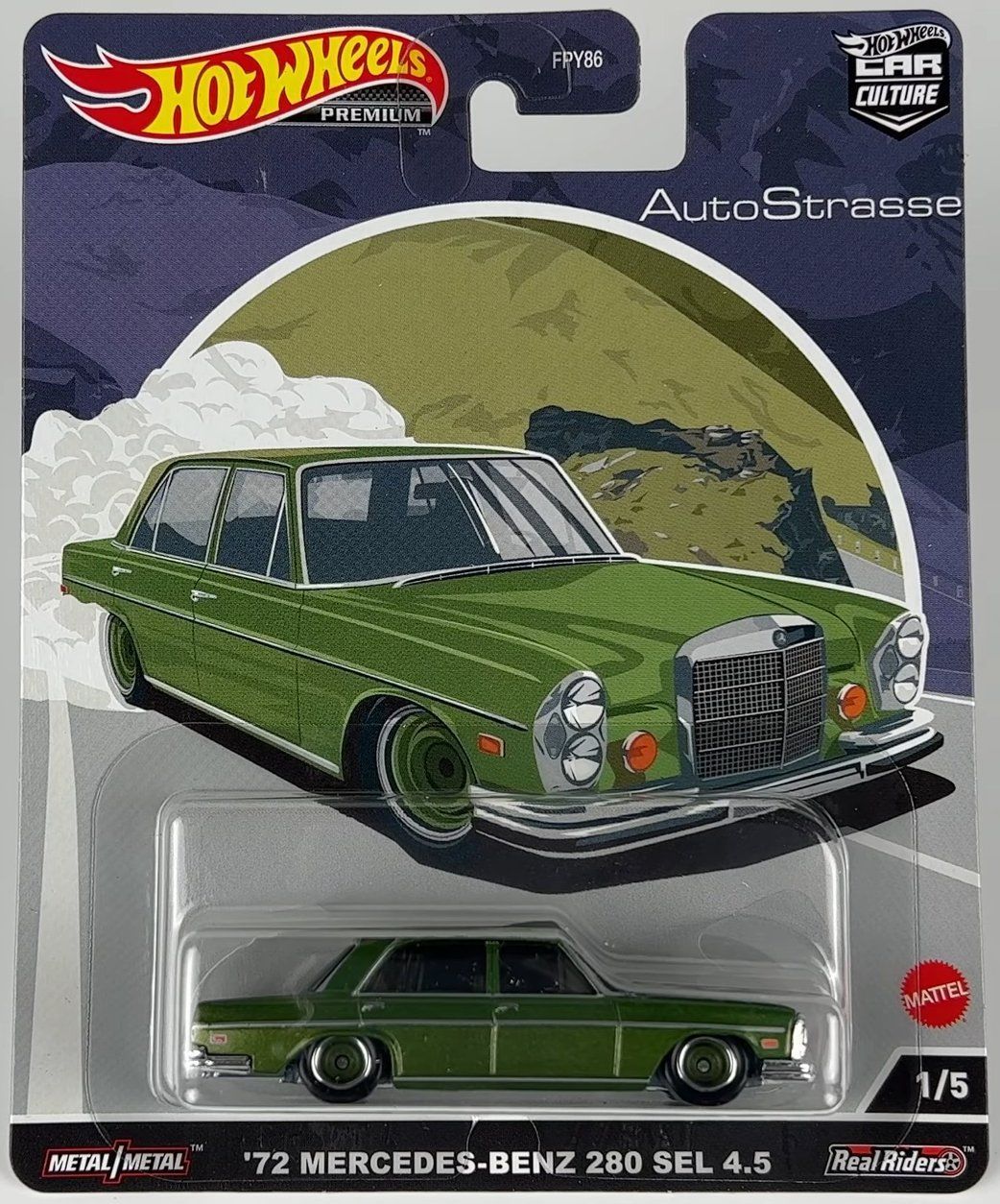 Better pics of AutoStrasse, the sixth set in the 2022 Hot Wheels Car Culture series.
The premium set includes five vehicles and one chase car numbered 0/5. Vehicles feature metal bodies and bases, Real Rider wheels, and premium details.
This Car Culture release has two new castings: the Lamborghini Urus and '73 Volvo 142 GL.
The Lamborghini Urus is a high-performance luxury SUV with a 641 horsepower twin-turbocharged V8 engine. It can go from 0 to 62 mph in 3.6 seconds and has a top speed of 190 mph.
The Volvo 142 is part of the Volvo 140 series that was produced from 1966 to 1974. The 142 is a 2-door sedan, 144 is a 4-door sedan, and 145 is a station wagon. Over a million Volvo 140s were built.
'72 Mercedes-Benz 280 SEL 4.5
BMW M3
Lamborghini Urus - New Casting
'73 Volvo 142 GL - New Casting
Alpine A110
'73 Volvo 142 GL - 0/5 Chase Car