Hot Wheels Car Culture: Speed Machines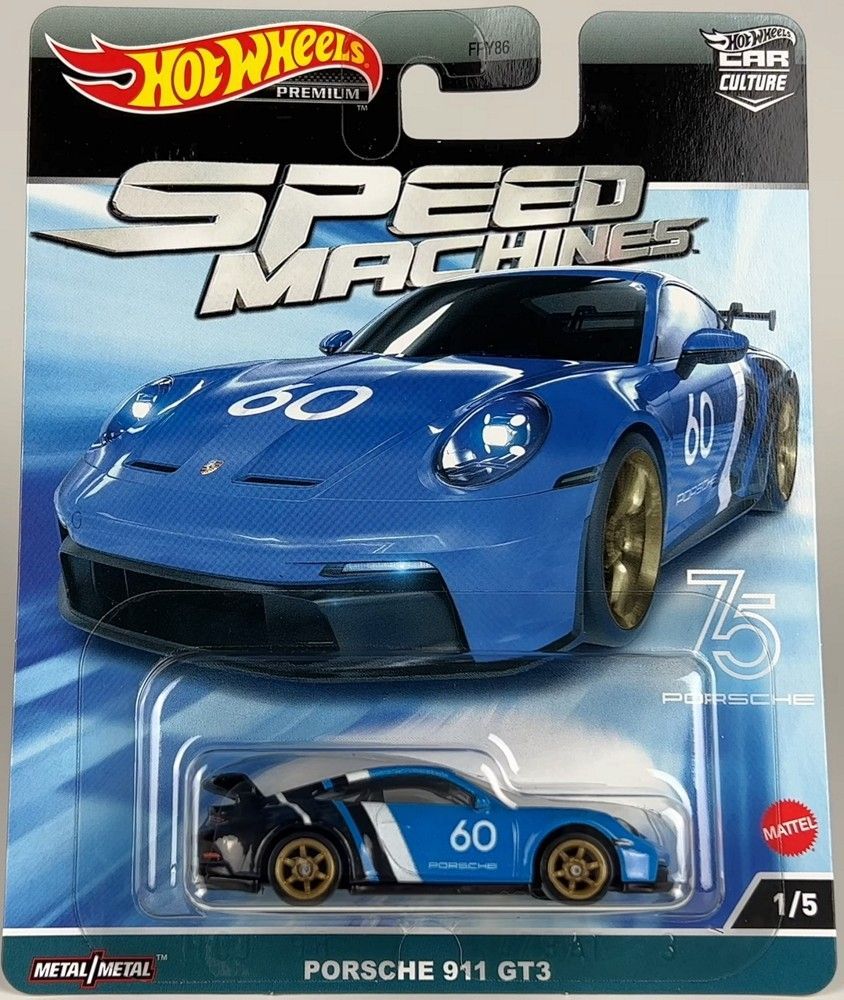 Better pics of Speed Machines, the first set in the 2023 Car Culture series. It includes five vehicles and one chase car numbered 0/5.
The set is an homage to the Speed Machines series from 2010 that featured popular sports cars from a variety of automobile manufacturers. Even the packaging has the same logo and similar graphics.
Vehicles in the set have Co-Molded 6-Spoke wheels, the same wheels used in the 2010 series.
Porsche 911 GT3
McLaren 720S
Pagani Zonda R
Ford GT
Lamborghini Veneno
Porsche 911 GT3 - Chase 0/5 (not pictured)
Car Culture: Speed Machines have all-metal bodies and premium details.