2022 Car Culture: Dragstrip Demons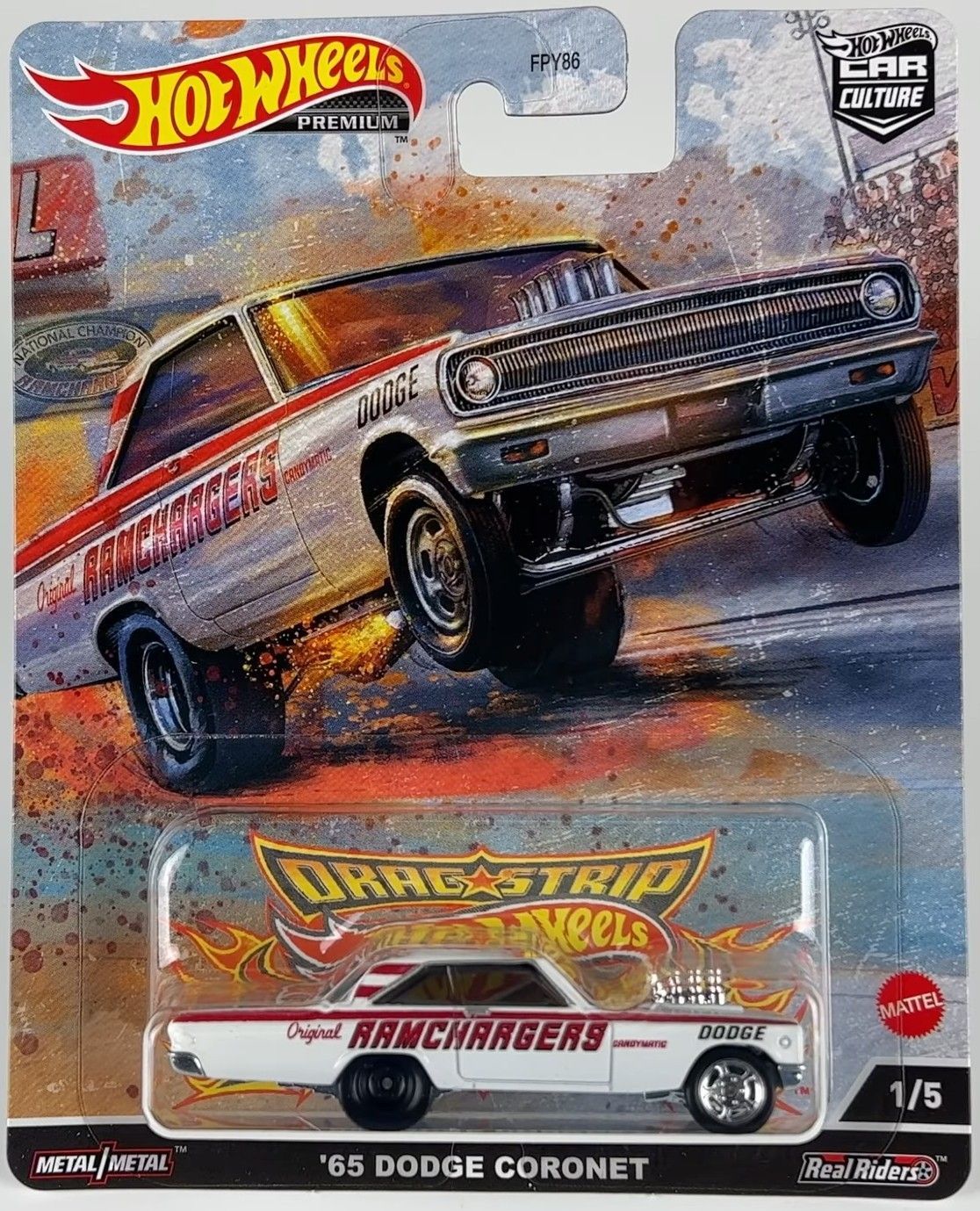 Better pics of Dragstrip Demons, the final Hot Wheels Car Culture release for 2022. The premium set includes five vehicles and one chase car numbered 0/5.
'65 Dodge Coronet
Volkswagen "Classic Bug"
'64 Chevy Nova Gasser
'73 Plymouth Duster
'33 Willys - New Casting
'33 Willys - 0/5 - Chase Car (not pictured)
Dragstrip Demons have all-metal bodies, premium details, and Real Rider wheels.
There is one new casting in the set, the '33 Willys. It is based upon the Willys 77 which was produced by Willys–Overland Motors from 1933 to 1942.
Willys were available as coupés and pickups. They became popular vehicles for drag racing due to their compact and lightweight design.