HWC Elite 64 Series 1996 Toyota Chaser JZX100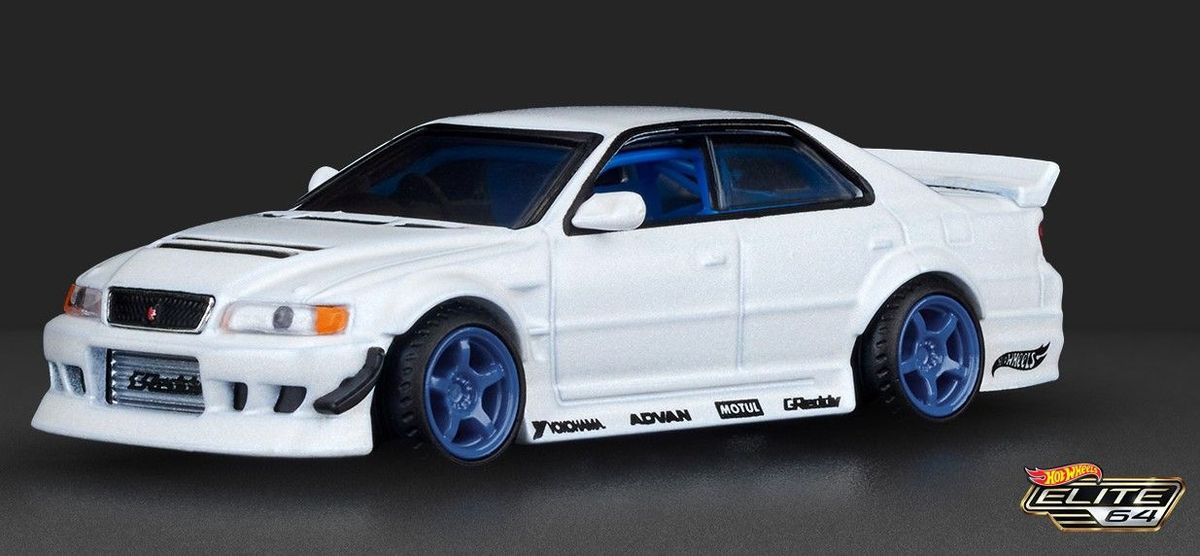 The 1996 Toyota Chaser JZX100 will be the very first vehicle released in the Elite 64 series of Hot Wheels cars. Elite 64 features highly detailed cars that more accurately depict real vehicles.
The all-metal Chaser is pearlescent white with black accents and a variety of logos. A personalized license plate and elaborate headlights and taillights enhance its appearance.
Additional features include tinted windows, a black interior with a blue roll cage, and a silver exhaust on the matte black base.
The wheels are what really stand out. They have blue 5-spoke rims and each wheel is on its own axle allowing them to have a slight negative camber.
The 1996 Toyota Chaser JZX100 will be available on Tuesday, December 6 at 9 am PT at Mattel Creations. It will be $20 plus shipping. Anyone can purchase the car and there are no limits.
Learn more at Mattel Creations.