Hot Wheels Car Culture: Ronin Run - Better Pics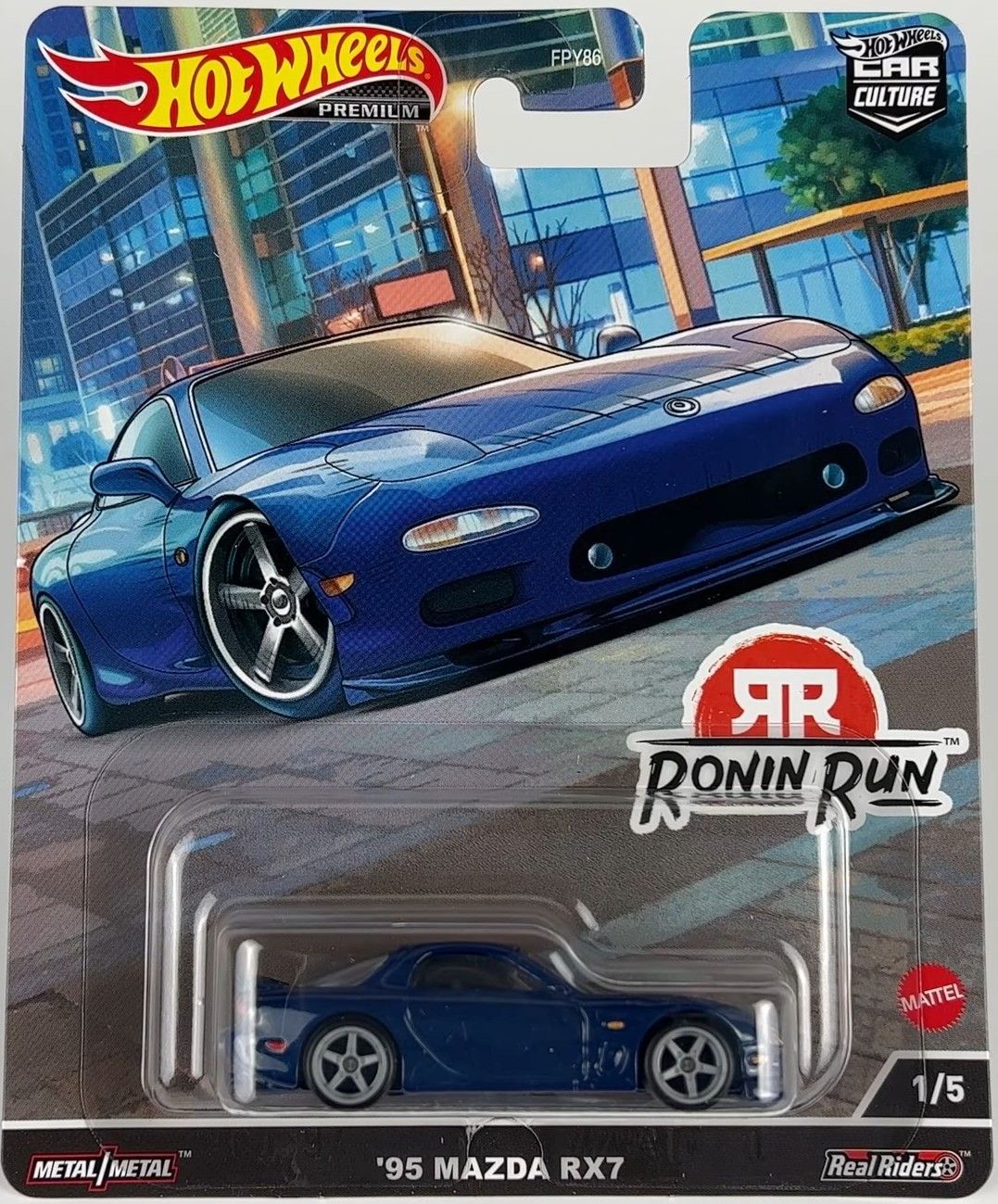 More and better pics of Ronin Run, the latest set in the 2022 Hot Wheels Car Culture series. The premium set includes 5 cars and 1 chase car numbered 0/5. Vehicles have metal bodies and bases, Real Rider wheels, and lots of detail.
'95 Mazda RX-7
Nissan 300ZX Twin Turbo
'81 Toyota Starlet KP61
'98 Subaru Impreza 22B STi Version
Mazda RX7 FC Pandem
Mazda RX7 FC Pandem - 0/5 Chase
Making its Hot Wheels debut in this set is the Mazda RX7 FC Pandem. This new casting is based on the sports car built by Mazda from 1985 to 1992.
The second generation RX7 was powered by a Wankel rotary engine and has improved designs, handling, and suspension compared with the previous version.
The Hot Wheels car portrays an RX7 modified with a Pandem body kit that includes front and side skirts, a rear wing, and other customizations.