2023 Car Culture 2-Packs - Mix 2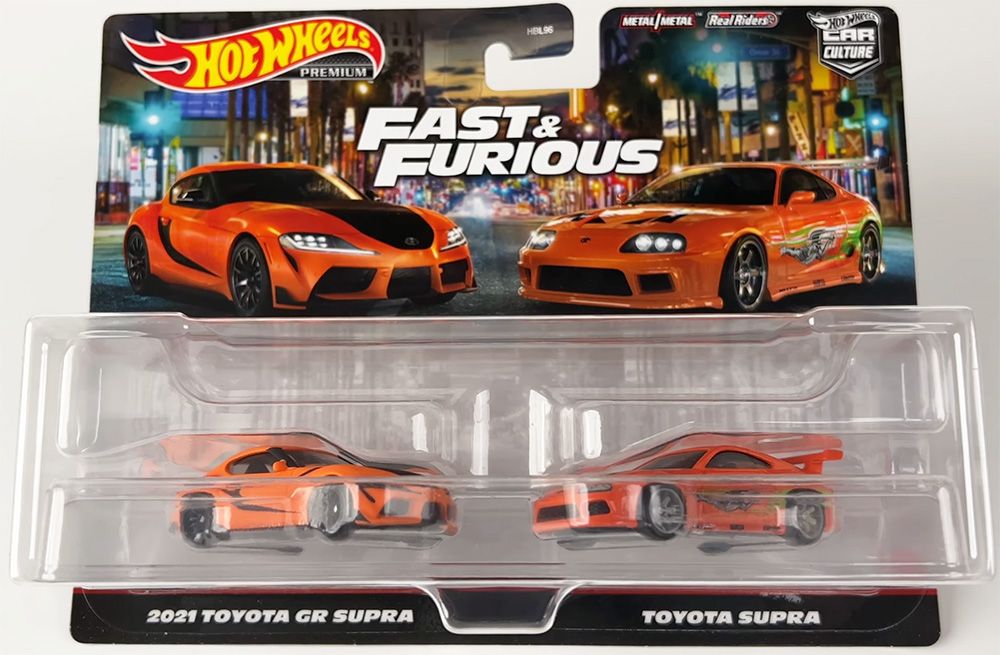 Better pics of the cars in the second set of Hot Wheels Car Culture 2-packs for 2023. Each themed pack features all-metal cars with premium details and Real Rider wheels.
Toyota Supra (Fast & Furious)
2021 Toyota GR Supra
Toyota Supra
Ford Mustang (Gulf)
'69 Ford Mustang Boss
Custom Mustang
HKS
MBK Van
Nissan Skyline GT-R (BCNR33)
In the U.S., Car Culture 2-packs are exclusive to Target stores.
Fast & Furious

The first film in the franchise, "The Fast and the Furious," was released in 2001. It was inspired by an article in Vibe magazine about New York street racing culture.
Gulf Oil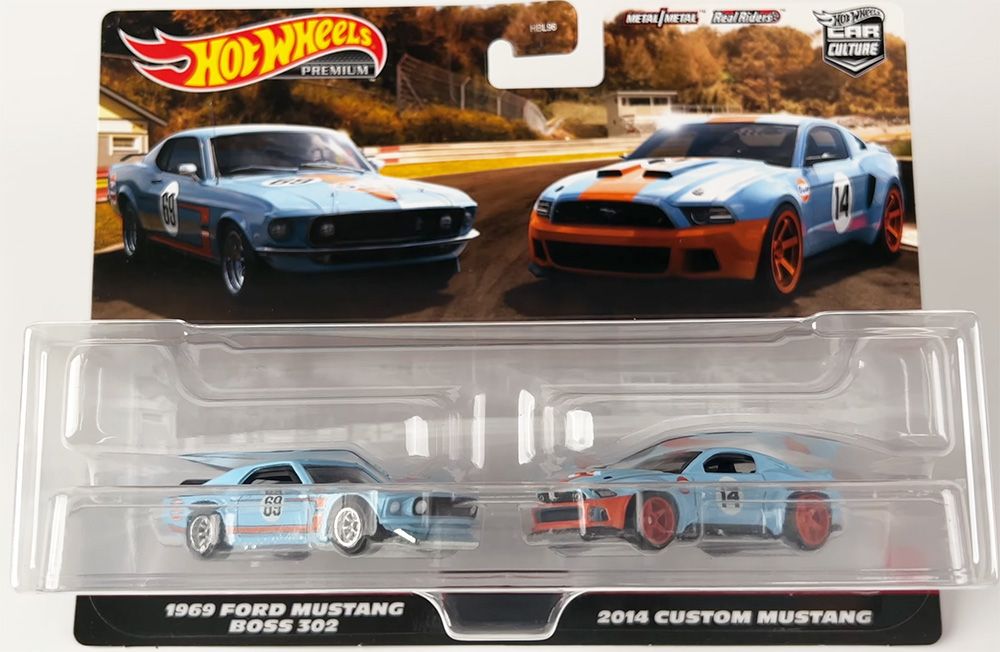 Gulf Oil was originally founded in 1901 as the "Gulf Refining Company" in Pittsburgh, Pennsylvania.
In 1984, Gulf Oil was acquired by Chevron Corporation. As a result of the acquisition, Gulf's operations were integrated into Chevron's operations, and the Gulf brand gradually diminished from the market.
HKS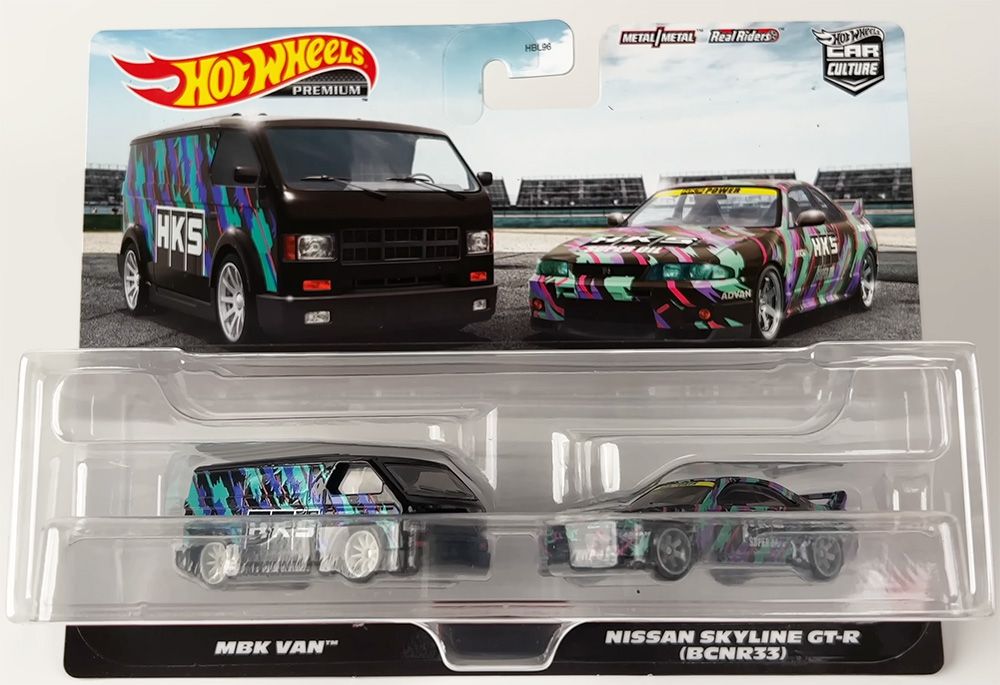 HKS is a well-known Japanese company that specializes in designing, manufacturing, and distributing high-performance automotive parts and accessories, primarily focused on aftermarket modifications.