Hot Wheels NFT Garage Series 6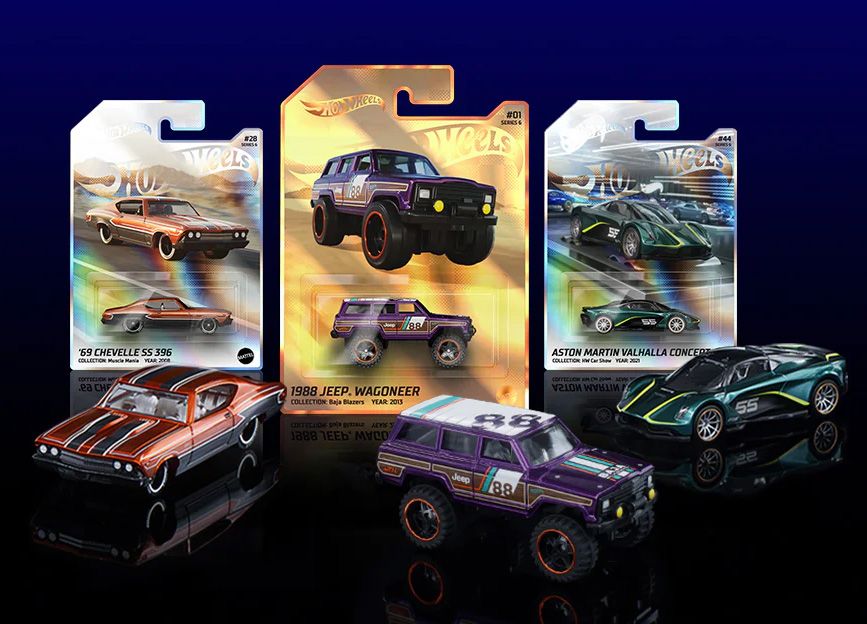 Series 6 of Hot Wheels NFT Garage is a limited release of digital artwork that look like Hot Wheels vehicles on animated blister cards. Sixty new cars are in this release.
Cars in NFT Garage Series 6 are sold in 7-vehicle packs and have six levels of rarity: common, uncommon, rare, super rare, ultra rare, and exclusive.
Super rare and ultra rare (Treasure Hunt) are the most desirable NFTs to find. They will have real-life diecast versions. The diecast cars are very limited and boast Spectraflame paint and Real Riders wheels.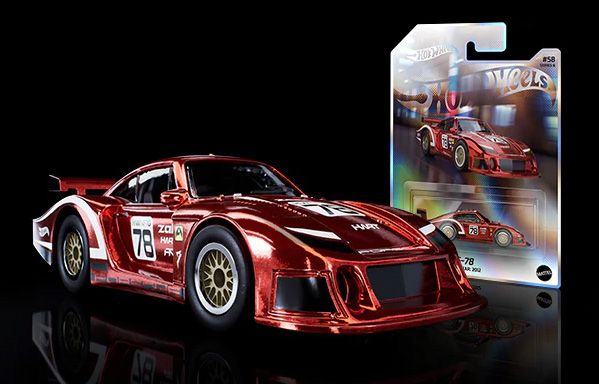 Super Rares
'69 Chevelle SS 396
'78 Porsche 935-78
'18 Dodge Challenger SRT Demon
Aston Martin Valhalla Concept
Porsche 917KH - Zamac
Ultra Rare Treasure Hunt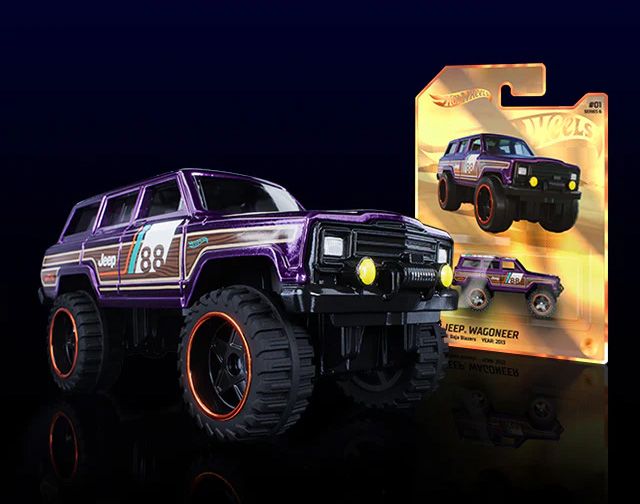 NFT Garage Series 6 has two types of packs - standard and premium.
Standard Pack
A standard pack gives you a 23.79% chance of getting a super rare car or a 3.47% chance of getting the ultra rare 1988 Jeep Wagoneer Treasure Hunt.
Note: You can only get the ultra rare 1988 Jeep Wagoneer Treasure Hunt from standard packs.
Standard packs cost $25.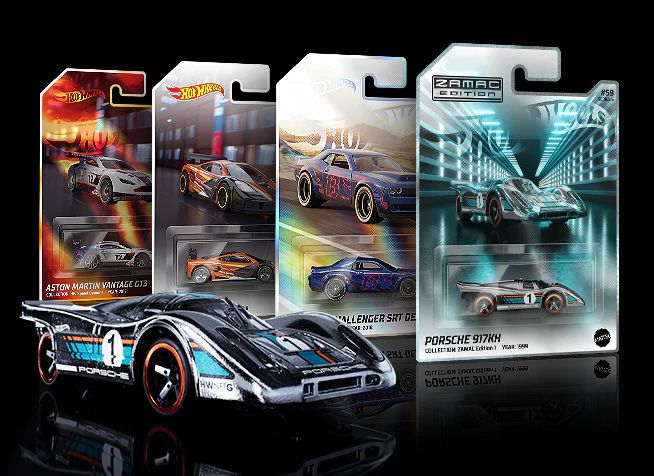 Premium Pack
A premium pack guarantees that you receive one of the super rare cars that can be redeemed for a real-life diecast version.
Note: The Zamac Porsche 917KH is the ultra rare car in 55.56% of premium packs.
Premium packs cost $80.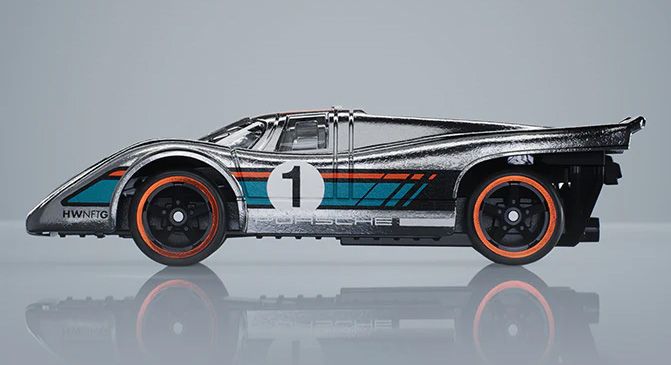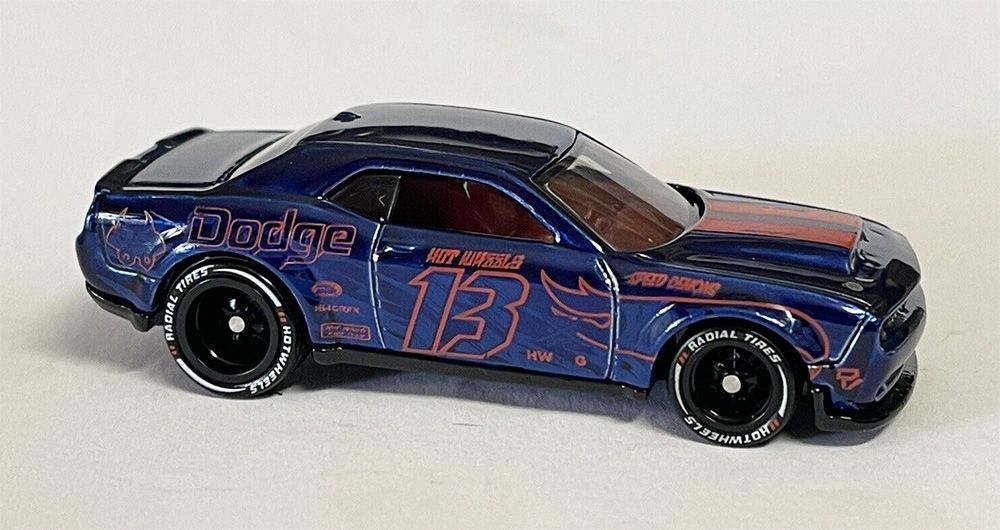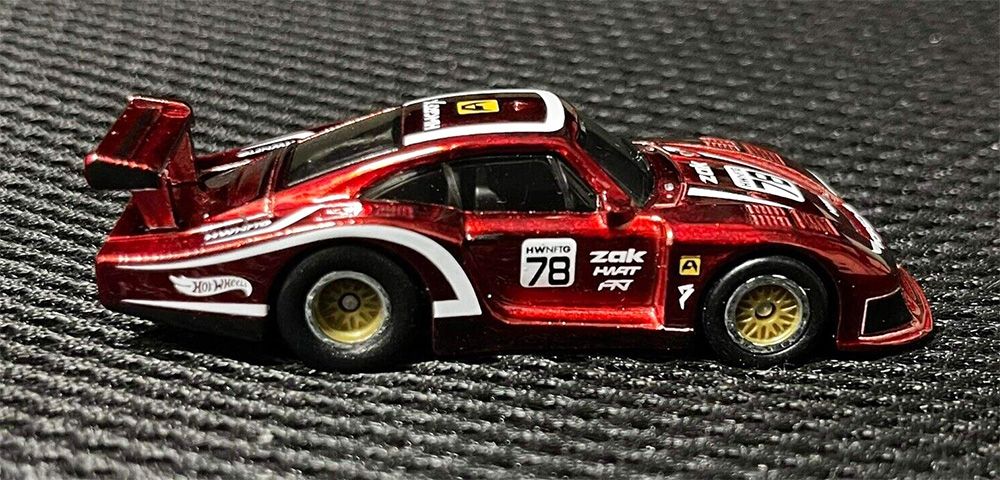 You will be able to purchase Series 6 NFT Garage packs at Mattel Creations on August 31 at 9 am PT.
Learn more at Mattel Creations.
Here's Mattel's FAQ for the NFT Garage.
Some pics from 2007brechbill.