2023 Collector Edition Jaguar Lightweight E-Type

The Collector Edition Jaguar Lightweight E-Type is the exclusive mail-in car for Kroger. To get the car you need to purchase $20 in Hot Wheels from one of the Kroger Family of Stores or Kroger.com by June 3, 2023.
Kroger Family of Stores
Baker's, City Market, Dillons, Food 4 Less, Foods Co, Fred Meyer, Fry's, Gerbes, Jay C Food Store, King Soopers, Kroger, Mariano's, Metro Market, Pay-Less Super Markets, Pick'n Save, QFC, Ralphs, Ruler, and Smith's Food and Drug.
Mail-In
You then need to complete the order form and mail in your receipt(s) along with the blister cards and/or the UPC codes from the multipacks on the receipts that total $20.
Jaguar Lightweight E-Type
P.O. Box 1229
East Aurora, NY 14052
A maximum of ten Jaguar cars can be ordered per household. There is a $7.00 shipping and processing charge for each vehicle you order.
Requests must be postmarked by June 7, 2023 and received by June 15, 2023. The completed mail-in order form must accompany your request.
Learn more at Mattel Creations.
Kroger Exclusive Recolors
The promotion for the Jaguar coincides with the release of four recolored Hot Wheels mainlines that are exclusive to Kroger stores.
Jaguar Lightweight E-Type
The Collector Edition Jaguar Lightweight E-Type is Spectraflame pale pink with purple stripes, the Hot Wheels logo, "HW 68", and "2" in a white circle. It sports Real Rider wheels with redline tires.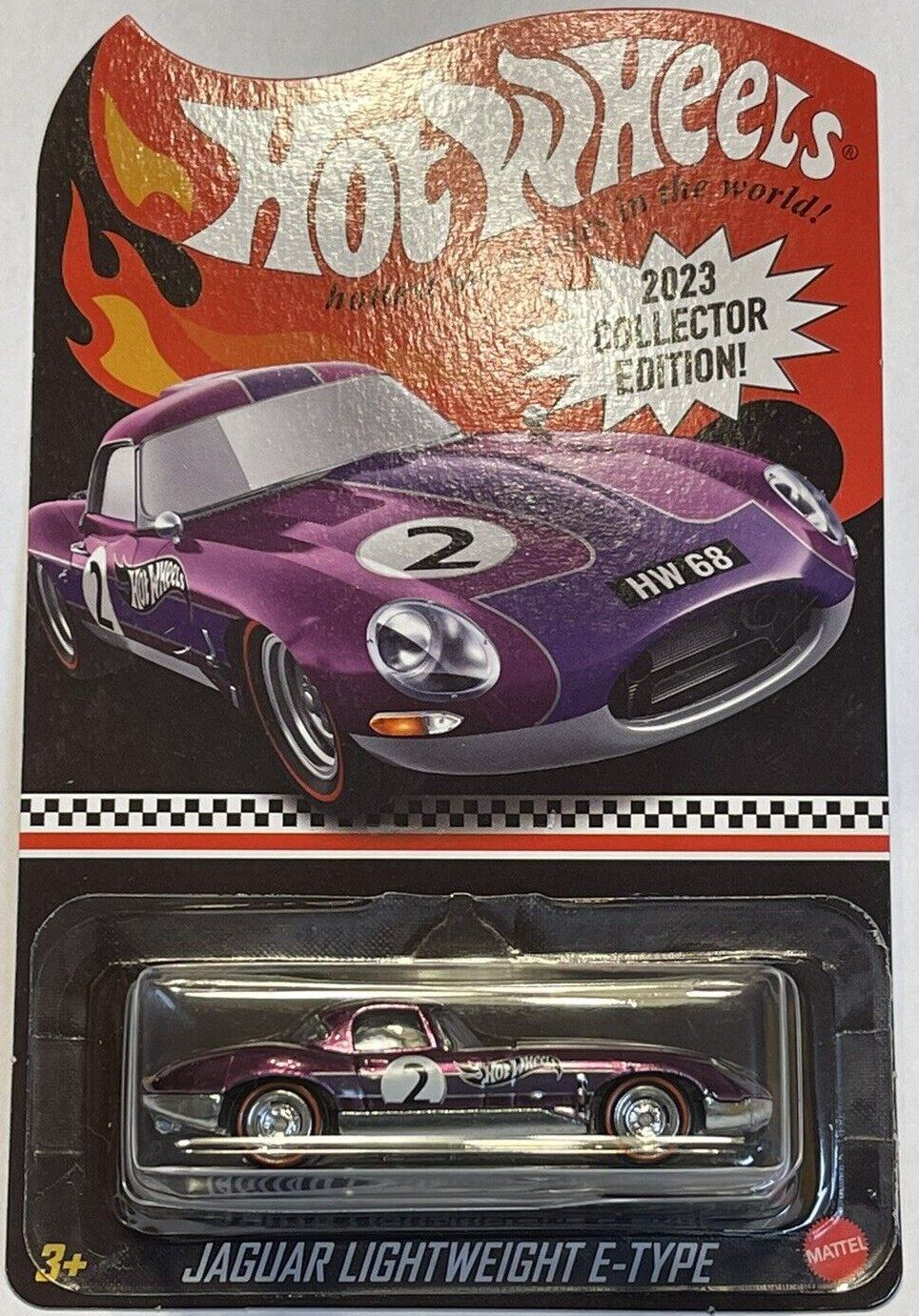 The Jaguar Lightweight E-Type is a rare and highly sought-after sports car produced by Jaguar between 1963 and 1964.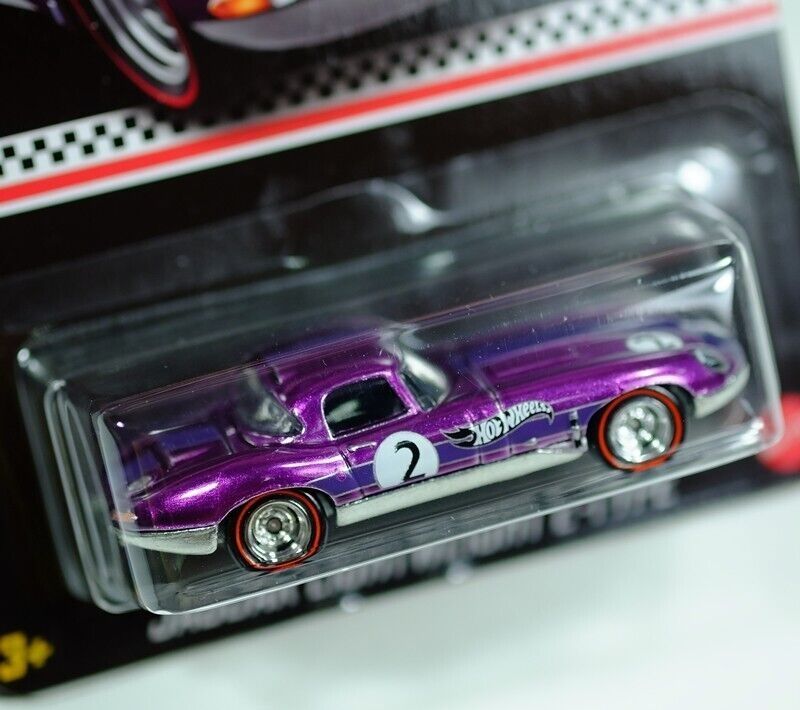 The car was based on the legendary Jaguar E-Type, but it was designed specifically for racing, and only 12 units were ever built.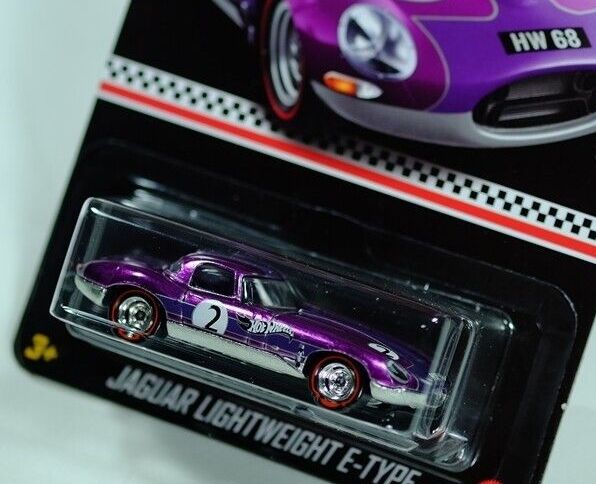 It was originally intended to be an 18-car run, but only 12 cars were completed due to a lack of demand at the time.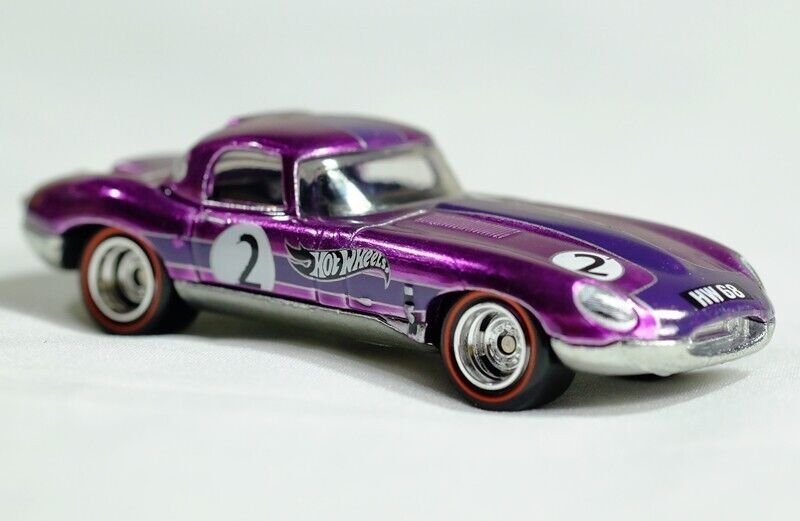 The Jaguar was built with a lightweight aluminum body, which made it significantly lighter than the standard E-Type.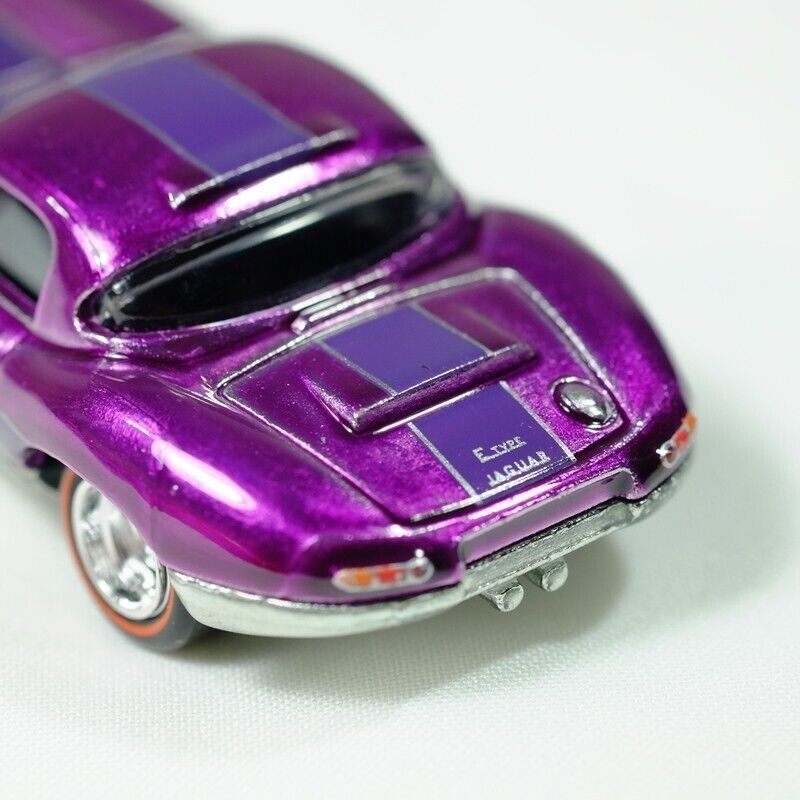 Fifty years later, in 2014, Jaguar announced that it would produce six "continuation" Lightweight E-Types, using the original plans and specifications from the 1960s.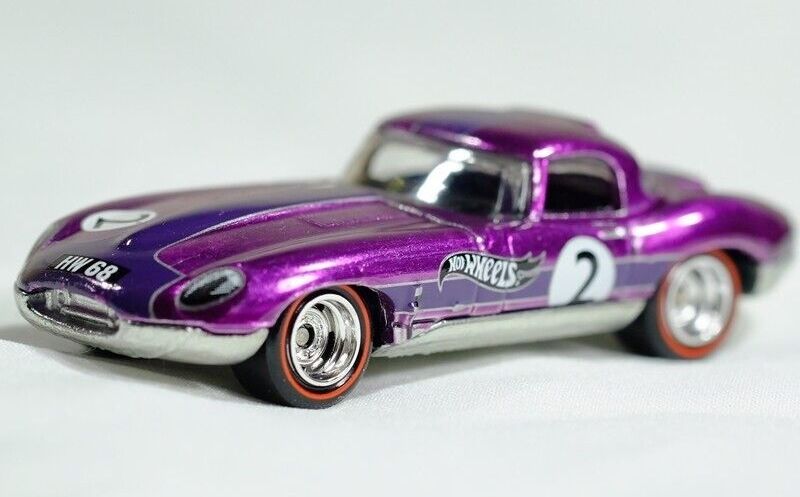 These cars known as the "Missing Six" were built to the same exacting standards as the original Lightweight E-Types and were sold for around $1.6 million each.