Ford Bronco R - 2023 Hot Wheels Collector Edition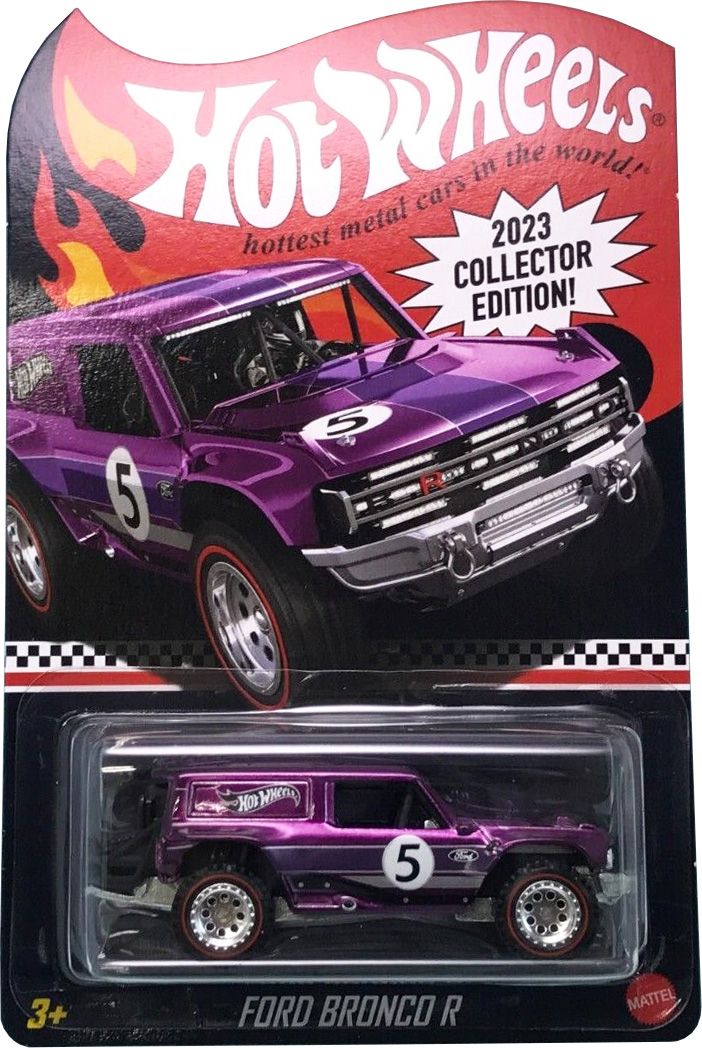 The Collector Edition Ford Bronco R is Kroger's second exclusive mail-in car for 2023. To get the Bronco you need to purchase $20 in Hot Wheels from one of the Kroger Family of Stores or Kroger.com by November 11, 2023.
Kroger Family of Stores
Baker's, City Market, Copps, Dillons, Food 4 Less, Foods Co, Fred Meyer, Fry's, Gerbes, Harris Teeter, King Soopers, Jay C Food Store, Kroger, Mariano's, Metro Market, Owens Market, Pay Less Super Markets, Pick 'n Save, QFC, Ralphs, Smith's Food and Drug.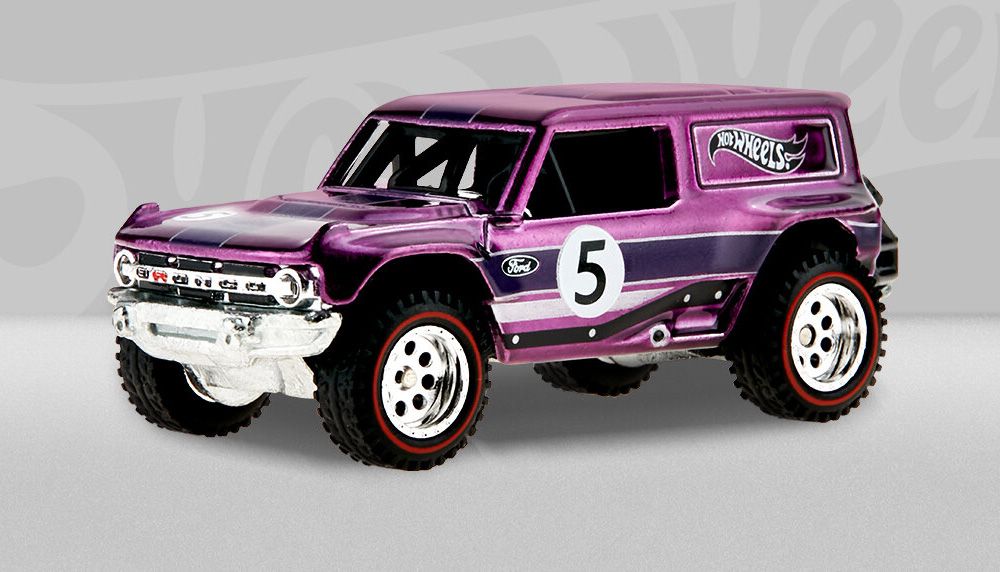 Mail-In
You then need to complete the order form and mail in your receipt(s) along with the blister cards and/or the UPC codes from the multipacks on the receipts that total $20.
HOT WHEELS FORD BRONCO R
P.O. Box 1229
East Aurora, NY 14052
A maximum of ten Broncos can be ordered per household. There is a $7.00 shipping and processing charge for each vehicle you order.
Requests must be postmarked by November 15, 2023, and received by November 23, 2023. The completed mail-in order form must accompany your request.
Learn more at Mattel Creations.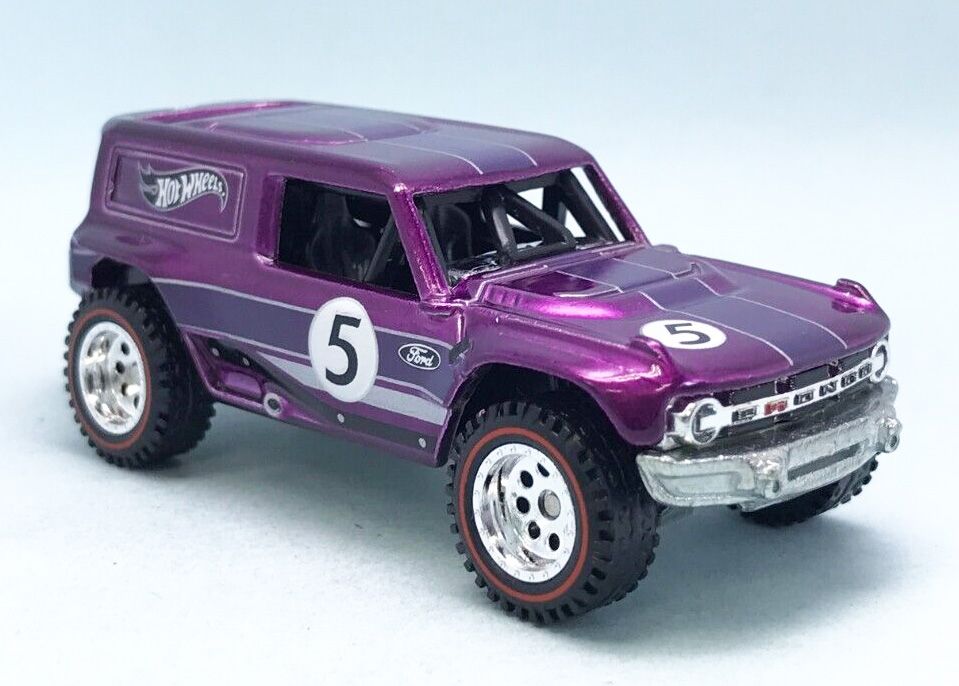 Ford Bronco R
The Ford Bronco R is Spectraflame pale pink decorated with pink and magenta stripes, the Hot Wheels logo, and the Ford emblem.
Featured on the hood and sides is a "5" inside a white circle.  The Bronco sports Real Rider wheels with chrome 8-dot rims and redline off-road tires.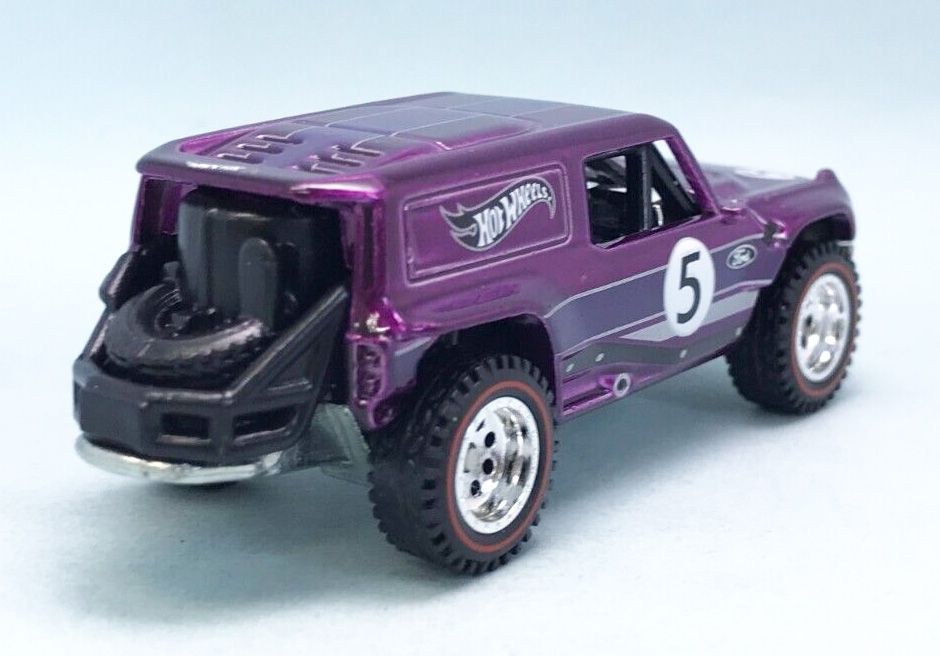 Qualifying Hot Wheels
Assortment numbers L2593, C4982, and 5785 (which are Hot Wheels mainlines on U.S., international, and short cards), as well as HHW28, HFY00, HFY01, and HMW97 or multipack numbers, 1806, X6999, HPV78 and/or H7045.