Hot Wheels 2023 European 6-Car Box Set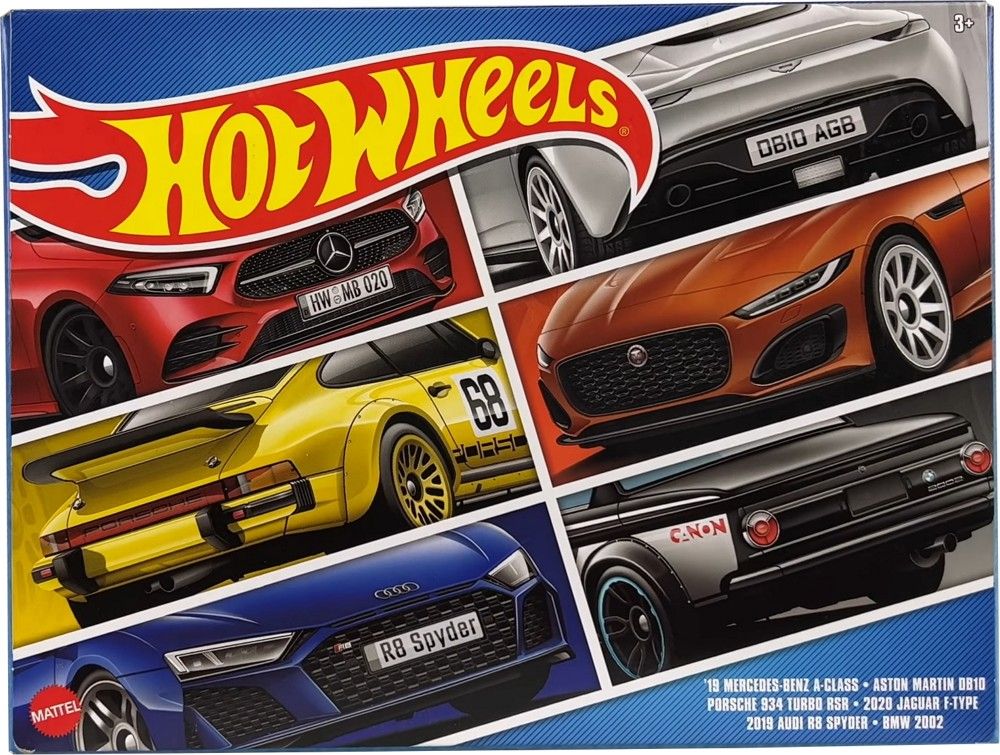 More and better pics of the upcoming Hot Wheels European basic box set.  The set features six cars from manufacturers in England and Germany.
'19 Mercedes-Benz A-Class - the fourth-generation compact luxury car that comes in both sedan and hatchback body styles.
Porsche 934 Turbo RSR - a racing version of the Porsche 911 Turbo that was produced in 1976 and 1977.
2019 Audi R8 Spyder - a high-performance convertible sports car first introduced in 2010 and produced by the German automaker Audi.
Aston Martin DB10 - specifically designed for the James Bond film "Spectre" with only ten units produced.
2020 Jaguar F-Type - a luxury sports car produced by the British automaker Jaguar that was first introduced in 2013.
BMW 2002 - a compact sports sedan produced by BMW from 1968 to 1976.