Hot Wheels 55th Anniversary Series - Mix 2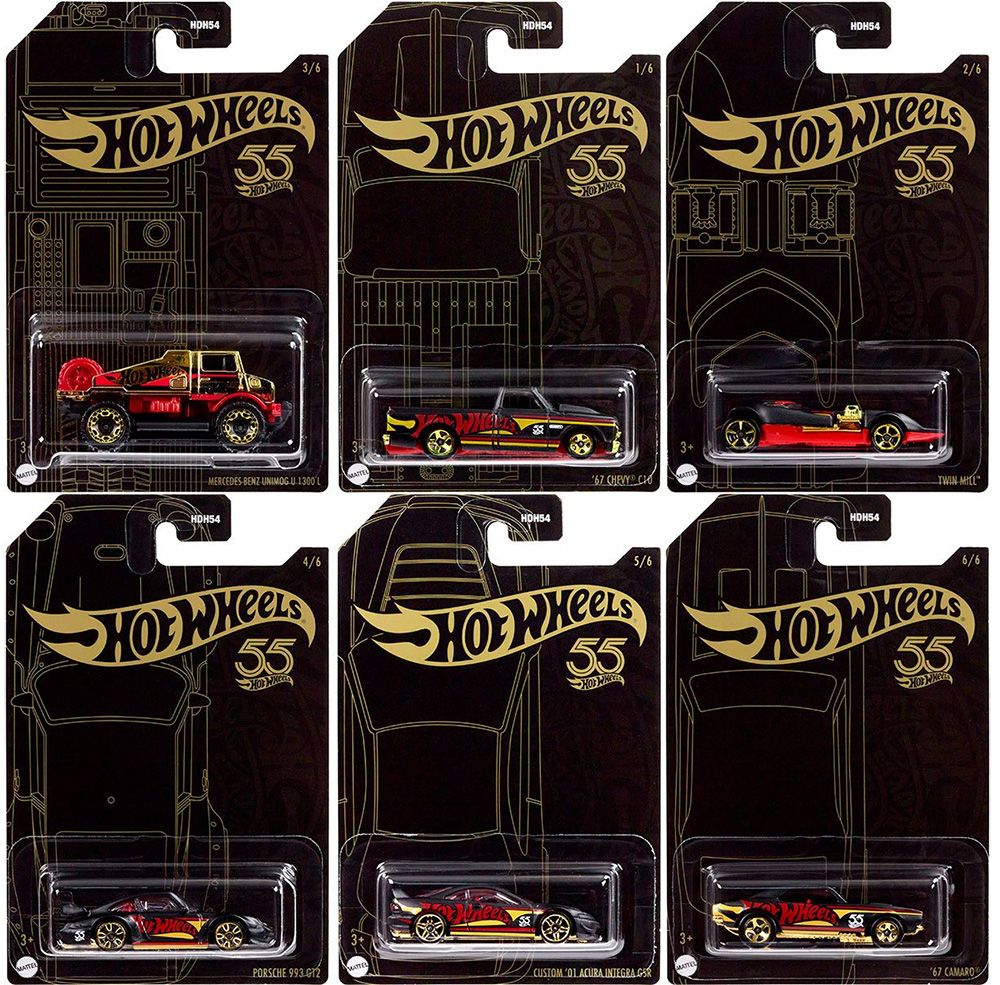 The second mix of the Hot Wheels 55th Anniversary series is comprised of six vehicles adorned with Hot Wheels liveries in black, yellow, and red colors. The visuals are further amplified by 55th Anniversary logos, red or gold chrome bases, and wheels featuring gold rims.
'67 Chevy C10
Twin Mill
Mercedes-Benz Unimog U 1300 L - Chase Car
Porsche 993 GT2
Custom '01 Acura Integra GSR
'67 Camaro
Out of the six vehicles, five are painted matte black while the Mercedes-Benz Unimog U 1300 L stands out with a gold chrome finish. It is also the chase car of the set, and each 24-count case includes only one Unimog.