Hot Wheels Collector Edition Classics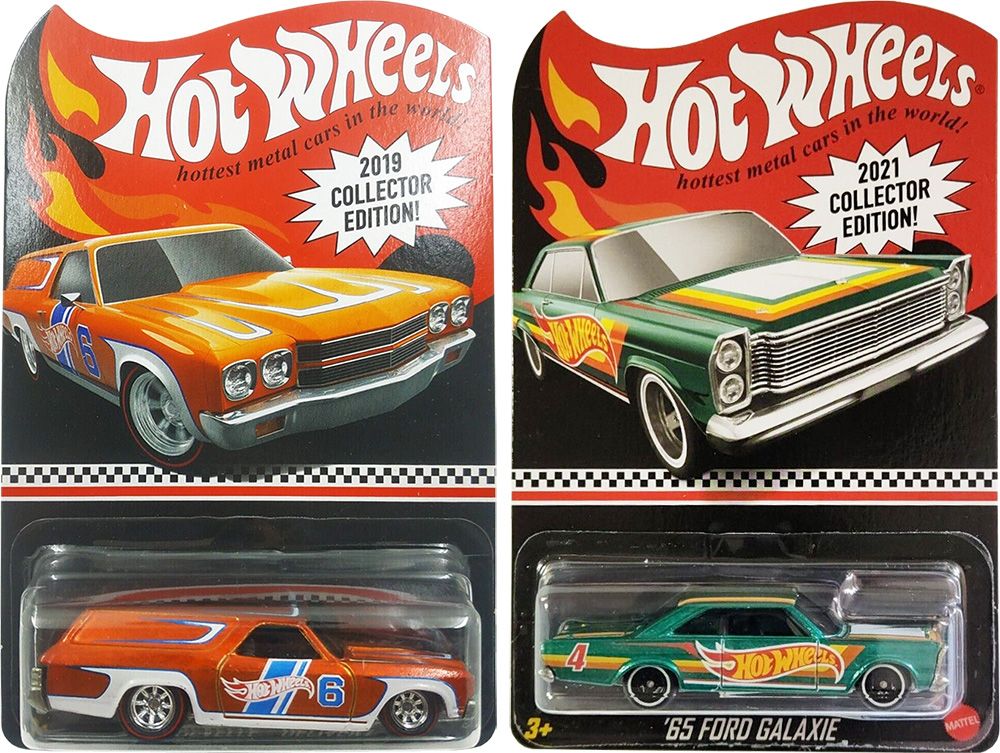 Two Hot Wheels Collector Edition classics are back, the '70 Chevelle Delivery from 2019 and the '65 Ford Galaxie from 2021. These Walmart exclusive mail-in cars require a $20 Hot Wheels purchase by December 30, 2023.
Order Form & Mail-In
After making a Hot Wheels purchase from a Walmart store or Walmart.com, you need to complete the online order form.
Then mail in your receipt(s) along with the blister cards and/or the UPC codes from the multipacks on the receipts that total $20.
'70 Chevelle Delivery/ '65 Ford Galaxie Promotion
P.O. Box 1229
East Aurora, NY 14052
Notes
A maximum of 10 promotional cars can be ordered. There is a $7.00 shipping and processing charge for each vehicle you order.
Requests must be postmarked by January 5, 2024, and received by January 12, 2024.
You do not get to choose which promotional car(s) you will receive.
Learn more at Mattel Creations.
Valid Hot Wheels Assortments
L2593 - mainline U.S. card
C4982 - mainline international card
5785- mainline short card
1806 - 5-pack
HPV78 - 8-pack
X6999 - 9-pack
H7045 - 20-pack
DXY59 - 20-pack
HKT50 - 60-pack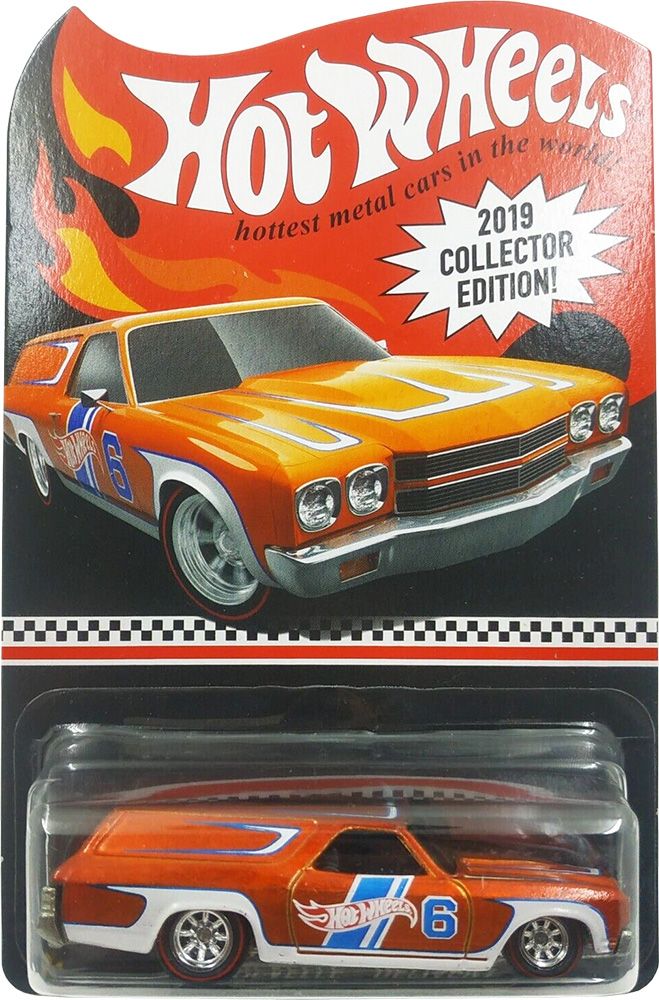 The '70 Chevelle Delivery is Spectraflame hugger orange with blue and white stripes, number "6," and Real Rider wheels.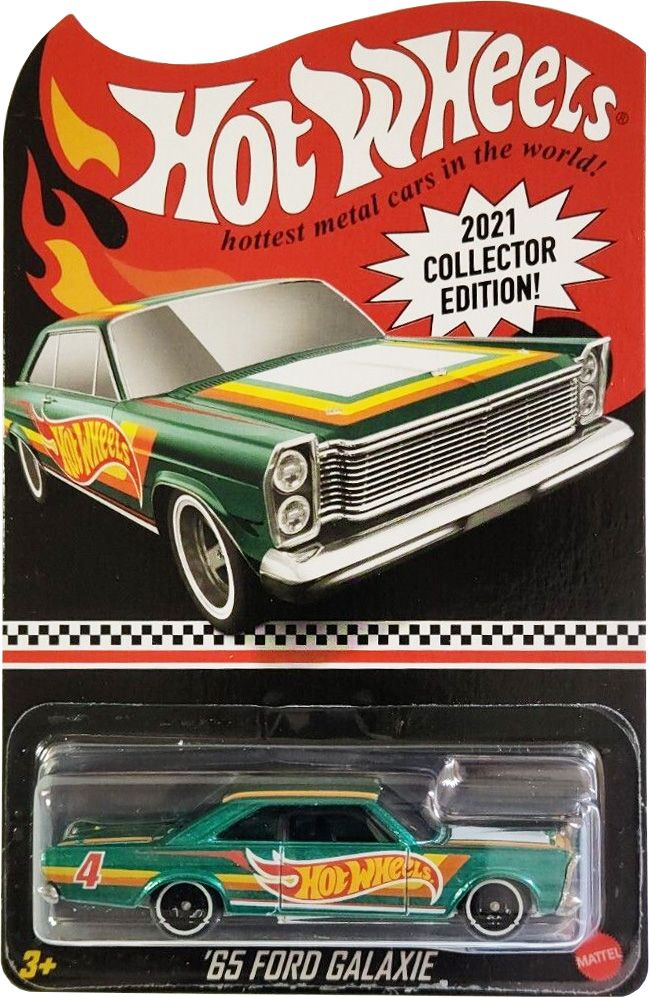 The '65 Ford Galaxie has a Spectraflame aqua green livery featuring the Hot Wheels logo and number "4." It also rides on Real Rider wheels.