Hot Wheels Neon Speeders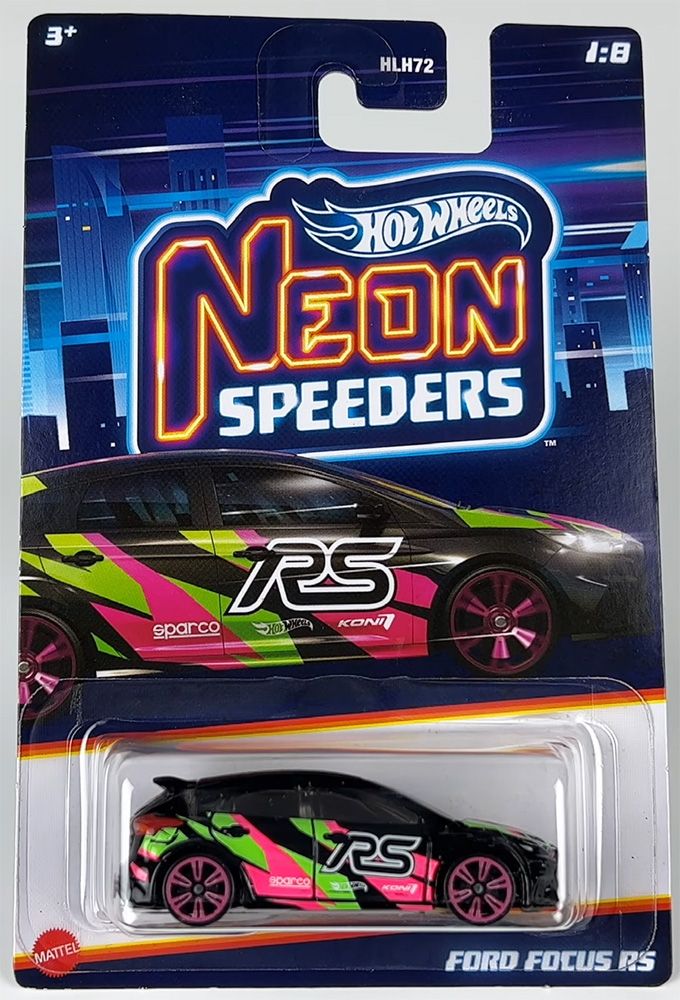 Introducing Neon Speeders, a new Hot Wheels basic series for 2023. It includes eight vehicles decorated with vibrant colors, wild graphics, and sponsor logos.
Out of the eight vehicles, six are based on real-life high-performance cars. The remaining two are fantasy castings that embody the spirit of GT racing and rally cars.
What makes this series extra special is that each of the cars rolls on a brand new style of 6-spoke wheels.
Ford Focus RS
Volkswagen Golf Mk7
2017 Nissan GT-R (R35)
'99 Honda Civic Type R (EK9)
GT Hunter
SRT Viper GTS-R
Rally Cat
2016 BMW M2