2023 Legends Tour - Car Culture: Team Transport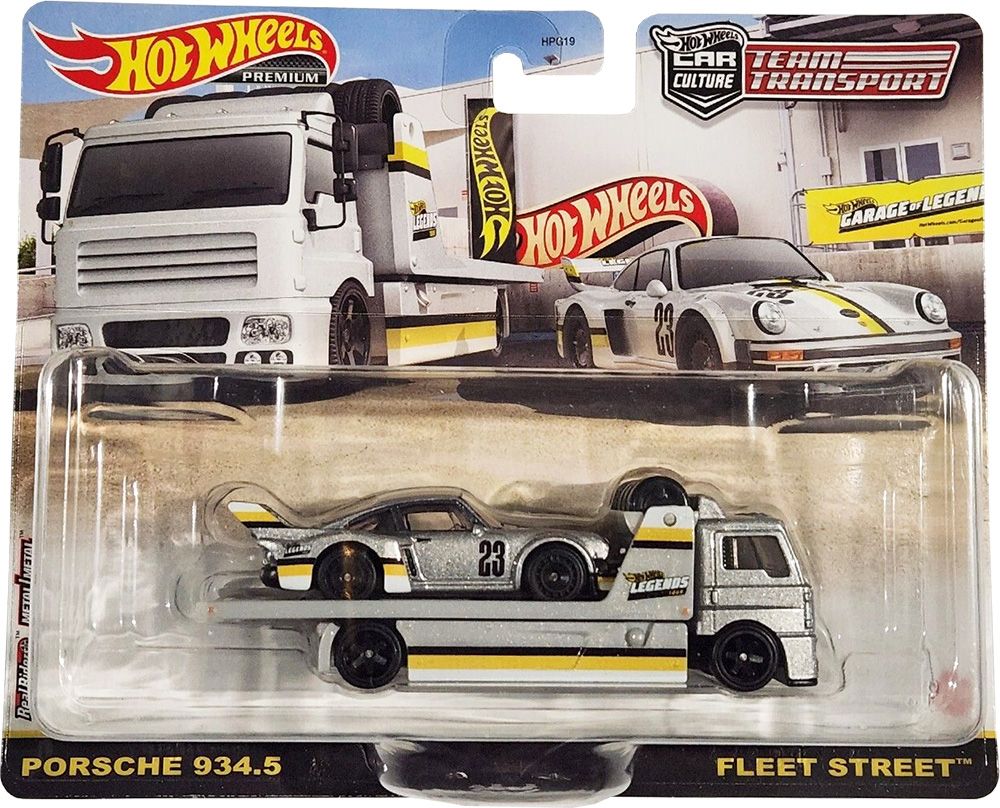 The Car Culture: Team Transport for the 2023 Hot Wheels Legends Tour includes a Porsche 934.5 on top of the Fleet Street.
Both vehicles are silver and are adorned with identical liveries. The liveries showcase stripes in white, yellow, and black, accentuated by Hot Wheels Legends Tour logos.
Team Transport vehicles boast metal bodies and bases, complemented by Real Rider wheels and premium details.
The 2-pack is a Walmart exclusive. It should be available online at walmart.com soon.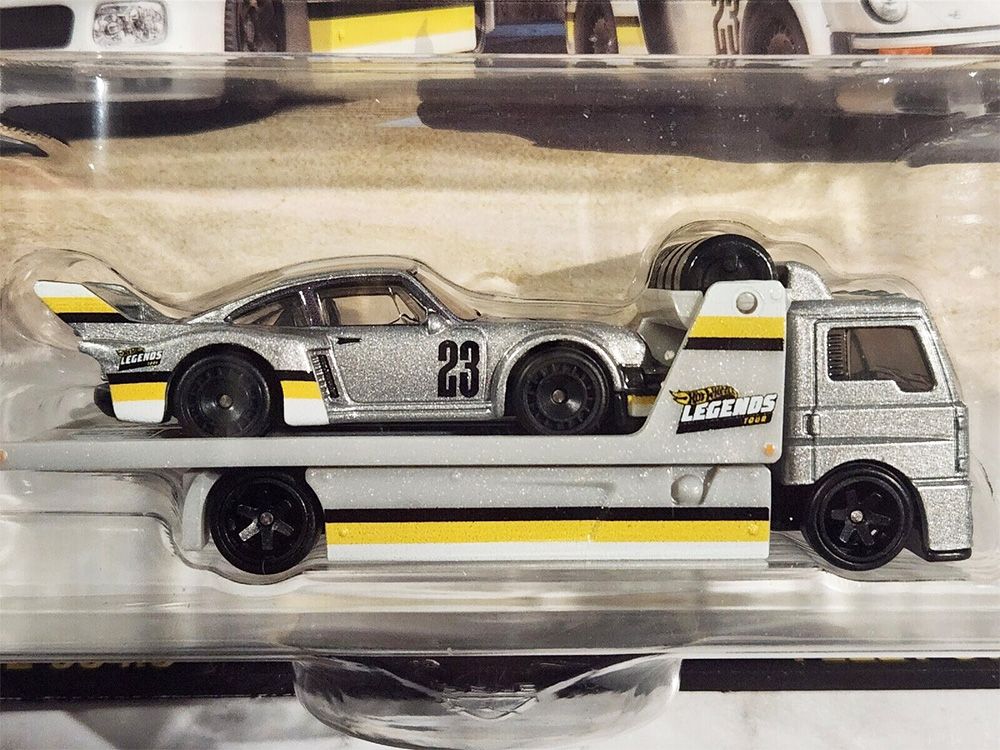 The Porsche 934/5 was a hybrid race car that combined elements of the Porsche 934 and Porsche 935. It had a limited production with only ten cars produced.
Under the hood, it was powered by a turbocharged 3.0-liter flat-six engine that produced around 485 horsepower and was coupled with a four-speed manual transmission.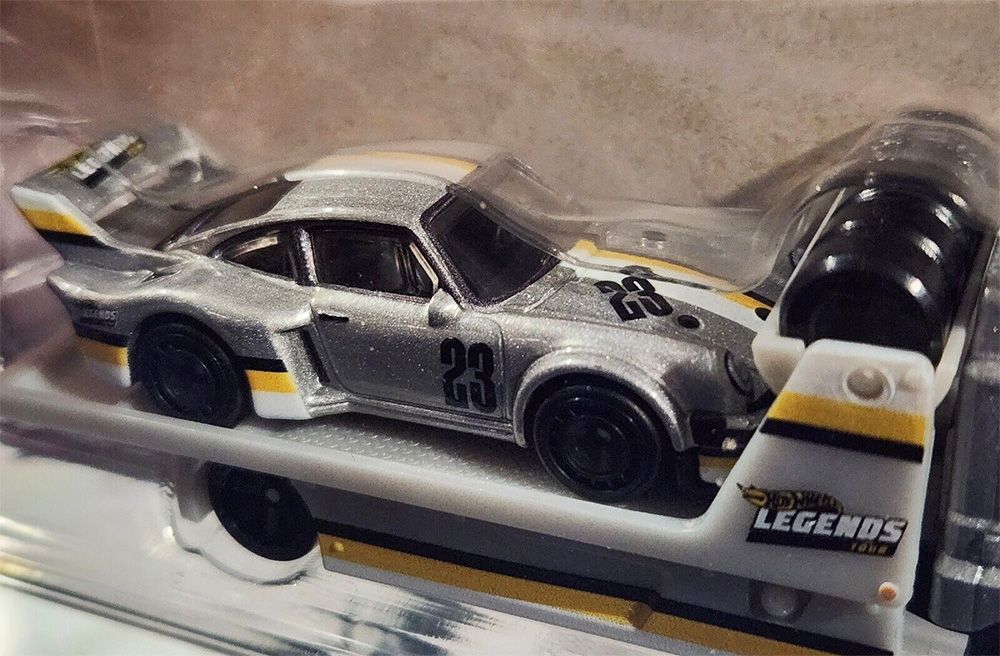 The Porsche 934/5 was produced for the Group 4 racing competition of the IMSA (International Motor Sports Association).
Unfortunately, the car did not meet the regulations and specifications and was disqualified from competing in IMSA-sanctioned races.
Following the ban imposed by IMSA, the Porsche 934/5 participated in the SCCA Trans Am Series instead. It secured victories in six out of the eight races it competed in.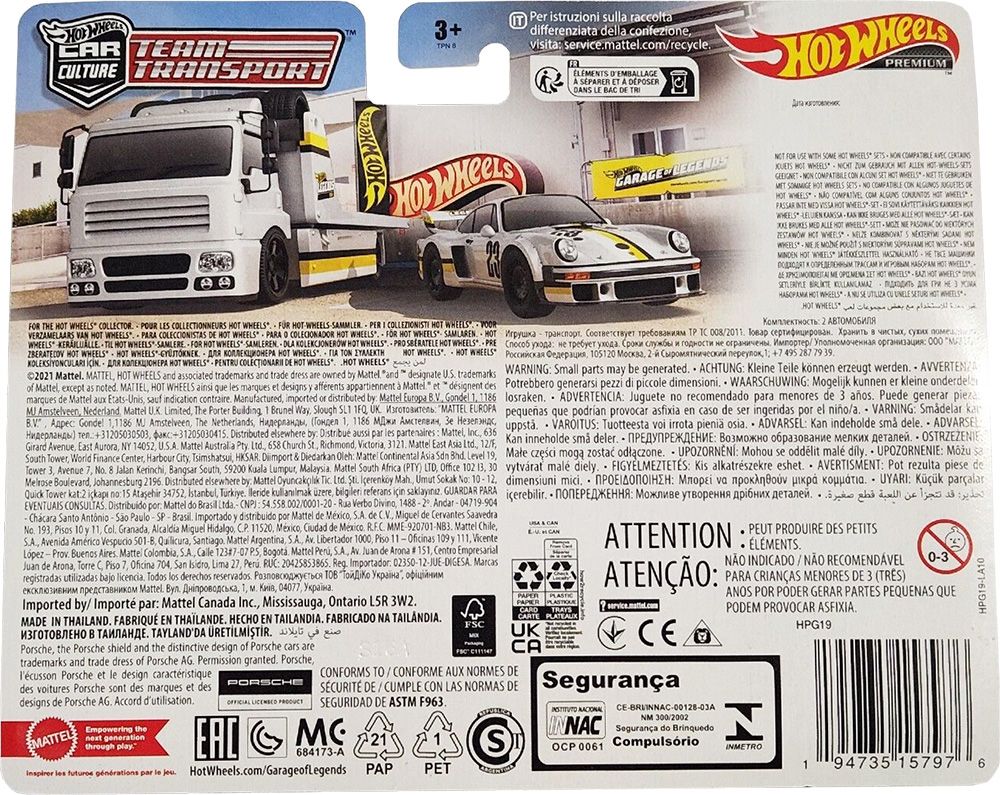 Fleet Street is an original casting inspired by European flatbed hauler trucks. The Hot Wheels casting has a sliding flatbed.