Hot Wheels Rally Premium Box Set

Rally racing is the theme of an upcoming Hot Wheels premium diorama box set. The vehicles are all-metal, have lots of detail, and roll on Real Rider wheels.
Ford RS200 - a Group B rally car that competed in the mid-1980s.
Lancia Delta Integrale - competed in the Group A category of the World Rally Championship (WRC) in the late 1980s and early 1990s.
MG Metro 6R4 - a Group B rally car, produced by British manufacturer MG Rover.
HW Rally Hauler - an original Hot Wheels design of a van and car trailer.

Group B rally racing, also known simply as Group B, was a category of rallying that existed from 1982 to 1986. Group B cars were some of the fastest and most powerful racing machines of their time.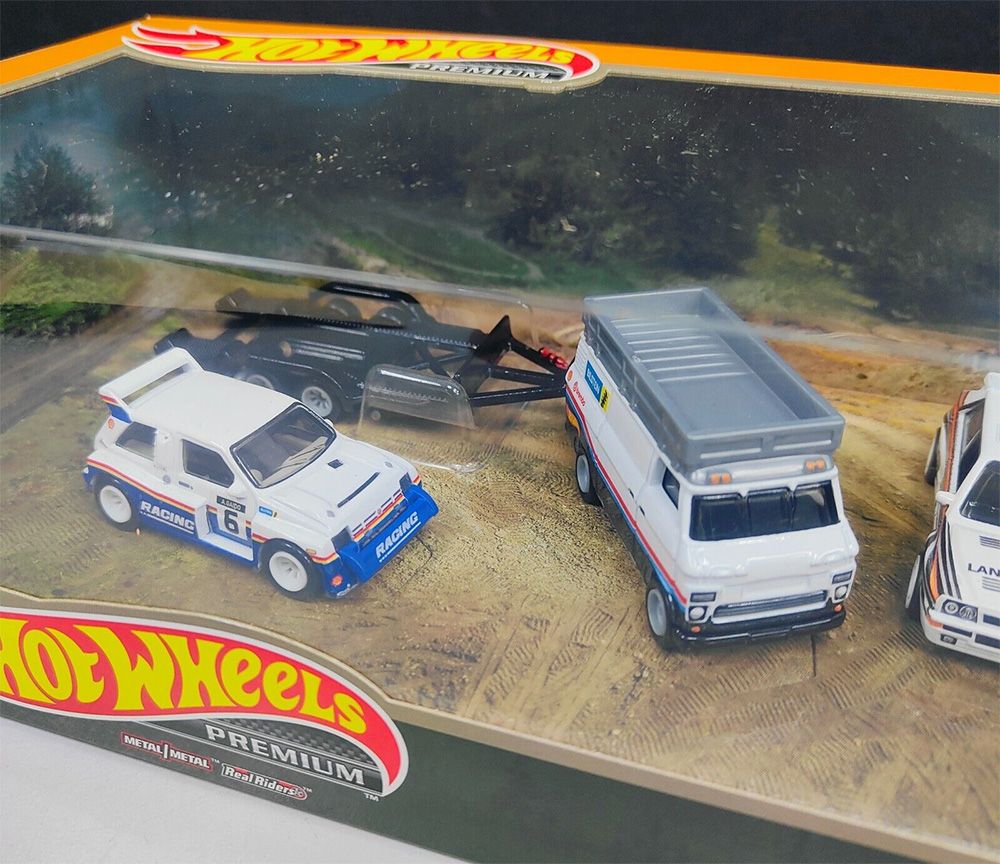 Group B rallies were known for their high-speed, spectacular racing on a variety of terrain, including gravel, tarmac, and snow.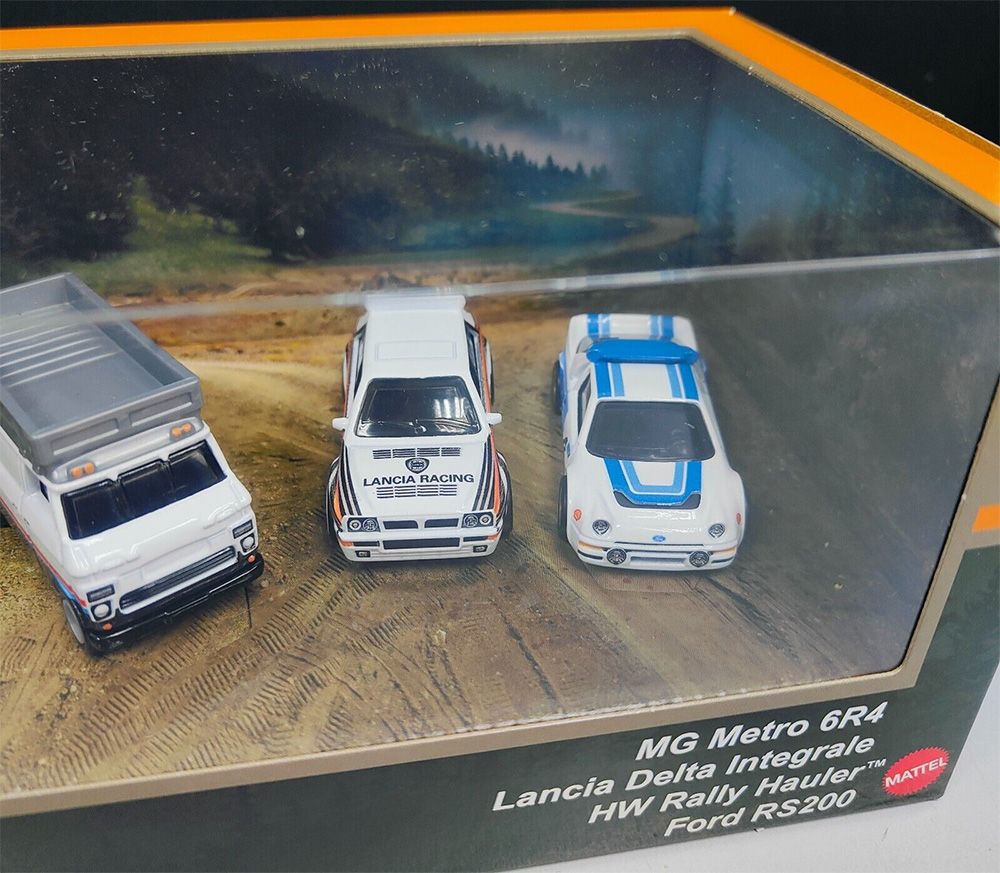 Group B racing became notorious for its high number of accidents and dangerous conditions. In 1986, after a series of fatal incidents, Group B was disbanded by the FIA (Fédération Internationale de l'Automobile) due to safety concerns.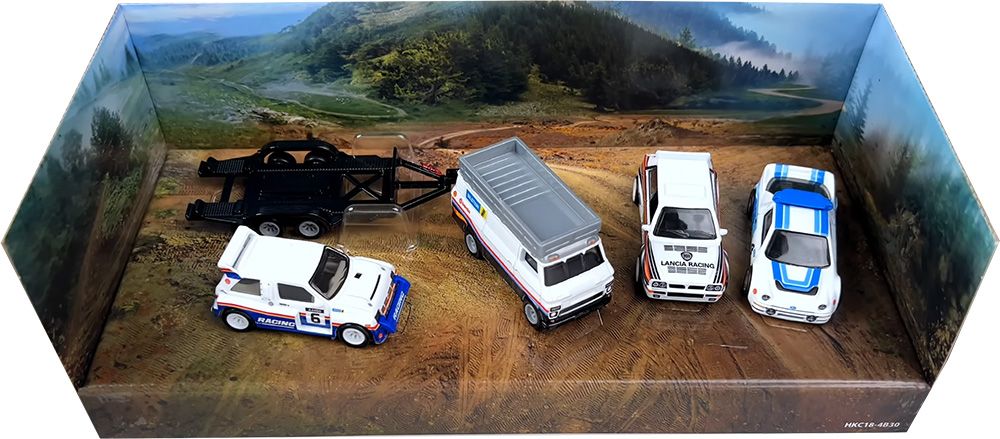 Group A rally racing, often referred to as Group A, followed the Group B era and became prominent in the 1980s and 1990s.

Similar to Group B, Group A required manufacturers to produce a minimum number of road-legal versions of their racing cars for homologation purposes.

Manufacturers could modify these cars for competition, but the modifications were subject to strict rules and limitations. The emphasis was on reliability, and the cars were less extreme in terms of power compared to Group B.