Hot Wheels Warner Bros. 100th Anniversary Series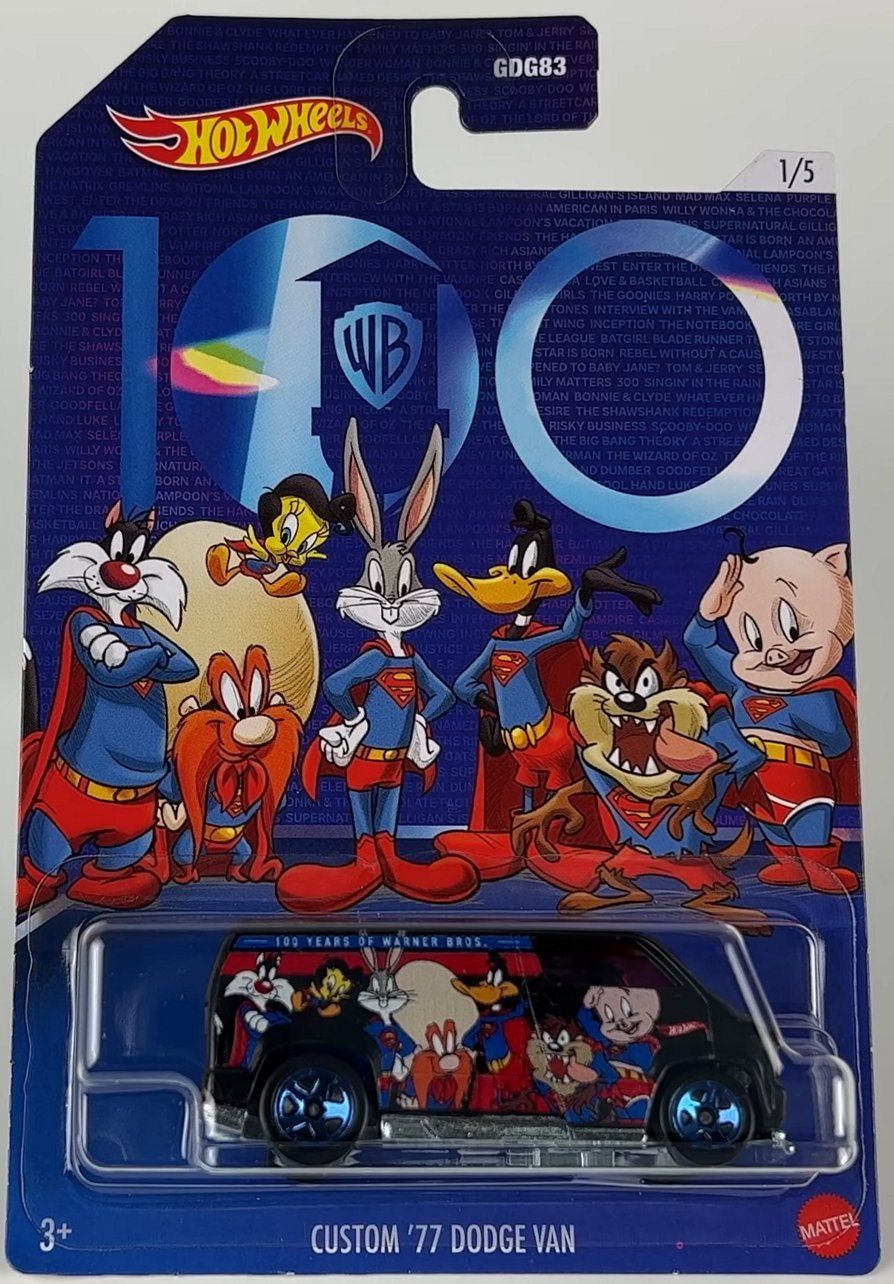 Here are more pictures of the Warner Bros. 100th Anniversary basic series. The 5-car set celebrates the 100th anniversary of the film and entertainment studio.
Each Hot Wheels car features Bugs Bunny and other Looney Tunes characters portraying iconic movies and characters.
Custom '77 Dodge Van - Superman
Fandango - Batman
Midnight Otto - The Wizard of Oz
'40 Ford Coupe - Casablanca
The Mystery Machine - Scooby-Doo
This set blends together so many popular franchises. More than just Hot Wheels fans will find cars in this set desirable.