Hot Wheels x Daniel Arsham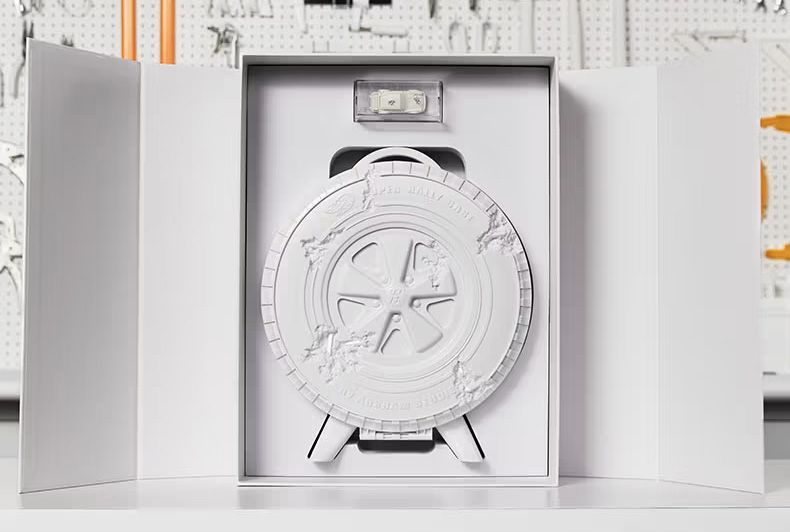 A new Hot Wheels collaboration is coming soon. This time it is with the American artist Daniel Arsham, who is known for his unique and innovative approach to art and sculpture.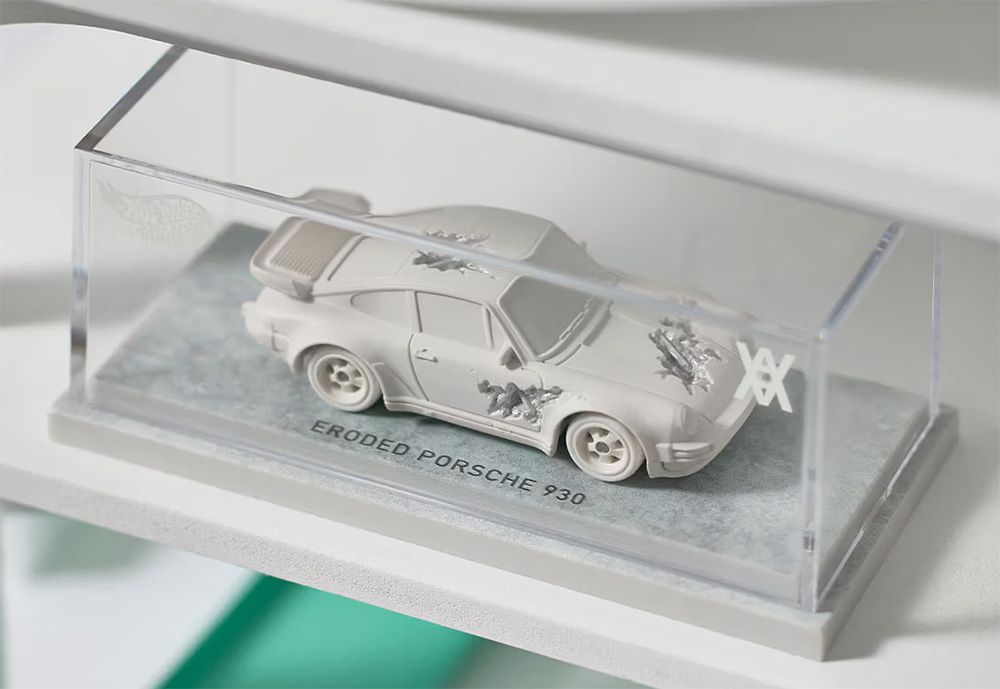 The collaboration has been in the works for two years and will be released in four waves known as "Laps."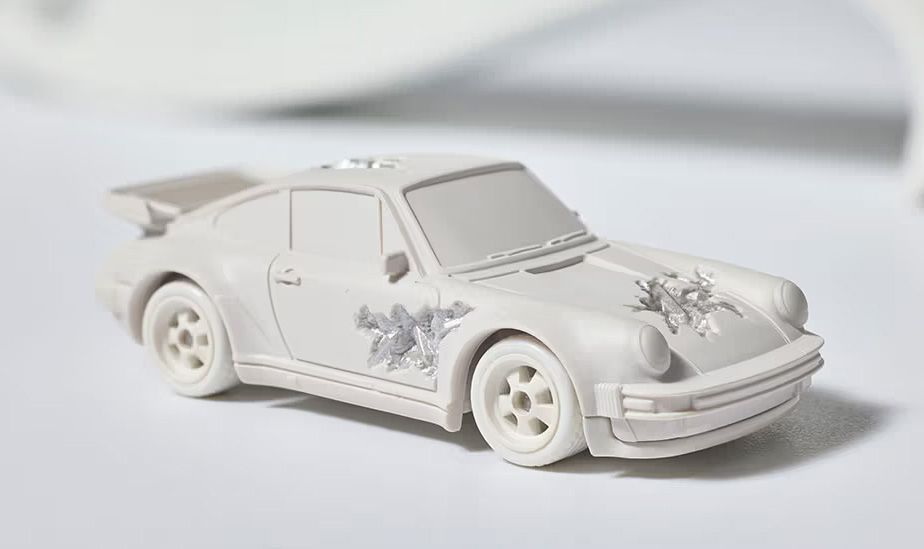 Throughout these four Laps, Arsham will reinterpret eight different Hot Wheels cars. Additionally, he will infuse his unique artistic flair into various other Hot Wheels collectibles like keychains, stickers, and limited edition prints.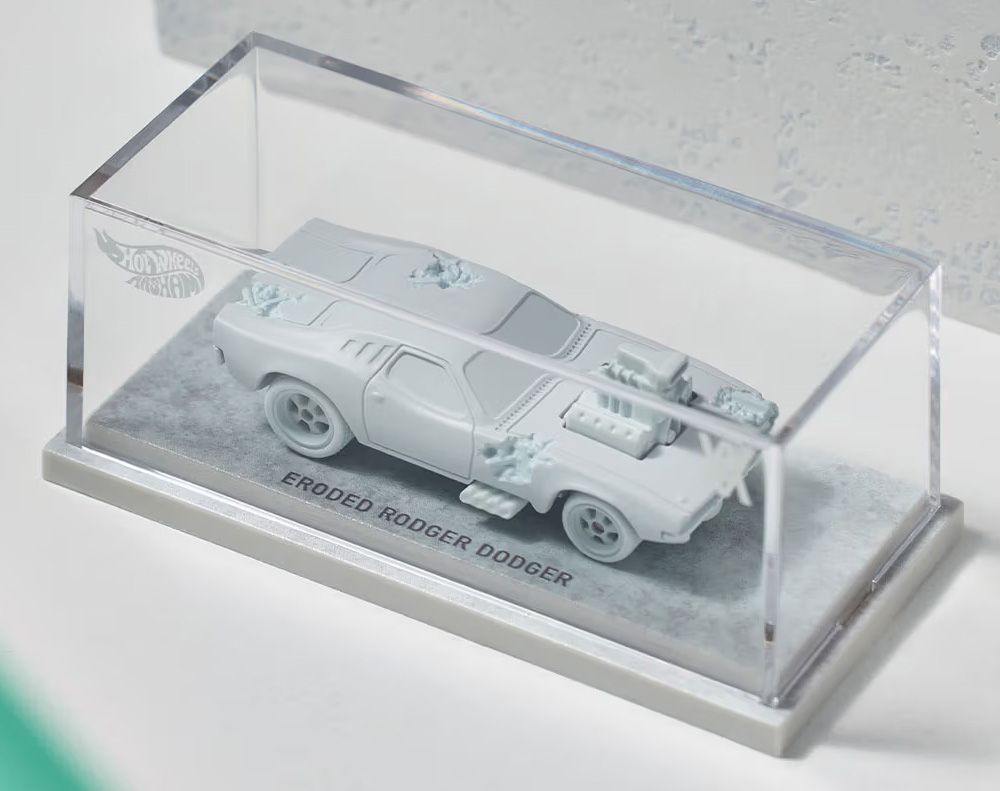 The first Lap will debut in a public event at 45 Grand Street in New York City, on October 21 and 22 from 12 pm to 7 pm. Daniel Arsham is supposed to be in attendance on the opening day.
Mattel Creations will have the first Lap available on Friday, October 27, 2023.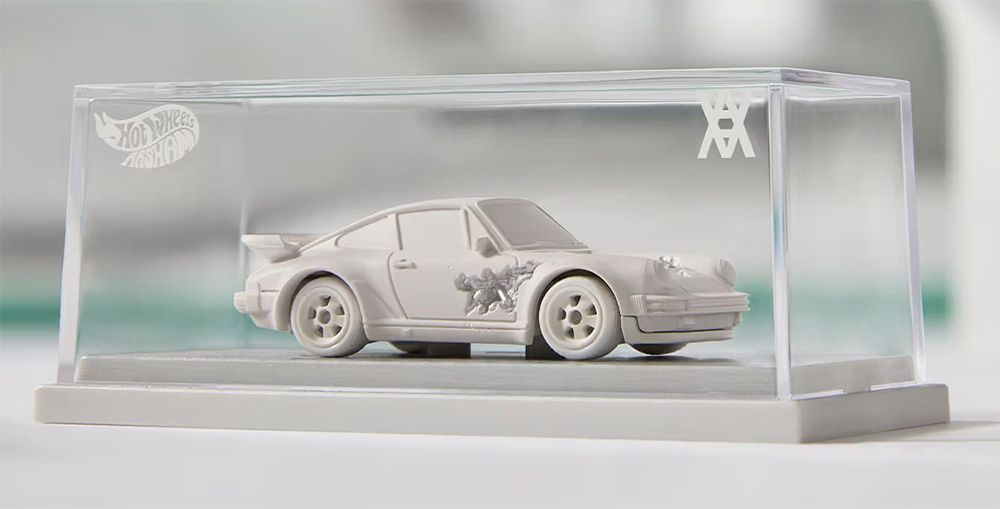 Lap one will include crystalized and eroded versions of the Porsche 930 Turbo and the iconic Rodger Dodger.
The Eroded Porsche 930 with Rally Case will be $200 and the Eroded Rodger Dodger will be $70.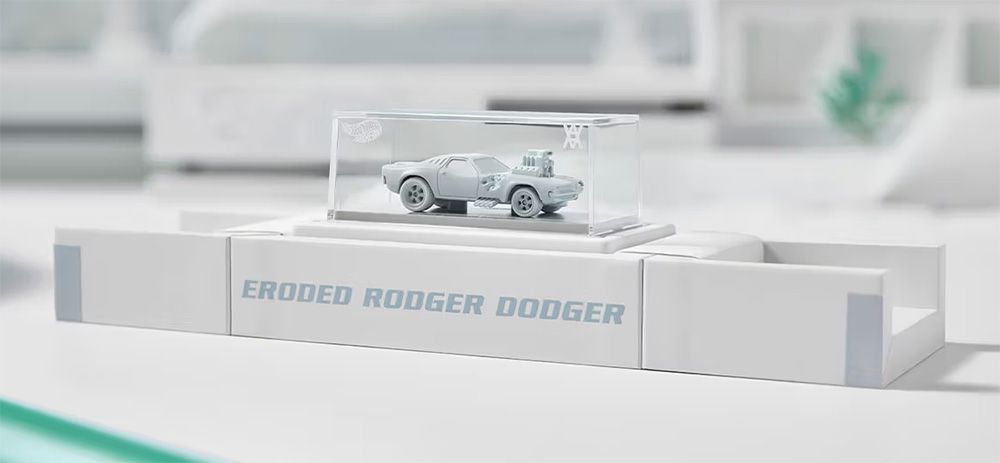 Each of the cars in the collection is made of Silkstone, a type of hard, high-quality composite with a porcelain-like appearance.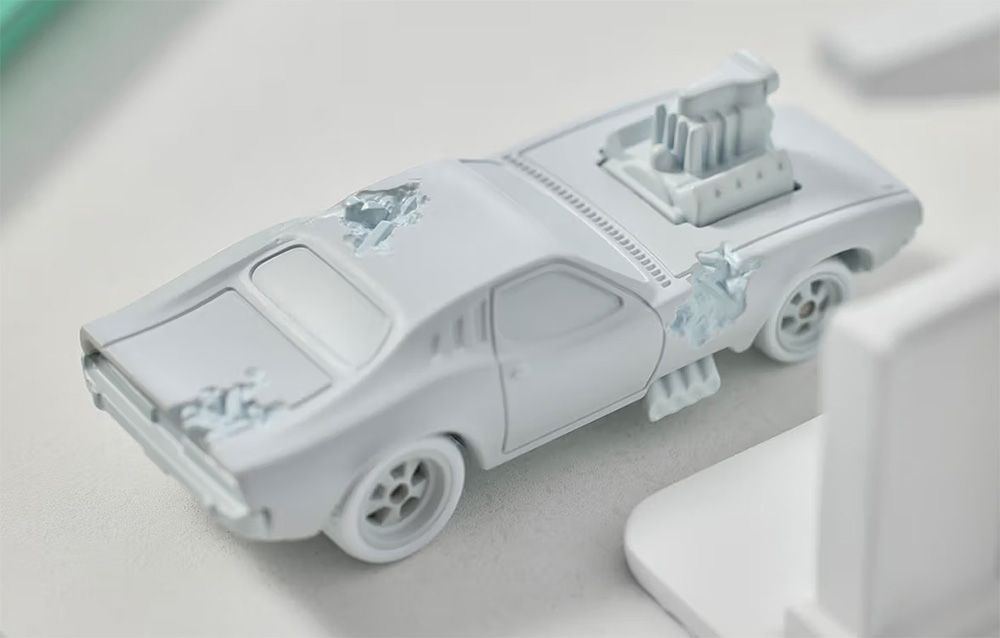 Silkstone is able to capture the intricate details needed to replicate Arsham's distinctive erosion technique.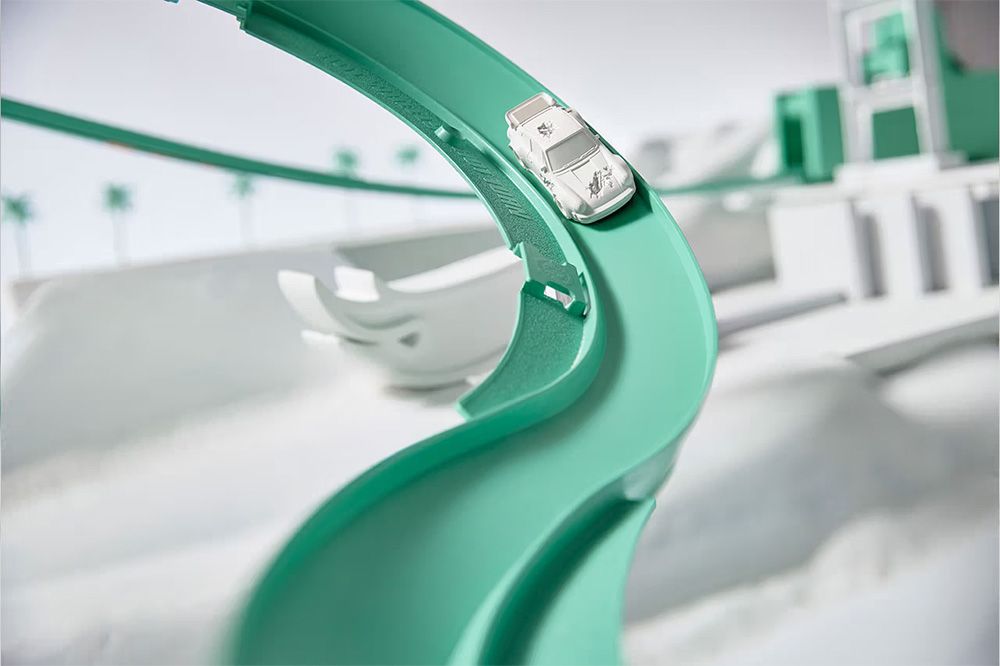 This is the first time Silkstone has been used for Hot Wheels. Mattel predominantly utilizes Silkstone in the production of premium Barbie dolls.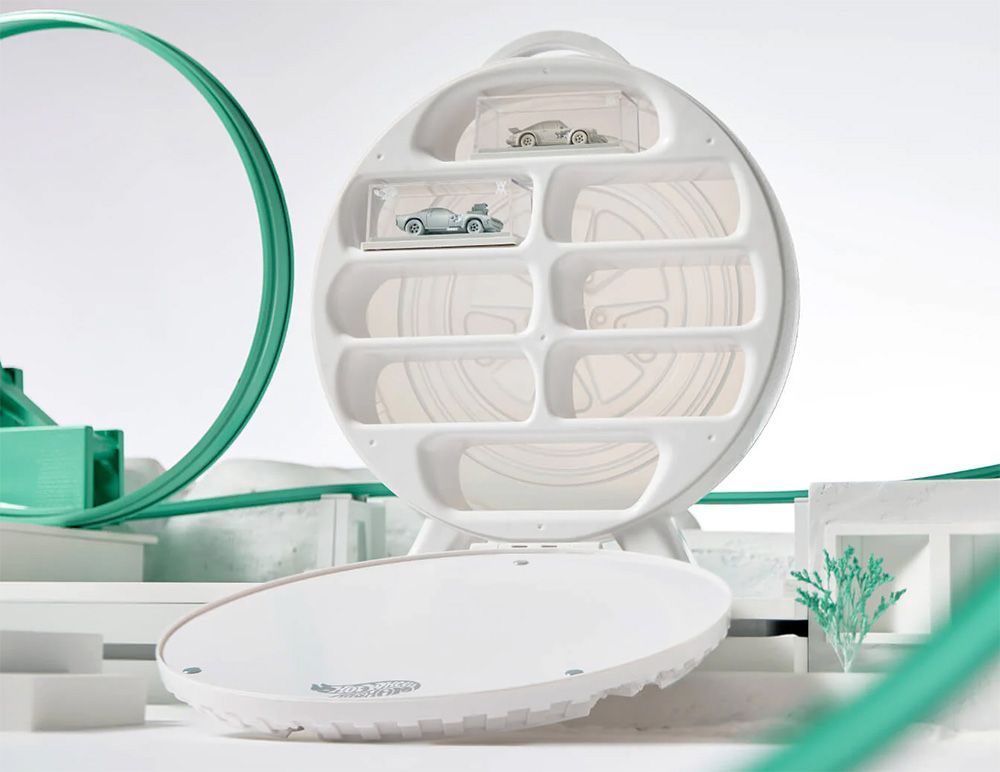 To display and store the cars, there is an Eroded Super Rally Case designed to hold all eight vehicles in their acrylic cases.
Daniel Arsham often blurs the lines between past, present, and future, creating art pieces that appear as if they were excavated relics from some future archaeological site.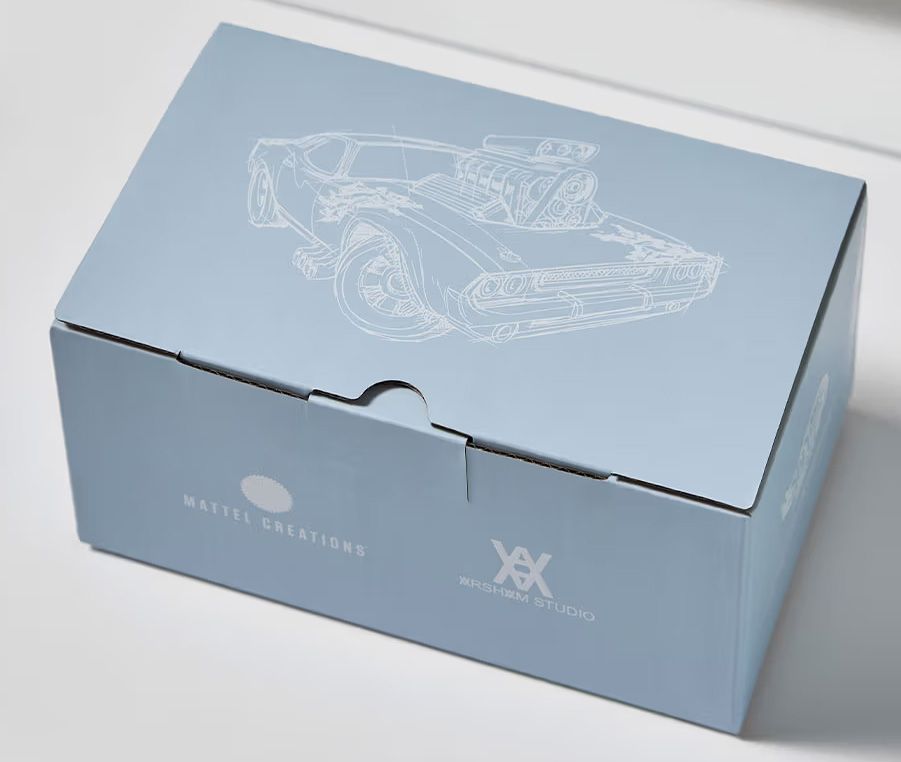 He is particularly known for his use of crushed volcanic ash, broken glass, and other geological materials to create sculptures that have a weathered, eroded appearance.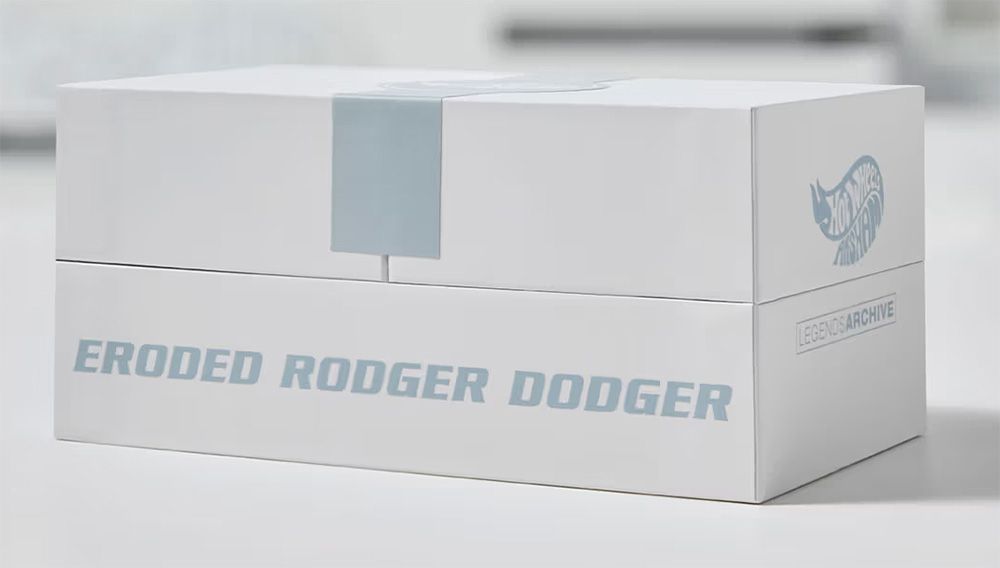 His art often reflects themes of decay, transformation, and the passage of time.
View Daniel Arsham's artwork.