'65 Mercury Comet Cyclone - Super T-Hunt - US, Int. & Short Card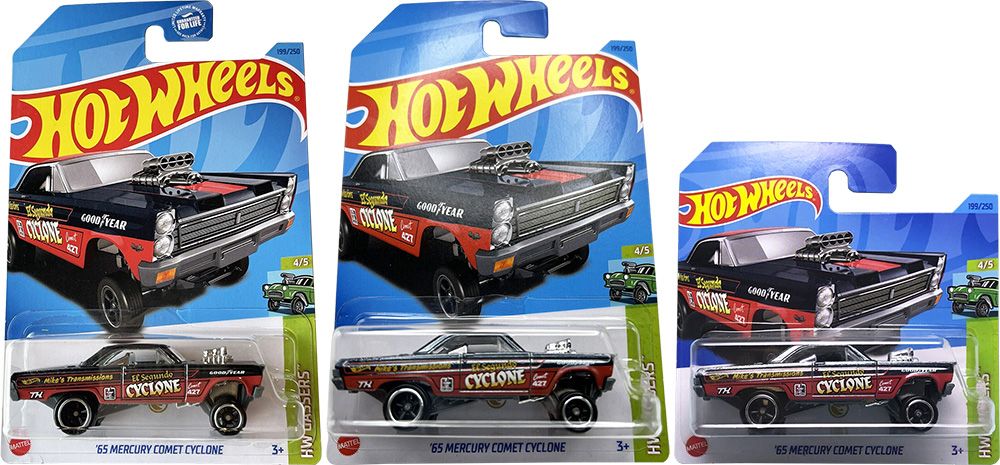 The '65 Mercury Comet Cyclone Super Treasure Hunt packaged on its U.S., international, and short cards. The Spectraflame black car is 199/250 in the mainline set and 4/5 in the HW Gassers series.
It can be found in mix "L" of 2023 Hot Wheels mainline cases. Learn more at HWtreasure.com.
U.S. Card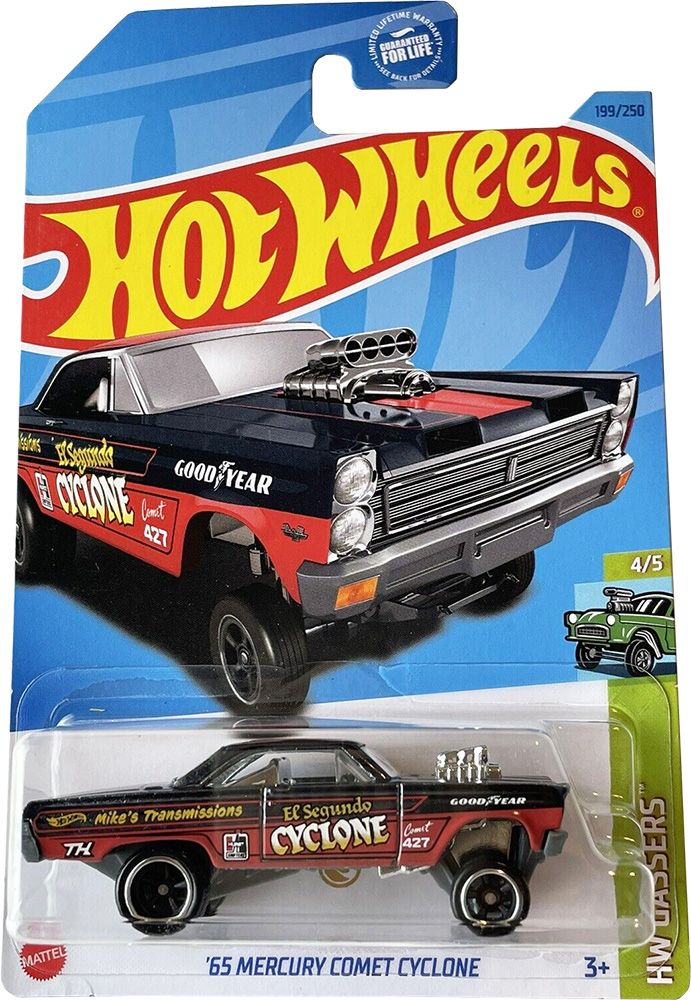 The Mercury Comet Cyclone is a classic American muscle car produced by the Mercury division of the Ford Motor Company from 1964 to 1972.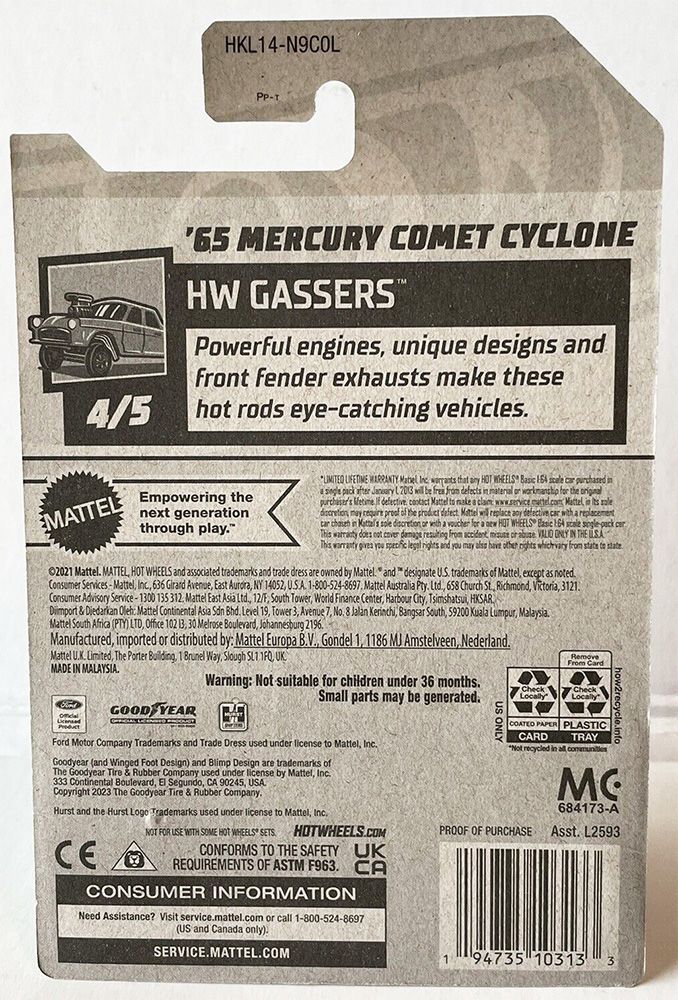 The Comet Cyclone was based on the compact Mercury Comet model but featured performance-oriented upgrades.
International Card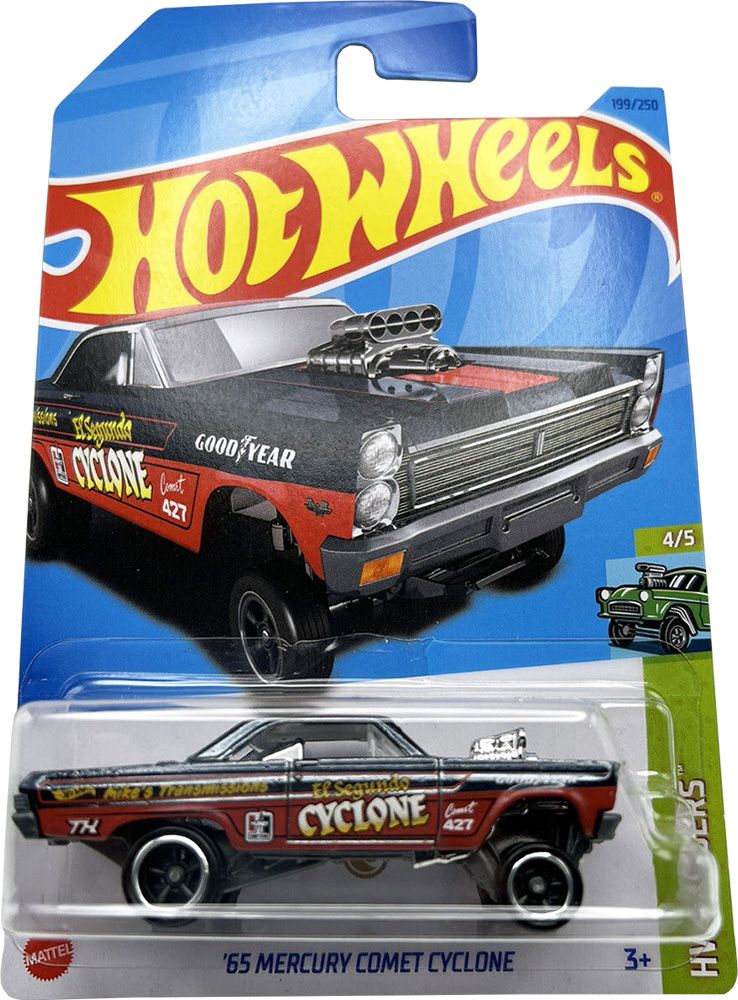 The Cyclone saw production over five generations, with the 1965 model belonging to the first generation.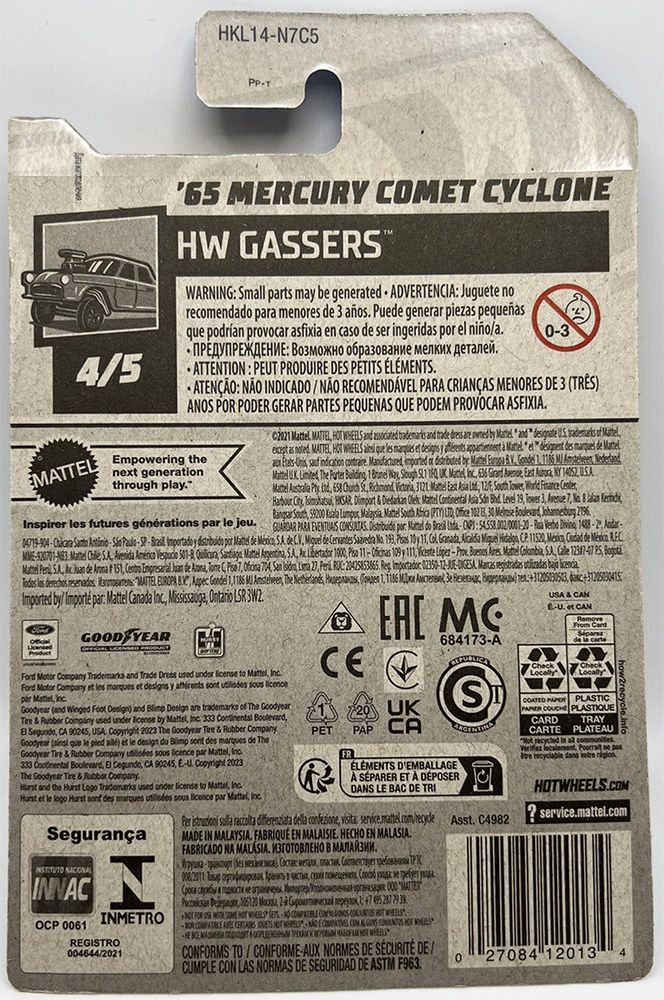 The Cyclone was competitive in motorsport events and achieved initial success in drag racing and later in NASCAR.
Short Card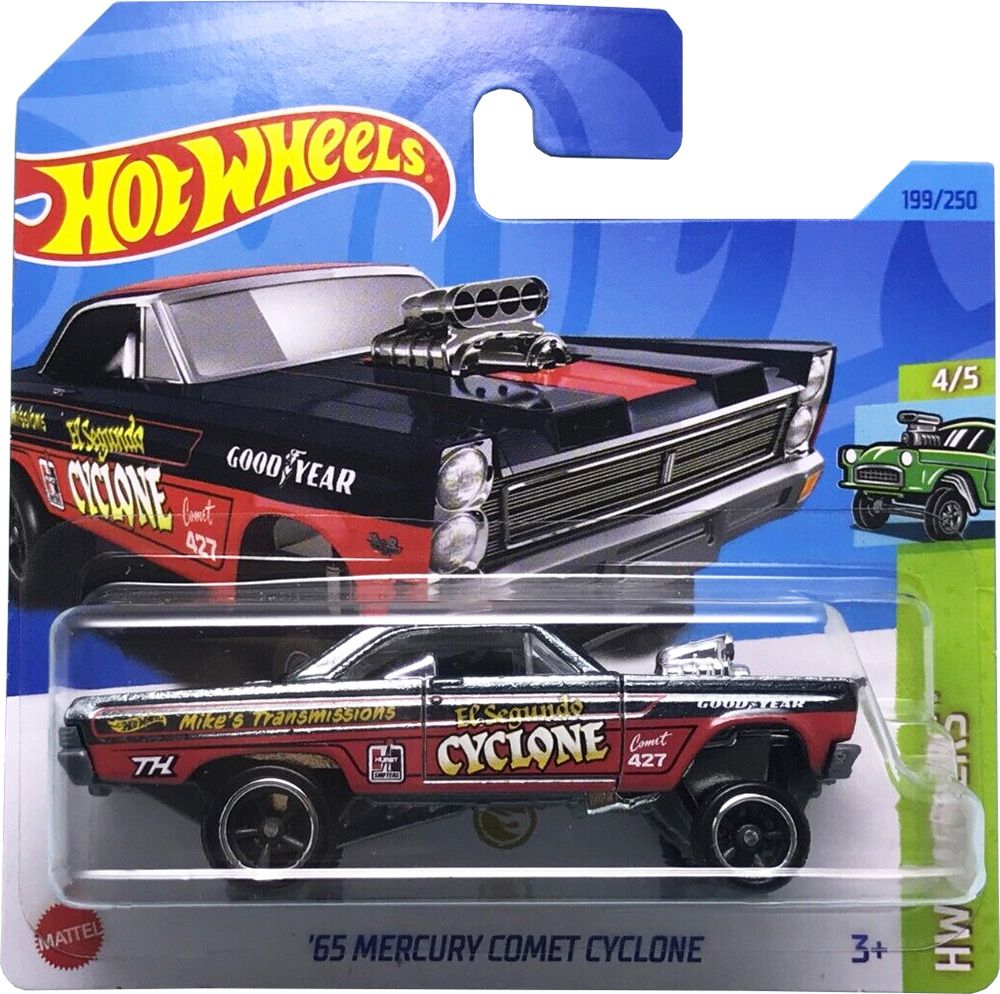 In the 1968 Daytona 500, the Cyclone took both first and second place.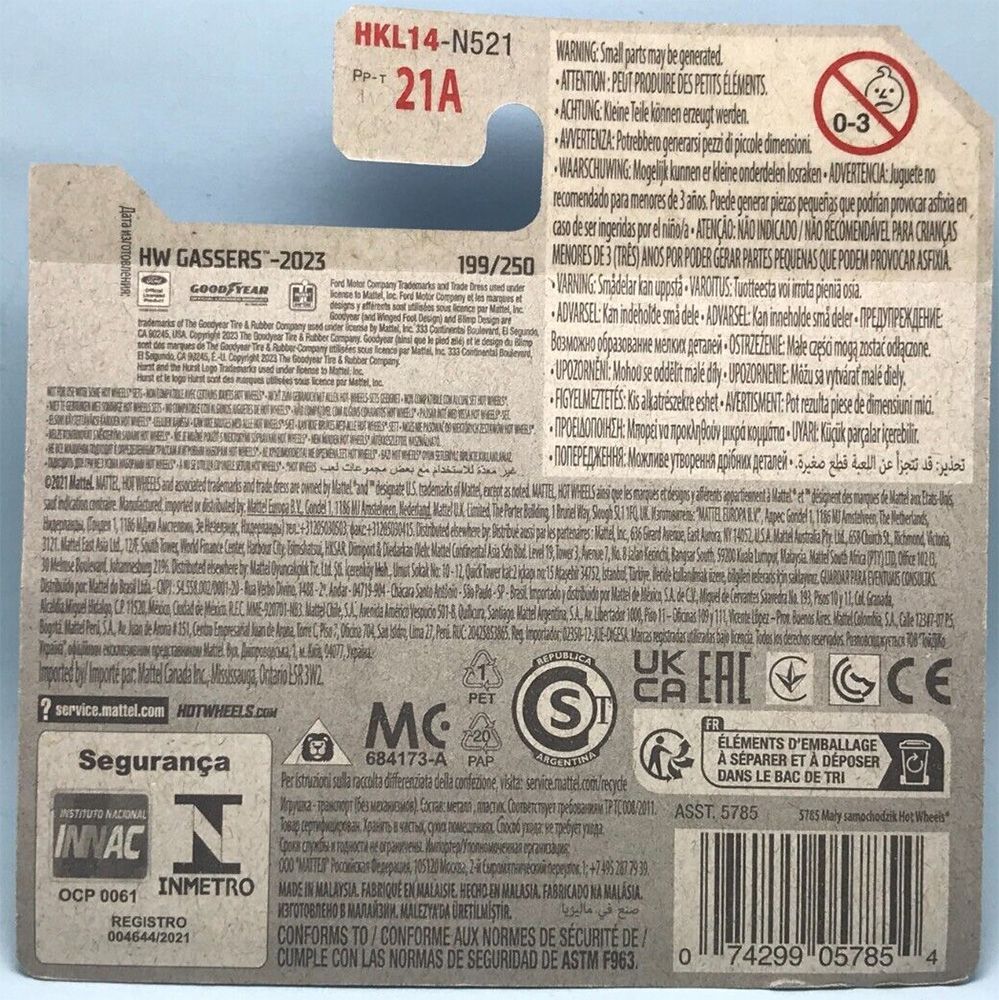 In 1971, the Wood Brothers Racing #21 Mercury Cyclone dominated the NASCAR series, with 18 wins out of 32 races.
Loose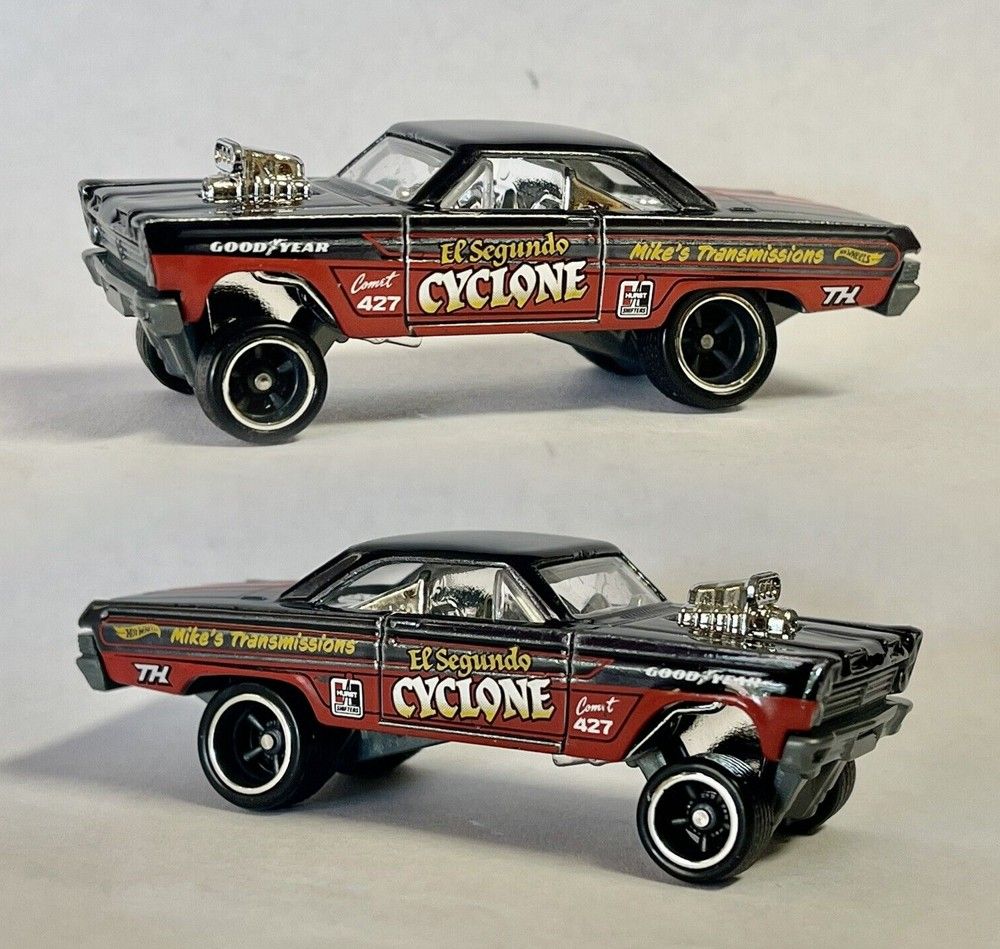 During its nine years of existence, more than 74,000 Cyclones were produced, but only 30 were made in 1972, its final year.