Nissan - Premium Box Set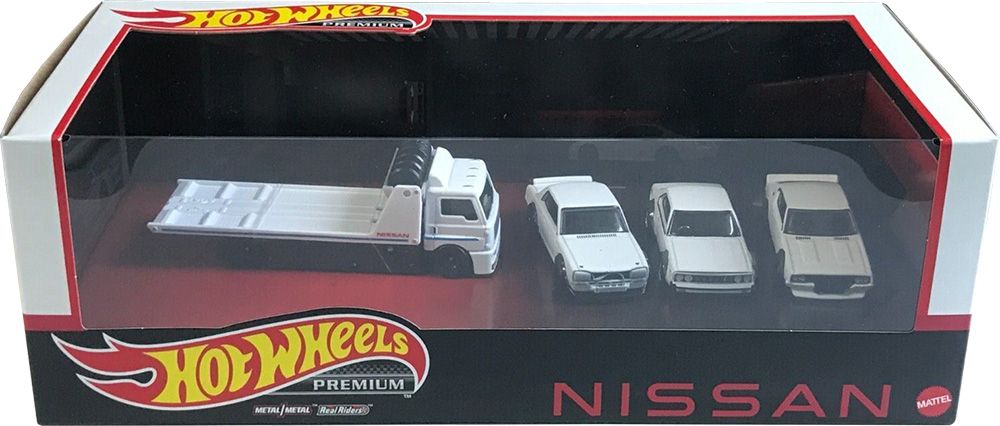 Nissan is the theme of an upcoming Hot Wheels premium diorama box set. The vehicles are all-metal, have lots of detail, and roll on Real Rider wheels.
Nissan Skyline 2000GT-R LBWK - The "LBWK" in the name refers to the car's distinctive wide-body kit, which was designed and produced by the Japanese tuning company, Liberty Walk.
Nissan Skyline C210 - Produced by Nissan from 1977 to 1981. The fifth generation Skyline was available as a two-door coupe, four-door sedan, and five-door wagon.
Nissan Skyline HT 2000GT-X - The car first appeared in 1971 and is also known as the "Hakosuka", meaning "boxy Skyline" in Japanese.
Fleet Street - An original design of a flatbed truck. It debuted in the 2023 Car Culture: Team Transport series.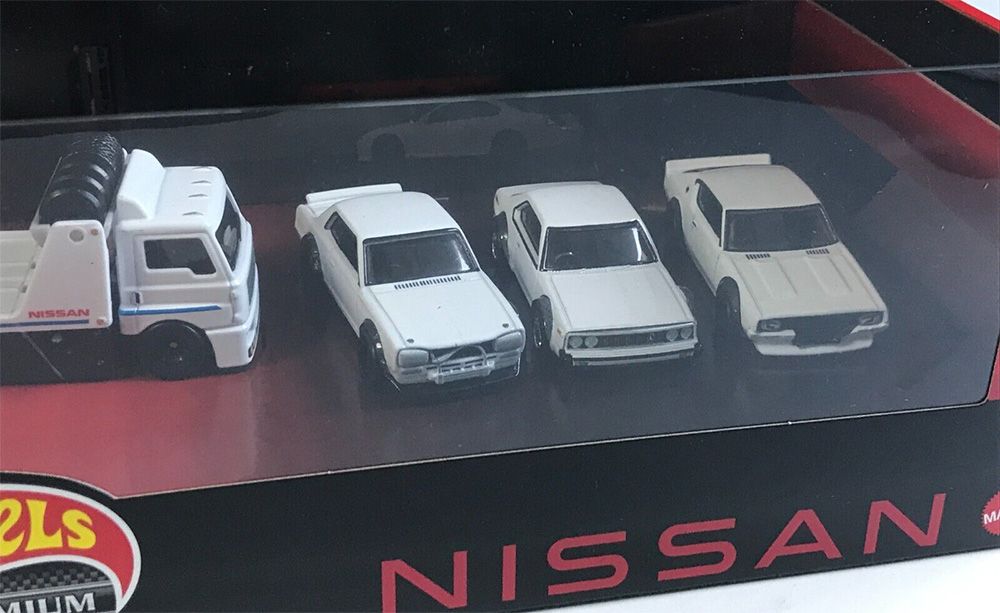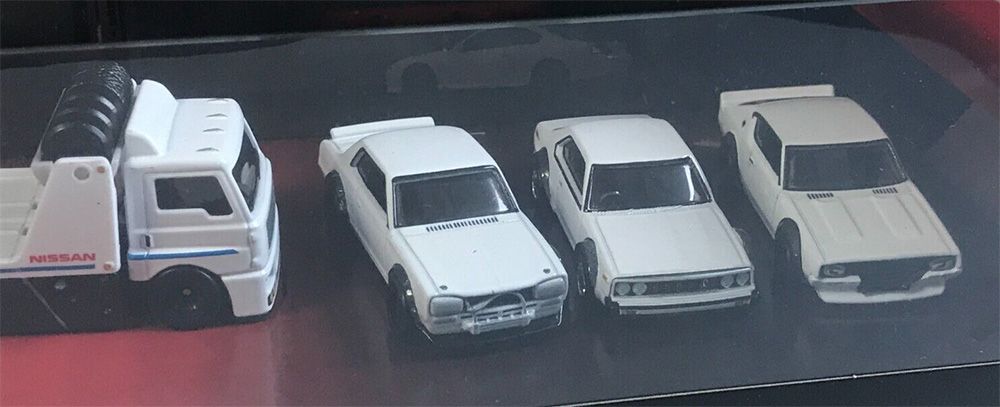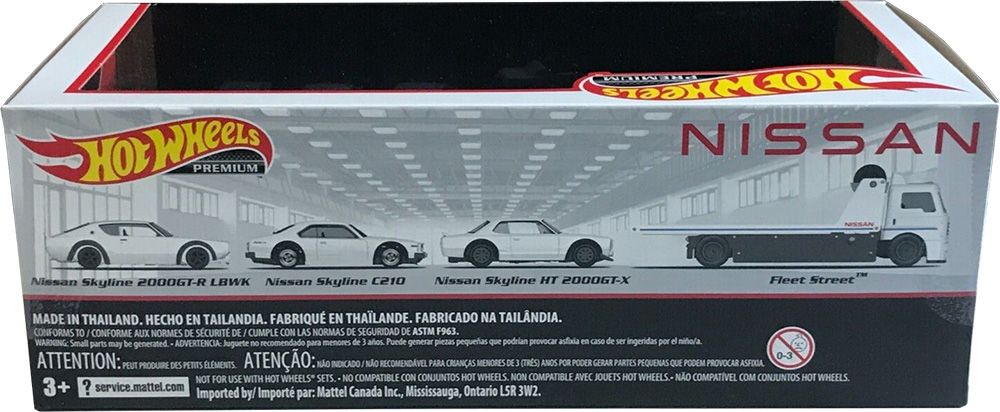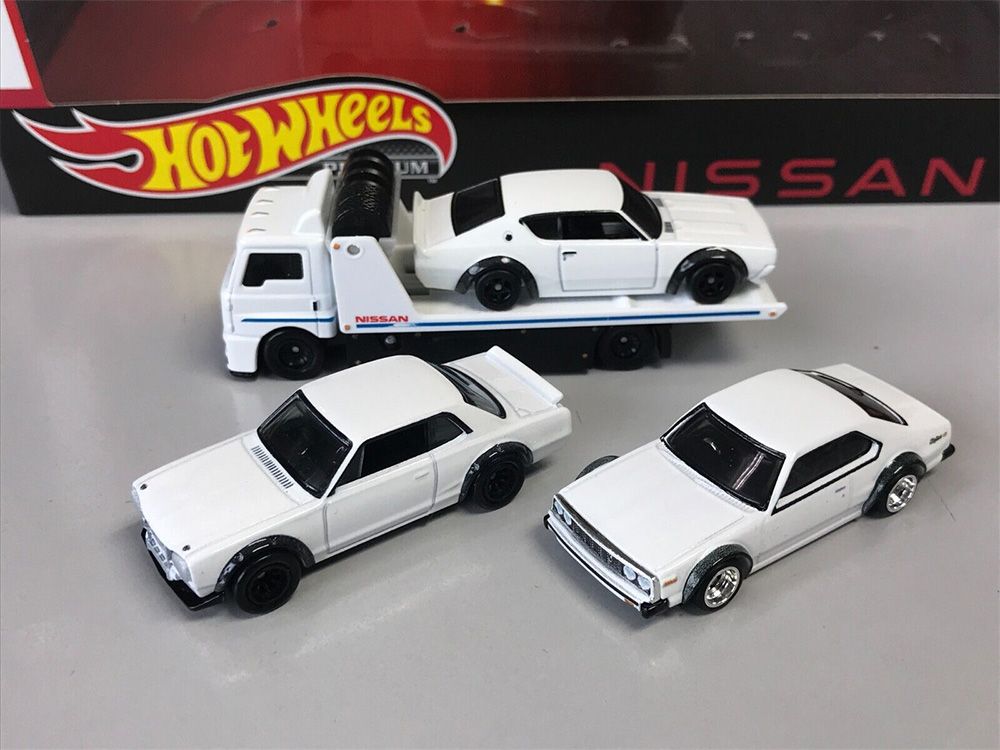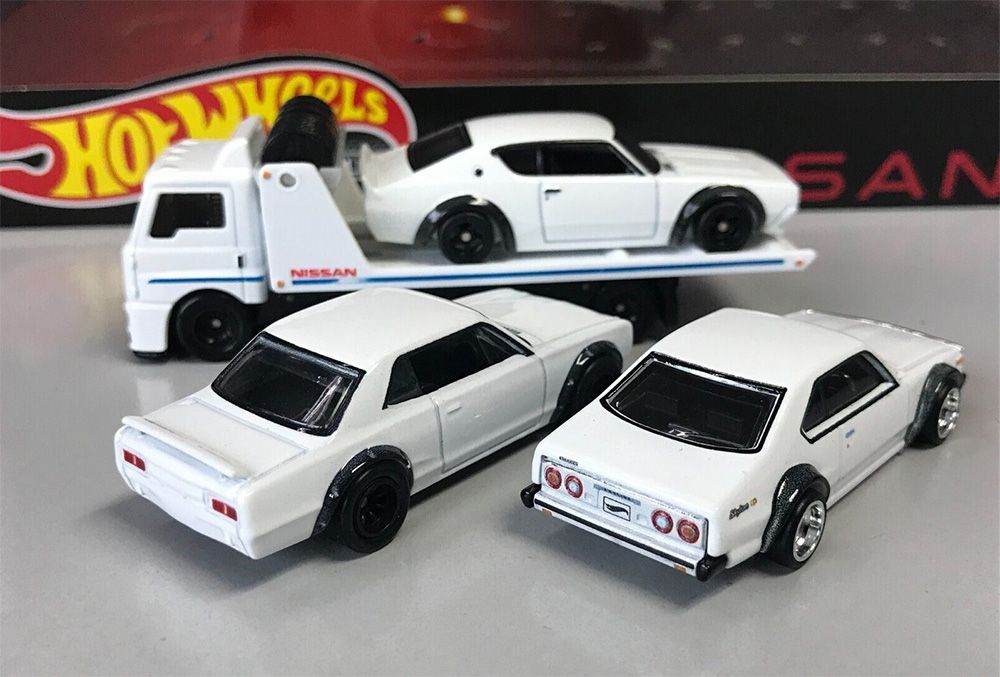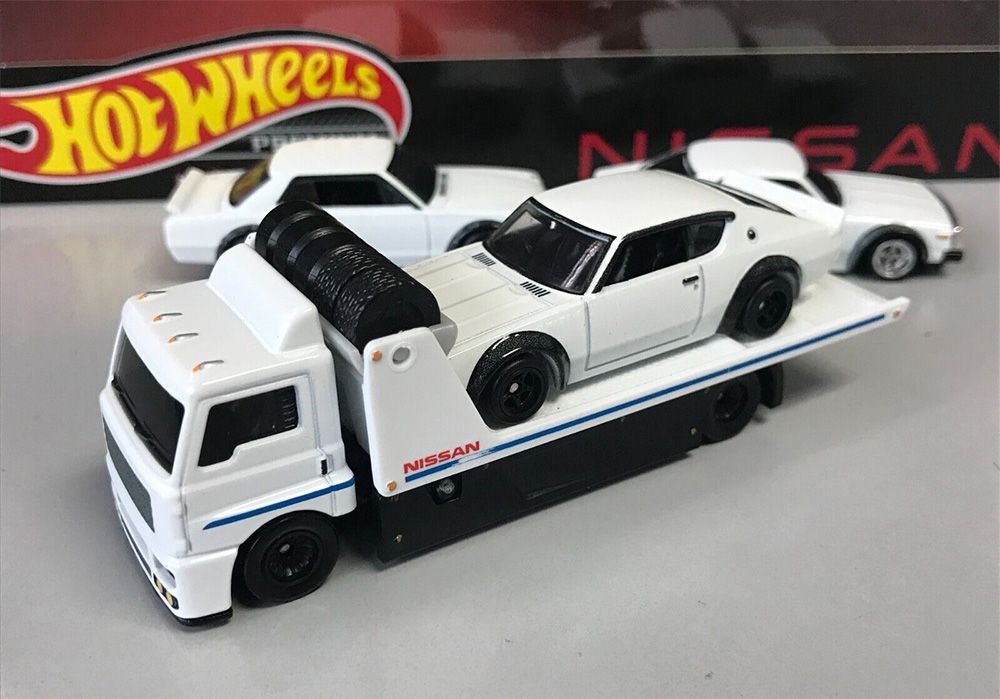 Pics from hobi.shopee.